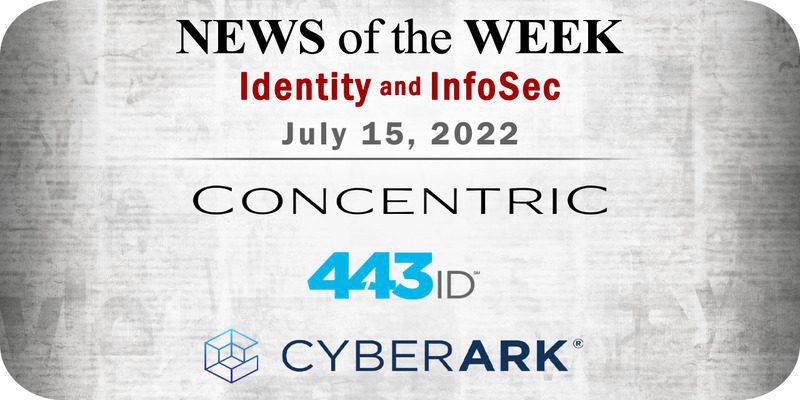 The editors at Solutions Review have curated this list of the most noteworthy identity management and information security news items for the week of July 15. This curated list features identity and information security vendors such as Concentric, 443ID, CyberArk, and more.
Keeping tabs on all the most relevant identity management and information security news can be a time-consuming task. As a result, our editorial team aims to provide a summary of the top headlines from the last month, in this space. Solutions Review editors will curate vendor product news, mergers and acquisitions, venture capital funding, talent acquisition, and other noteworthy identity management and information security news items.
Identity Management and Information Security News for the Week of July 15
---
Concentric Announces Launch of Personal Privacy and Security Solution, Eclipse
Concentric, the private risk consultancy firm specializing in holistic security and intelligence services, is proud to announce the launch of Eclipse, their new digital solution providing enhanced personal cybersecurity and digital privacy. Eclipse is a turnkey solution for individuals, families, and teams to help mitigate digital risks. The platform offers leveled subscription tiers, à la carte services, and holistic defense-in-depth across consumer identities, devices, accounts, and network connections.
Keyfactor Launches EJBCA SaaS on Microsoft Azure
Keyfactor, the machine and IoT identity platform for modern enterprises, announced the launch of EJBCA SaaS on Microsoft Azure. The availability on Azure Marketplace allows customers to accelerate cloud migration securely, authenticating digital identities with cloud-native PKI. EJBCA SaaS on Azure is a flexible, scalable, and platform-independent CA that supports on-prem, hybrid, and multi-cloud PKI use cases.
443ID Announces Free OSINT Risk Tool for Auth0 Customers
Hot on the heels of their recent OSINT-based IAM solution release, 443ID announced this week that their new platform now has free integration with Auth0 for current Auth0 customers. Using 443ID actions in the Auth0 marketplace, this free integration adds OSINT Risk to adaptive authentication flows without writing a single line of code. This streamlines the adaptive multi-factor authentication by adding the risk score check before MFA requirements.
Datawiza Platform Expands to Address Single Sign-On, Social Sign-on, Other Access Management Challenges
Datawiza, the first company to offer a no-code platform for implementing authentication and authorization for applications and APIs, announced it has added support for Kubernetes and other new features. The additions increase the platform's flexibility to quickly address today's most difficult access management challenges, including Single Sign-On (SSO), multi-factor authentication (MFA), social logins, and conditional access control.
SOC Prime Delivers New Smoking Guns Sigma Rules List
Threat detection and SIEM experts SOC Prime announced the availability of Smoking Guns Sigma Rules, a curated list of highly relevant detection content driven by SOC Prime's recommendation engine and enhanced with peer feedback from SOC Prime's global community of 23,000 cybersecurity experts. With Smoking Guns Sigma Rules, organizations can harness the power of collaborative cyber defense to define timely, relevant, and refined threat detection content to proactively detect new and emerging threats.
CyberArk Drops Several Identity Security Announcements at Impact 2022
Identity security giant CyberArk made several announcements at the CyberArk Impact 2022 event that put cybersecurity innovation at the epicenter of identity protection. Continuing to define and lead the Identity Security market, only CyberArk can deliver comprehensive advancements in critical areas that help customers enable Zero Trust, such as privileged access management, identity management, cloud privilege security, and secrets management, to give organizations the confidence they need to accelerate business transformation with less risk.
For consideration in future news round-ups, send your announcements to mcostello@solutionsreview.com.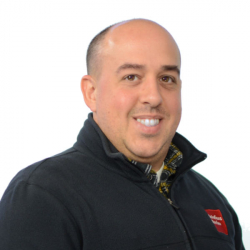 Latest posts by Mike Costello
(see all)