Identity Management and Information Security News for the Week of July 21; Bitwarden, Cigent, Cerbos, and More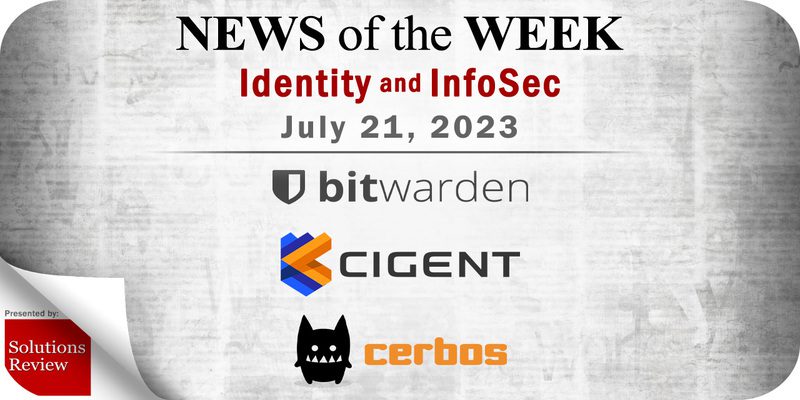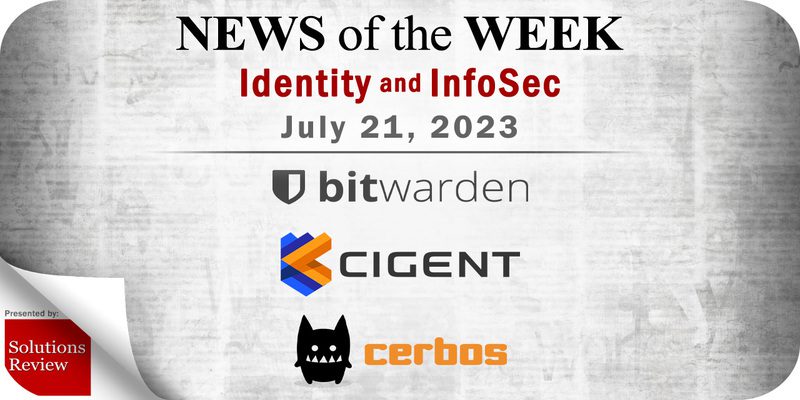 The editors at Solutions Review have curated this list of the most noteworthy identity management and information security news for the week of July 21. This curated list features identity management and information security vendors such as Bitwarden, Cigent, Cerbos, and more.
Keeping tabs on all the most relevant identity management and information security news can be a time-consuming task. As a result, our editorial team aims to provide a summary of the top headlines from the last month, in this space. Solutions Review editors will curate vendor product news, mergers and acquisitions, venture capital funding, talent acquisition, and other noteworthy identity management and information security news items.
Identity Management and Information Security News for the Week of July 21
---
Bitwarden Adds Passwordless SSO With Universal Compatibility
Bitwarden, a provider of enterprise credential management, announced this week a new Single Sign-On (SSO) offering that brings convenience and security to enterprise users, regardless of identity provider. Coming later in 2023, SSO with trusted devices presents another milestone offering for enterprises seeking secure and convenient passwordless authentication. Integrating with any SAML 2.0 or OIDC based identity provider, the new solution gives employees the option to access their business applications through a trusted device, foregoing the need for usernames and passwords.
White House Releases Roadmap to National Cybersecurity Strategy
The Office of the National Cyber Director (ONCD) has published its roadmap for implementation of the Biden Administration's recently released National Cybersecurity Strategy. The strategy calls for the largest companies in the U.S. to assume more responsibility to protect the nation's critical infrastructure from cyberattacks and aid investments in cybersecurity. The National Cybersecurity Strategy Implementation Plan (NCSIP) details some 65 high-impact federal initiatives. These range from "protecting American jobs by combating cybercrimes to building a skilled cyber workforce." It also sets responsibilities and deadlines for 18 government agencies to streamline and strengthen cybersecurity regulation. As this is the first edition of the plan, it serves as a living document that will be updated annually, the White House said.
Cigent Announces New Pre-Boot Authentication
Cigent Technology, Inc., a cybersecurity solutions provider, this week unveiled Cigent Data Defense Pre-Boot Authentication, which Enables a TCG Opal 2.0 Self Encrypting Drive to be fully encrypted, preventing adversaries from being able to access the data if they get physical access to the PC or storage device. Cigent PBA Software has been FIPS Validated and posted on the NIAP Common Criteria Products in Evaluation site, the precursor to certification by NIAP and listing on the Product Compliant List and posting on CSfC Component List. When installed on a Seagate Barracuda 515 or DIGISTOR C Series drive (both on the NIAP Product Compliant List), Cigent offers CSfC DAR Capabilities Package 5.0 compliant Full Drive Encryption protection with FDE_EE (encryption engine) and FDE_AA (authentication) NIAP Protection Profiles compliance. Cigent Data Defense PBA supports multiple forms of authentication including username and password, CAC/PIV/Yubikey, or both to be fully NIST MFA compliant and adhere to both MFA and Zero Trust requirements outlined in the US Executive Order 14028.
Laminar Adds SaaS and Deepens Data Warehouse Support for its Data Security Platform
Laminar, a data security solutions provider, this week announced it has added Microsoft SharePoint Online and Google BigQuery to its existing support for Amazon Web Services (AWS), Google Cloud Platform (GCP), Microsoft Azure, and Snowflake. Microsoft SharePoint is the third most popular enterprise application, with 65 percent of its users adopting the cloud version, SharePoint Online. Employees routinely collaborate on shared content, and developers work with it as well to automate business processes, track progress, and share information across departments or with partners. Similarly, Google BigQuery is one of the top three data warehouse solutions. It is a powerful analytics platform that excels at processing and analyzing massive volumes of data quickly and efficiently. With its scalable architecture and advanced querying capabilities, BigQuery enables organizations to gain valuable insights from their data in real time, empowering data-driven decision-making and accelerating business growth.
Cerbos Announces Major Updates to Cerbos Cloud Platform
Cerbos, an authorization solutions provider, today announced that it is adding major new features to Cerbos Cloud based on beta user feedback. Cerbos Cloud is a managed service offering for the popular open source product, Cerbos, and simplifies the process of managing authorization policies, testing changes and distributing updates in real-time. It is a scalable solution for developers who want to save time, streamline their workflows and confidently roll out authorization updates, letting them focus on delivering great products and improving the end-user experience. Cerbos Cloud was first introduced in April and is currently in private beta.
Coursera Announces First Entry-Level Professional Certification
Earlier this week, Coursera announced that Microsoft launched its first entry-level Professional Certificate on Coursera, the Microsoft Cybersecurity Analyst Professional Certificate. This program is designed to help learners develop the in-demand skills needed for a successful career in cybersecurity. This program doesn't require previous experience or education, and requires only six months for beginner-level learners to get hands-on practice in Microsoft Azure, network security, cloud computing security, computer security incident management, threat mitigation, and more.
---
Expert Insights Section
Watch this space each week as Solutions Review editors will use it to share new Contributed Content Series articles, Contributed Shorts videos, Expert Roundtable and event replays, and other curated content to help you gain a forward-thinking analysis and remain on-trend. All to meet the demand for what its editors do best: bring industry experts together to publish the web's leading insights for enterprise technology practitioners.
Privacy Matters: What It Takes to Earn Your Customers' Trust
Paul DeLeeuw of ddm marketing + communications presents why privacy matters in terms even the most Luddite business owner can understand.
To understand how intertwined online privacy and security have become, consider the humble company-issued laptop. The device might only be given to a new hire after they pass a series of mandatory security clearances. Some employees will be asked to provide a fingerprint or facial recognition to use their laptops at all. At a minimum, a unique password is required at sign-in, and that password must be changed periodically. The parameters of the employees' online experience are predefined to limit exposure to suspicious websites. Two-factor authentication is required to access sensitive information. Then, when the employee leaves the company, they must hand over the laptop. Any access privileges they gained are revoked, as if they had never joined the company in the first place. To insist on strict security protocols like these from a potential business partner is not too much to ask in 2023, when defining your organization's boundaries for security and privacy is ― or should be ― the name of the game. Limiting your employees and clients to security risks is the first rule of doing business online. Following that rule is easier said than done, but it begins with a basic principle: privacy is security.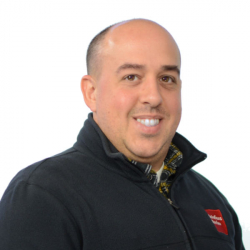 Latest posts by Mike Costello
(see all)