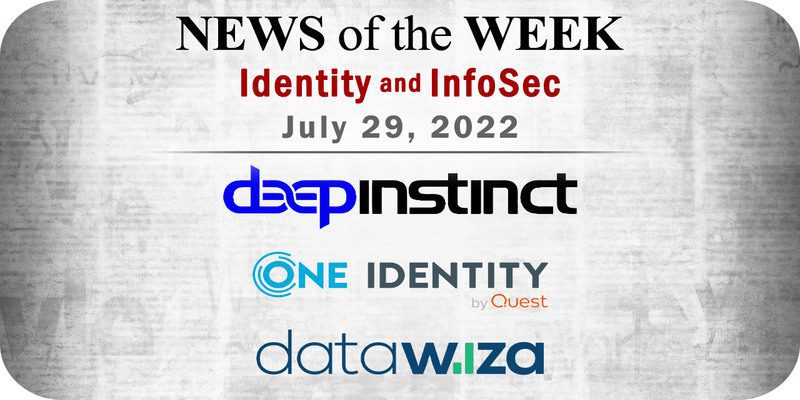 The editors at Solutions Review have curated this list of the most noteworthy identity management and information security news items for the week of July 28. This curated list features identity and information security vendors such as Deep Instinct, One Identity, Datawiza, and more.
Keeping tabs on all the most relevant identity management and information security news can be a time-consuming task. As a result, our editorial team aims to provide a summary of the top headlines from the last month, in this space. Solutions Review editors will curate vendor product news, mergers and acquisitions, venture capital funding, talent acquisition, and other noteworthy identity management and information security news items.
Identity Management and Information Security News for the Week of July 28
---
Phishing Attacks Rose 61 Percent in 2022, New Study Finds
The cyber-crime commonly called "phishing" soared 61 percent in the past year to more than 1 million attacks and continues to pose a significant threat to most Internet users, according to an annual study from Interisle Consulting Group, specialists in business and technology strategy and authors of a long-running series of reports on phishing activity. For its research, Interisle assembled and analyzed a deep and reliable dataset by collecting more than three million phishing reports from 1 May 2021 through 30 April 2022   Interisle's study found the three million reports represented 1,122,579 unique phishing attacks during that time frame, with 853,987 domain names reported for phishing, a 72 percent increase over the previous year's study.
Citi Veteran Carl Froggett Joins Deep Instinct as Chief Information Officer
Deep Instinct, an endpoint security provider, announced the addition of Carl Froggett to its executive leadership team as Chief Information Officer to support accelerating growth and continued international expansion. Froggett was formerly Head of Global Infrastructure Defense, CISO Cybersecurity Services at Citi. In his previous role, Carl was responsible for delivering integrated risk reduction capabilities and services aligned to the architectural, business, and CISO priorities across Citi's devices and networks in 100+ countries. Since 1998, he has held various regional and global roles for Citi, covering all aspects of architecture, engineering, and international operations, as well as running critical enterprise cyber services for Citi's cybersecurity functions.
AppViewX Raises $20M in Series B Funding Amidst the Growing Number of Machine Identities.
AppViewX, a provider of automated machine identity management (MIM) and application infrastructure security, announced that the company has raised $20 million in a Series B funding round. Led by growth equity firm and existing investor, Brighton Park Capital, the additional investment will help maximize AppViewX's go-to-market operations, product development, and overall revenue growth strategies on its mission to help Global 2000 organizations to reduce risk by securing and orchestrating enterprise identities and applications. Despite industry-wide challenges from the COVID-19 pandemic, the company has nearly doubled its workforce since 2019, bolstering its customer success, engineering, and go-to-market teams across the globe.
One Identity Appoints Mark Logan as Company's First-Ever Chief Executive Officer
One Identity, a leader in unified identity security, today announced that Mark Logan has been appointed as the first-ever Chief Executive Officer (CEO) of One Identity. Logan, a proven leader with nearly two decades of C-suite experience at companies such as Emptoris and Attunity, comes to One Identity from LogRhythm, where he served as both CEO and board member. As the President at Attunity, he played a critical role in increasing the company's stock value by over 200 percent and its enterprise value by over 330 percent when it was sold to Thoma Bravo. Logan's vision and customer-first approach will enable One Identity's continued momentum in capitalizing on the market demand for holistic identity security solutions.
Employees Most Frequently Fall for Emails That Look Like They Came From Human Resources or IT
KnowBe4, the provider of the world's largest security awareness training and simulated phishing platform, has released the most frequently clicked phishing methods, including the top email subjects clicked on in phishing tests. Half of those clicked on had subject lines related to Human Resources, including vacation policy updates, dress code changes, and upcoming performance reviews. The other top category was IT requests, including password verifications needed immediately.
WithSecure Detects New Infostealer Malware DUCKTAIL
WithSecure has discovered an ongoing operation, dubbed "DUCKTAIL," that targets individuals and organizations operating on Facebook's Ads and Business platform. Based upon analysis and gathered data, WithSecure has high confidence that the operation is conducted by a Vietnamese threat actor. The chain of evidence suggests that the threat actor's motives are financially driven. DUCKTAIL's operations utilize an infostealer malware component that includes functionality specifically designed to hijack Facebook Business accounts. This is the first instance of such functionality that WithSecure is aware of, and it separates DUCKTAIL from earlier Facebook-centric malware operations. The malware is designed to steal browser cookies and take advantage of authenticated Facebook sessions to steal information from the victim's Facebook account and ultimately hijack any Facebook Business account to which the victim has sufficient access.
CoinLoan Partners with Blaze Information Security
To enhance its hardline security measures, CoinLoan has partnered with Blaze Information Security, a provider of financial cybersecurity solutions that has earned wide recognition across the globe. Blaze helps companies improve their resilience against cyber-attacks by analyzing and testing current security configurations, finding any vulnerabilities, and offering better settings to eliminate them. Besides CoinLoan, customers of Blaze are top banking institutions, FinTech companies, and crypto projects. This cooperation is intended to ensure the uncompromised safety of CoinLoan customers' funds and create the crypto app immune to any types of attacks.
Datawiza Unveils Industry's First Free Solution for Zero Trust Application Access
Datawiza, the first company to offer a no-code platform for implementing authentication and authorization for applications and APIs, announced the Datawiza Platform Free version. Designed for teams that do not require implementation and support services, the new free-forever Datawiza version license delivers the complete Datawiza platform to protect up to 25 users and three applications. The Datawiza Business license continues to be available for organizations with larger teams and more complex needs.
For consideration in future news round-ups, send your announcements to mcostello@solutionsreview.com.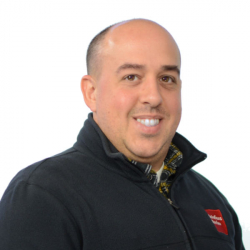 Latest posts by Mike Costello
(see all)