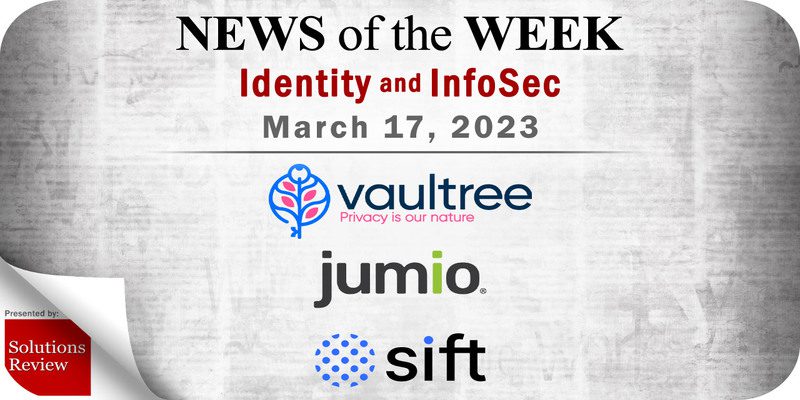 The editors at Solutions Review have curated this list of the most noteworthy identity management and information security news for the week of March 17. This curated list features identity management and information security vendors such as Vaultree, Jumio, Sift, and more.
Keeping tabs on all the most relevant identity management and information security news can be a time-consuming task. As a result, our editorial team aims to provide a summary of the top headlines from the last month, in this space. Solutions Review editors will curate vendor product news, mergers and acquisitions, venture capital funding, talent acquisition, and other noteworthy identity management and information security news items.
Identity Management and Information Security News for the Week of March 17
---
Vaultree Launches Software Development Kit
More than 4,100 publicly disclosed data breaches occurred in 2022, with approximately 22 billion records leaked. Most of it was not encrypted. Vaultree, an encryption solutions provider, this week announced the general availability of a "first-of-its-kind" software development kit (SDK) to address this massive need. Vaultree developed the solution to address the problems associated with processing completely encrypted data at scale, ensuring that companies don't need to sacrifice security for performance and are able to keep their data safe at all times with simplicity and exceptional encrypted data processing rates. Businesses can retain their tech stack, database, code and SQL syntax, and operate without any perceptible changes, with the added benefit of being completely encrypted and at scale.
Thales Expands With New United States Zone
Following the recent acquisition of OneWelcome, a European leader in Customer Identity and Access Management (CIAM), Thales is bringing the OneWelcome Identity Platform to enterprises globally. The launch of the latest US Zone gives enterprises expanded regional delivery capabilities and freedom to address sovereignty needs. Additional zones will be added in the near future.
Jumio KYX Platform Wins Gold in 2023 Globee Cybersecurity Awards
Jumio, a leading provider of identity security solutions, this week announced that it was named a gold winner for "Authentication (Single, Two-Factor, Multi, or Cloud Based) Solution" and silver winner for "Best Security Solution (New or Updated version)" in the 19th Annual 2023 Globee Cybersecurity Awards. Jumio was honored for its KYX Platform, which enables leading organizations to accurately establish, maintain and reassert customer trust from account opening to ongoing monitoring. The Jumio KYX Platform combines the power of AI, biometrics, machine learning, liveness detection and automation to help organizations fight fraud and financial crime, onboard good customers faster and meet regulatory compliance mandates.
Sift Report: Fraudsters are Targeting Fintech, Digital Goods & Services
Sift, a Digital Trust & Safety solutions provider, this week released its Q1 2023 Digital Trust & Safety Index, which found that nearly one in five (16 percent) consumers admit to committing, or know of someone who has taken part in, payment fraud. Likewise, 17 percent of consumers have encountered online offers to commit payment fraud, a symptom of fraud's accessibility and democratization among everyday internet users. Consumer data was collected via a survey of over 1,000 U.S. adults. Additionally, the report includes fraud data findings from Sift's global network of over 34,000 sites and apps. These combined insights have revealed the latest techniques fraudsters are adapting to turn stolen data and proven attack methods into profitable — and marketable — products and services amid shaky economic conditions.
---
Expert Insights Section
Watch this space each week as Solutions Review editors will use it to share new Expert Insights Series articles, Contributed Shorts videos, Expert Roundtable and event replays, and other curated content to help you gain a forward-thinking analysis and remain on-trend. All to meet the demand for what its editors do best: bring industry experts together to publish the web's leading insights for enterprise technology practitioners.
Security Implications of Digital vs Physical Onboarding
In the post-COVID business world, digital onboarding has become commonplace. Especially given how digital transformation has accelerated the move to online services and remote hiring. For example, it's not unusual for companies to hire an individual whom they may not meet in person for months, if ever. And it's not restricted to employees and customers. It's also part of the Identity Governance and Administration (IGA) workflow for partners, contractors, and freelancers. Unfortunately, many companies still rely on technologies that are seriously outdated and cannot provide a smooth, efficient, and secure process.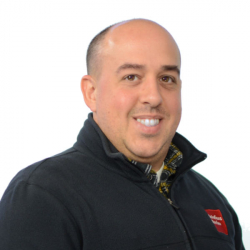 Latest posts by Mike Costello
(see all)