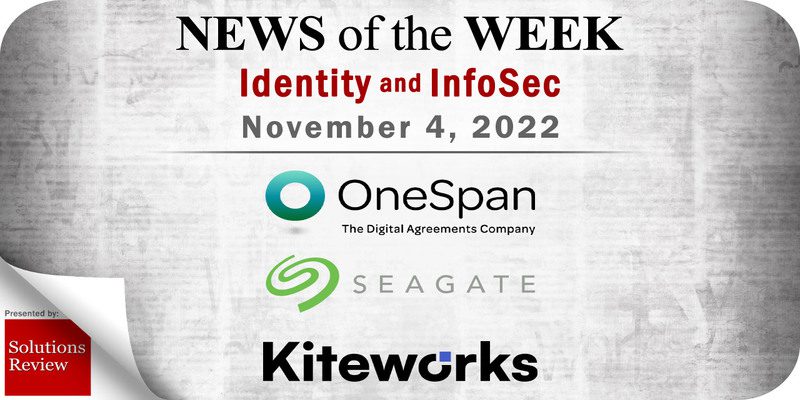 The editors at Solutions Review have curated this list of the most noteworthy identity management and information security news for the week of November 4. This curated list features identity management and information security vendors such as OneSpan, Seagate Government Solutions, Kiteworks, and more.
Keeping tabs on all the most relevant identity management and information security news can be a time-consuming task. As a result, our editorial team aims to provide a summary of the top headlines from the last month, in this space. Solutions Review editors will curate vendor product news, mergers and acquisitions, venture capital funding, talent acquisition, and other noteworthy identity management and information security news items.
Identity Management and Information Security News for the Week of November 4
---
OneSpan Announces Latest High-Assurance Identity Verification and Authentication Devices
OneSpan, "the digital agreements security company", announced its latest high-assurance identity verification and authentication devices designed to increase the security, confidence, and trust that has become vital to the way we interact and complete digital transactions of consequence. OneSpan's new cloud-connected DIGIPASS CX devices bring the highest level of assurance to the ever-growing problem of identity and credential theft and the increasing focus of relentless cyber adversaries.
LastPass Research Finds False Sense of Cybersecurity Running Rampant
LastPass released findings from its fifth annual Psychology of Password findings earlier this week, which revealed even with cybersecurity education on the rise, password hygiene has not improved. Regardless of generational differences across Boomers, Millennials and Gen Z, the research shows a false sense of password security given current behaviors across the board. In addition, LastPass found that while 65 percent of all respondents have some form of cybersecurity education – through school, work, social media, books or courses via Coursera or edX – the reality is that 62 percent almost always or mostly use the same or variation of a password.
Delinea Secret Server Introduces Additional Security Features and Enhances Disaster Recovery for High Availability
Delinea, a provider of Privileged Access Management (PAM) solutions for seamless security, today announced new enhancements to the Secure Shell (SSH) Cipher Suite and Secure File Transfer Protocol (SFTP) tunneling of Secret Server, their PAM solution. Further additions to disaster recovery capabilities help ensure Secrets data and permissions are available even during a disruption.
Seagate Government Solutions and Cigent Deliver Advanced Cybersecurity Protection for SSD Storage
Seagate Government Solutions (SGS) is pleased to announce their partnership with Cigent Technology, Inc. to introduce the Barracuda 515 M.2 solid state drive. This strategic partnership embeds select Seagate storage devices with Cigent's built-in cybersecurity enhancements. Seagate's Barracuda 515 M.2 SSDs were FIPS Validated (Certificate 4294) in September and are now listed on the National Information Assurance Partnership (NIAP) Common Criteria Product in Evaluation list (VID 11297).
Kiteworks Adds Vertosoft as Distributor
Kiteworks, which delivers data privacy and compliance for sensitive content communications through its Private Content Network, has named Vertosoft as a new public sector distributor. With this new announcement, Kiteworks will begin leveraging Vertosoft's public sector eco-system of value-added re-sellers (VARs), solutions providers, and systems integrators to grow its Public Sector business.
FTC Brings Action Against Ed Tech Provider Chegg for Careless Security that Exposed Personal Data of Millions of Customers
The Federal Trade Commission is taking action against education technology provider Chegg Inc. for its lax data security practices that exposed sensitive information about millions of its customers and employees, including Social Security numbers, email addresses and passwords. Chegg allegedly failed to fix problems with its data security despite experiencing four security breaches since 2017. The FTC's proposed order requires the company to bolster its data security, limit the data the company can collect and retain, offer users multifactor authentication to secure their accounts, and allow users to access and delete their data.
---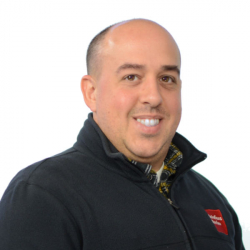 Latest posts by Mike Costello
(see all)