Identity Management and Information Security News for the Week of October 28; Verity ES, LogRhythm, Sepio, and More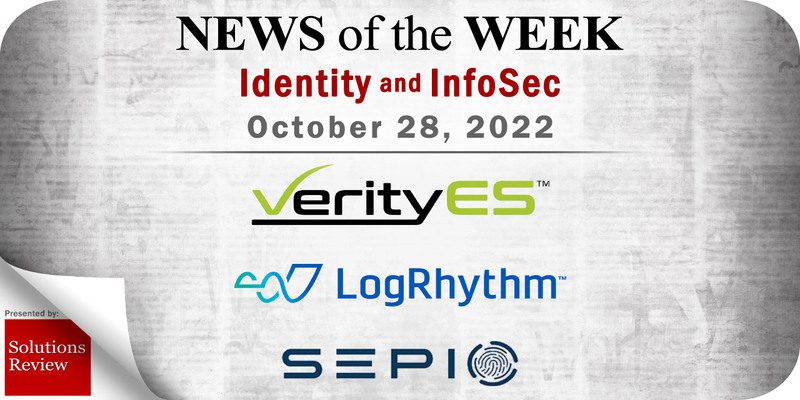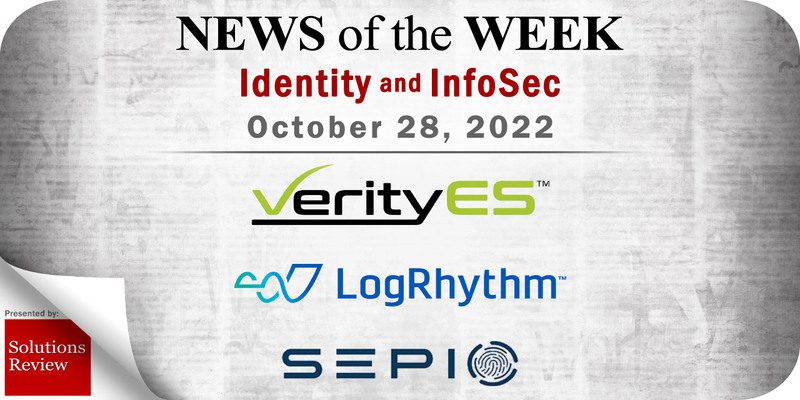 The editors at Solutions Review have curated this list of the most noteworthy identity management and information security news for the week of October 28. This curated list features identity management and information security vendors such as Verity ES, LogRhythm, Sepio, and more.
Keeping tabs on all the most relevant identity management and information security news can be a time-consuming task. As a result, our editorial team aims to provide a summary of the top headlines from the last month, in this space. Solutions Review editors will curate vendor product news, mergers and acquisitions, venture capital funding, talent acquisition, and other noteworthy identity management and information security news items.
Identity Management and Information Security News for the Week of October 28
---
Revert Inc. Launches New Company, Verity ES, a Data Eradication Platform
Verity ES, a provider of enterprise-class data eradication software solutions, announced its official company launch and the commercial availability of its Verity ES data eradication enterprise software solution. A sister company of Revert Inc., an established global leader that has delivered on-site data sanitization and enterprise IT asset disposition services to customers worldwide since 2007, Verity ES helps enterprise-class data centers, IT asset disposition companies, cloud services providers and third-party channel solutions providers and MSPs permanently remove data from the industry's largest roster of heterogeneous devices with intelligent, patent-pending data eradication software, operational support and process analytics.
InfoSec World 2022 Returns to In-Person, Attracts Record Attendance Levels
InfoSec World, an educational event for senior-level infosec and cybersecurity professionals, returned to in-person delivery in September at Disney's Coronado Springs Resort in Lake Buena Vista, Florida, delivering record levels of attendance over three days of programming. After a two-year hiatus as a live event due to COVID-19 travel restrictions, InfoSec World floored prior attendance numbers over the course of its 28-year history, validating the decision to shift the conference to the spring.
Aware Introduces Pre-Configured SaaS Offering
Aware, Inc., an authentication company applying proven and trusted adaptive authentication to solve everyday business challenges with biometrics, disrupted the industry today with the introduction of its newest product, AwareID. Gone are the days when advanced security was only available to those organizations with large budgets, deep IT teams and time to spare. AwareID combines the historically-disjointed best practices behind identity verification, multi-factor authentication and multi-modal biometrics into a single, low-code platform that is pre-configured for the most common use cases and is functional right from the start.
LogRhythm Announces Integration with the Gigamon Hawk Deep Observability Pipeline
LogRhythm, an InfoSec solutions vendor, announced its technology integration with Gigamon, the leading deep observability company. LogRhythm and Gigamon are working together to help organizations around the globe increase visibility and protect against modern cyberattacks. By understanding the power and necessity of visibility, Gigamon and LogRhythm have integrated their solutions — the Gigamon Hawk Deep Observability Pipeline and LogRhythm SIEM Platform. The combined solution empowers security teams to identify behavioral anomalies, internal and external threats, and to prioritize their responses based on accurate enterprise security intelligence.
New Survey Shows a Strong Start for Passwordless Technology, with Nearly Half of Enterprises Using it in Some Capacity
Bitwarden, the leading open source password manager for businesses and individuals, today announced the results of its 2023 Password Decisions Survey. The survey, which polled 800 IT decision makers across a wide range of industries, shows that passwordless technology is here to stay, with businesses enthusiastic about its perceived security benefits and improved user experience (UX). According to the survey, roughly half of respondents deploy or have plans to deploy passwordless technology. Of that percentage, 66 perception have 1-2 user groups or multiple teams using passwordless technology and 13 perception have deployed to their entire organization.
Solutions Review Announces 4th-Annual InfoSec Insight Jam 2022
The InfoSec Insight Jam is a community web event that shares expert insights and proven best practices for evaluating, deploying, and using Identity Management, Endpoint Security, and InfoSec solutions. The Solutions Review editors are bringing the best and brightest minds in the InfoSec industry together for a one-day social media gathering. Participants will include industry analysts, experts, influencers, practitioners, and software solution providers under the hashtag #InfoSecInsightJam.
Versa Networks Secures $120M Financing to Capitalize on Rapidly Growing SASE Market
Versa Networks, a recognized leader of single-vendor Secure Access Service Edge (SASE) platforms, announced it has secured additional financing of $120M. The pre-IPO round was led by funds and accounts managed by BlackRock, Inc. Silicon Valley Bank (SVB) also participated in the funding. This new round of funding will enable Versa to expand go-to-market strategies and accelerate on its industry-leading SASE innovations to further cement its leadership position in the SASE market, while setting Versa on its planned IPO path.
Sepio Announces Series B Funding Round
Sepio, the innovator of the physical layer-based asset risk management solution, ensuring customers can see, assess and mitigate the risk of all known and shadow IT assets at any scale, today announced a new series B round of funding. The round, led by U.S. Venture Partners (USVP), will support the growing company's sales organizations needed to address an exceeding demand from tier-1 enterprises for Sepio's solutions. It will also go toward allocating resources for Sepio's future product roadmap. Supporters of Sepio's past significant investment rounds included Hanaco Ventures, Munich RE Ventures, Merlin Ventures, Pico Partners, additional private investors and Bess. The previous funding round, which occurred in November 2019, yielded $10 million, bringing the current funds raised to $37 million.
---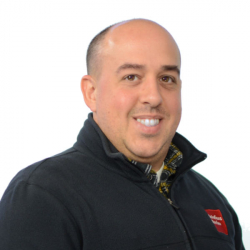 Latest posts by Mike Costello
(see all)