The editors at Solutions Review have compiled a list of the top identity management courses on Pluralsight for cybersecurity and IT professionals of all skill levels.
Your organization needs to ensure that only authorized users and employees can access your systems at all times. Without the proper tools and employee training in place, your company could be opening itself up to attacks from harmful actors — and they can create a massive headache for your business. Online courses and training are great resources for those who want to learn more about identity management.
With this in mind, the editors at Solutions Review have compiled this list of the best identity management courses on Pluralsight to consider taking. This is not an exhaustive list but features the best classes and training from this trusted online platform. This list of the top identity management courses on Pluralsight includes links to each module. Courses are listed in no particular order.
The Best Identity Management Courses on Pluralsight
---
Our Take:
Anyone looking to take the CISSP® exam should consider this course. Instructor Kevin Henry teaches you all you need to know about identity and access management, including authentication, authorization, and accountability for security professionals.
Description: This course is designed to help professionals better understand information security principles and prepare them for the CISSP exam. The program is divided into several subjects and will help learners practice and improve their understanding of designing an identity access program, managing it, and more. Additional topics covered throughout the program include identification, authentication, authorization, establishing accountability, Single Sign-On, identity management lifecycles, and permissions.
---
Our Take:
Another course taught by Kevin Hendry, this training in access control and identity management, discusses how to control your systems through authentication, identity management, and security monitoring techniques.
Description: You can't become an expert in information security without a firm grasp on access controls and identity management. With this course, professionals can learn about the various risks and challenges involved with access control concepts. These include access control attacks, access control system implementations, monitoring methods, access control models, and more. Upon completion, learners will have expanded their understanding of access control and its foundational role in information security.
---
Our Take:
To learn all the permissions and policies required for proper identity and access management and Amazon Web Services, including using the IAM Policy Simulator tool, you should consider taking this course instructed by Brian Eiler.
Description: Professionals who enroll in this course will learn how to select policy types, create custom policies, manage those policies, determine the best approaches for specific scenarios, and more. Particular topics include policy structures, valuations, Policy Simulator tools, advanced policy options, permission boundaries, conditions, and more. When learners complete the program, they should have a solid foundation of knowledge on the various permissions and policies involved in securing an AWS infrastructure.
---
Our Take:
Course instructor Prasad Salvi, an application security consultant and part-time bug bounty hunter, teaches students about penetration testing through the lens of identity management, authentication, and authorization mechanism.
Description: Hackers remain as much of a threat as ever, which is why it's so important to understand how they can access sensitive data and exploit vulnerabilities in web applications. With this course, professionals will grow and improve their ability to perform web application pen-testing, understand core concepts in identity management, crack a website's authentication, bypass authorization mechanisms, and more. Upon completion, students should have all of the skills and know-how needed to perform web application penetration testing of their own, use it to execute attack scenarios, and prepare their systems for defense.
---
Our Take:
This course teaches you all about configuring Microsoft Azure Active Directory for privileged access management and special authorizations. The instructor, Tim Warner, is a Microsoft Most Valuable Professional (MVP) in Cloud and Datacenter Management.
Description: Learn more about identifying high-privilege role holdings and assign time-limited on-demand administrative access with this top-rated course. Professionals of various experience levels can improve their understanding of how to use Azure AD PIM, manage and report on Azure resources roles, discover more access reviews, and audit the whole process to maintain security compliance. The program will equip its students with the skills needed to enforce least privilege access in Azure environments and increase organizational security.
---
Our Take:
Identity and access management are essential tools for DevOps practitioners. This course by Microsoft MVP John Savill discusses how you can set up an authentication and authorization strategy through Microsoft's DevOps solutions.
Description: With this Microsoft DevOps-specific course, users will learn about leveraging the identity capabilities available within the Azure suite. For example, learners can expect to improve their ability to control access to resources, understand RBAC and conditional access, enable just-in-time role elevation, and provide identities for application processes and pipelines. Students that finish the program can securely enable identity-based controls and application access with cloud authentication and authorization skills.
---
Solutions Review participates in affiliate programs. We may make a small commission from products purchased through this resource.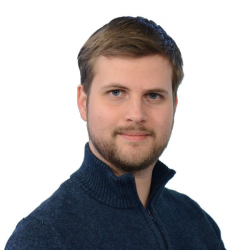 Latest posts by William Jepma
(see all)