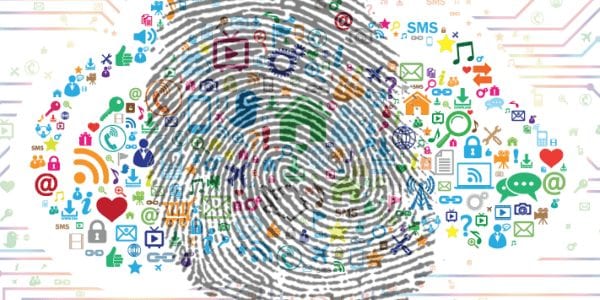 ForgeRock VP of Strategy Daniel Raskin has an important article out at GCN, a tech site for public sector IT workers, on some of the benefits beyond security government agencies could derive by implementing a multidimensional Identity and Access Management (IAM) solution that can provide identity within the Internet of Things (IoT), which can be called the Identity of Things (IDoT).
These benefits go way beyond security, even if many players in the market haven't quite gotten that yet, according to Raskin:
Traditional identity management vendors are still having one-dimensional conversations focused on yesterday's challenge, the internal user. And identity management continues to be based on monolithic platforms that use static rules to make decisions and are not designed to easily integrate with new  applications.
Raskin instead highlights newly emerging IDoT platforms that have transformative potential:
Identity of Things (IDoT) platforms are now emerging  to provide device-agnostic access, handle large-scale populations and make decisions based on context. Large and small government organizations alike are adopting IDoT for its ability to manage the digital identities of employees while keeping citizen users secure.
While too many a government agency is still dependent on "unwieldy" traditional IAM solutions, IDoT platforms carry several important features and benefits that could help to accelerate the provision of all sorts of government services:
Real-time context to help an agency make access and security decisions
A single overview of the user across the organization
Personalized services based on real buying habits
A common identity platform throughout the government agency to share valuable data across departments and unify security
Modular and flexible architecture, to facilitate repeatable business processes, accommodate millions of concurrent users and devices and reduce typical deployment times.
In order to get those benefits, however, organizations need to realign their understanding of how IAM is supposed to work, according to Raskin:
IDoT requires a unified identity model. Its core tenet is that identity should be exposed in a single, repeatable way that makes it easy to roll out new services. The goal behind this principle is to provide new public services quickly, reducing the delivery time from years to just weeks.
The bottom line:
At its core, IDoT uses identity to create a single, consistent panoramic view of a citizen across every department within an organization.
That single panoramic view will help with securing your digital fiefdom as well as enabling that fiefdom to "engage with citizens more effectively and efficiently." As an example, Raskin identifies a government agency that is consistently criticized for its service: the DMV:
For many users, the DMV is the most laborious, inefficient government experience they've had:  standing in long, unmoving lines and wading through reams of paperwork. That's where IDoT platforms can help, allowing citizens to securely access their vehicle registration or drivers' license information quickly and efficiently while avoiding long lines and unwieldy government applications.
Here are some more areas that could see improvement:
filing taxes, paying parking tickets, managing welfare services and health information, applying for schools and student loans, and conducting a wealth of other routine activities.
The name of the game here is secure self service, and should be a goal for all relevant government agencies.

Latest posts by Doug Atkinson
(see all)