The Top 8 IAM Challenges With SaaS Applications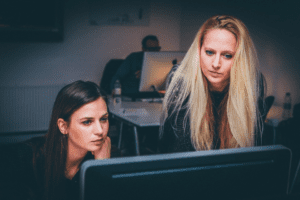 The enterprise cloud revolution is here. IT organizations everywhere are moving from on-premises software to on-demand, cloud-based services. As enterprise IT makes this transition, controlling who is granted access to which applications becomes increasingly important. This presents CIOs and their teams with a whole new set of identity management challenges.
This white paper presents the eight main identity and access management (IAM) challenges associated with adopting and deploying cloud and SaaS applications, as well as best practices for addressing each of them.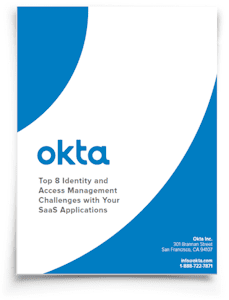 Get the edge on handling the following eight challenges from Okta:
User Password Fatigue
Failure-Prone Manual Provisioning & De-Provisioning Process
Compliance Visibility: Who has access to what?
Siloed User Directories for Each Application
Managing Access Across an Explosion of Browsers and Devices
Keeping Application Integrations Up to Date
Different Administration Models for Different Applications
Sub-Optimal Utilization and Lack of Insight into Best Practices

Get a copy of this IAM Best Practices White Paper from Okta: