Delinea recently announced its debut as privileged access management (PAM) solution provider for modern, hybrid enterprises. Formed from the merger of Thycotic and Centrify, previously known as ThycoticCentrify, Delinea is a new brand identity for the PAM provider. It helps reinforce the company's commitment to equipping small businesses and global enterprises alike with cloud-ready and on-premises security and privileged access management solutions.
Delinea, formerly Centrify Corporation, is one of the leading privileged access management (PAM) solution providers for hybrid enterprises and organizations. The provider equips organizations with the tools needed to secure critical data, code, devices, and cloud infrastructure to help them reduce risks, ensure compliance, and streamline security. Other features available include a Zero Trust Framework, remote workforce management tools, incident response, service account management, and more.
With Delinea's solution offerings, users can easily access their organization's central data and cloud infrastructure from a centralized dashboard that gives them the information they need when they need it. Companies can implement Delinea's scalable, customizable solutions in the cloud or on-premises and use them to secure their organization, regardless of size, industry, or PAM maturity.
Art Gilliland, the CEO at Delinea, made the following statement to accompany the press release announcing the news: "At Delinea, we believe the opposite of complex isn't simple – it's seamless. Our mission is to provide security that's invisible to the user while simultaneously providing IT and security teams with the control they require. With Delinea, the boundaries of access are easily defined to help customers reduce risk, ensure compliance, and streamline security. We are providing privileged access without the excess."
Learn more about Delinea.
---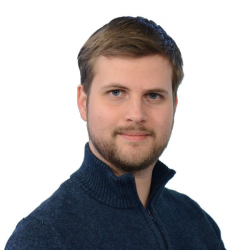 Latest posts by William Jepma
(see all)