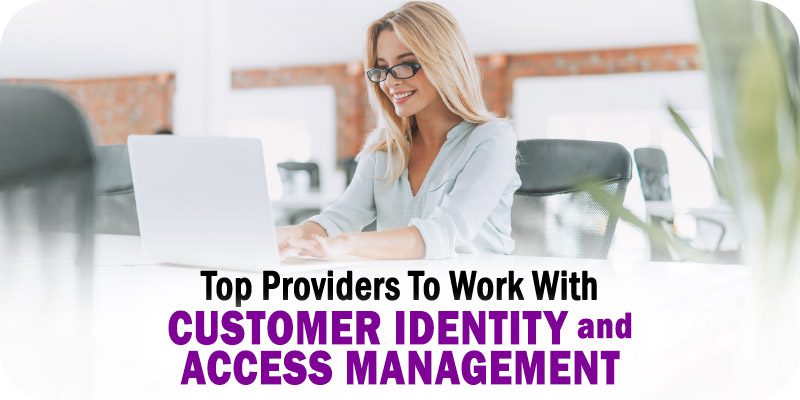 The editors at Solutions Review have compiled the following list to spotlight some of the top CIAM providers in the marketplace that companies should consider working with.
Customer Identity and Access Management (CIAM) solutions provide necessary identity security for customer-facing enterprises and their customers. These solutions offer many of the same protections as an employee-oriented Identity and Access Management (IAM) solution, including defenses against credential abuse, identity theft, Single Sign-On, authentication protocols, and Active Directory.
However, CIAM solutions have to face challenges different than those faced by traditional identity management solutions. An IAM platform only needs to provide strong identity security throughout the login process and across business processes, so convenience can (and often does) take a back seat. Meanwhile, CIAM must juggle security demands with customer needs, which look different from employees. As such, CIAM providers need to offer capabilities that provide a streamlined user experience alongside reliable, secure identity management.
With that in mind, the Solutions Review editors compiled the following list of top CIAM providers to help your company find the best solution for its needs. The list is organized alphabetically.
The Top CIAM Providers to Consider
---
Description: Auth0 provides a platform to authenticate, authorize, and secure access for applications, devices, and users. The company also provides a Customer Identity Management solution for business to customer (B2C) organizations. It offers businesses capabilities for marketing integrations, password management, social profile data, enterprise-class scalability, passwordless registration, user identity data, centralized management, anomaly detection, and more.
---
Description: CyberArk, formerly known as Idaptive, is an identity security solution provider that focuses on privileged access management capabilities for business applications, workforces, hybrid cloud workloads, and the DevOps lifecycle. Its Access Management solution suite offers a Customer Identity platform that provides companies with intuitive access controls, streamlined sign-on experiences, simple integration, pre-built widgets, open APIs, multi-factor authentication tools, user management, developer tools, and identity verification.
---

Description: ForgeRock was originally built on Sun Microsystem's open-source IAM project. Today, the company provides a proprietary platform that offers SaaS, self-managed software, and hybrid deployment choices. It includes a set of APIs, allowing for the efficient and rapid development of new services ready for deployment in the cloud. With its CIAM offering, businesses can use ForgeRock to provide customers with a frictionless, personalized online experience. Its CIAM capabilities include consent management, privacy protections, self-service tools, and advanced security functionalities to help clients improve retention and protect customer data.
---

Description: LoginRadius is a Customer Identity and Access Management (CIAM) platform that helps businesses deliver memorable, secure consumer experiences. The company provides a suite of APIs to enable identify verification, Single Sign-On, authentication, user management, social login, and account protection capabilities like multi-factor authentication on web and mobile applications. Its low-code identity workflow and no-code infrastructure will help users develop customer experiences on a fully-managed cloud identity infrastructure.
---
Description: Okta's Identity-as-a-Service (IDaaS) offering boasts one of the fastest-growing customer bases in the market and the funding to match. Its customer identity and access management functionalities include lifecycle management, adaptive multi-factor authentication, access gateways, API access management, authentication tools, streamlined customer experiences, user management, and B2B integrations to help remove the friction in partner and vendor relationships.
---

Description: OneLogin, which was acquired by One Identity in October 2021, provides on-demand IDaaS solutions consisting of Single Sign-On, multi-factor authentication, directory integration, and user provisioning capabilities. The company's customer identity management solution can help businesses protect their data, improve security, and ensure seamless customer experiences. Capabilities include customizable authentication flows, easy migration processes, flexible APIs, policy-based multi-factor authentication, Single Sign-On, and more.
---

Description: Initially founded in 2005, Optimal IdM has since evolved into a global provider of affordable identity and access management solutions. The privately held company offers both on-premise solutions, such as its Virtual Identity Server and Federation and Identity Services, and cloud-hosted solutions, such as OptimalCloud. OptimalIdM's CIAM solutions encompass service management, 24/7 support, Single Sign-On (SS), multi-factor authentication, and immediate, real-time access to customer identity data.
---
Description: Salesforce entered the Identity and Access Management market in 2013 with the release of Salesforce Identity. This IDaaS solution is both offered as an independent service and as part of Salesforce's cloud Platform-as-a-Service (PaaS) solution offering. Salesforce's Customer Identity platform helps companies develop single views of a customer and provide customers with Single Sign-On, user authentication, passwordless authentication, and password management.
---

Description: SecureAuth's approach to CIAM emphasizes securing customer engagement through a "just right" identity security friction approach. Therefore, they offer consumer-facing enterprises a choice of deployment options, infinite authentication workflows, and customer self-service options. SecureAuth's CIAM functionalities include user authentication, user behavior analytics, scalability tools, user directories, password management, intuitive user interfaces, centralized access control, and custom branding for sign-up and sign-in pages.
---

Description: Atlanta-based Simeio Solutions offers a variety of IAM solutions as both dedicated cloud hosting and on-premise managed services. Simeio offers IDaaS to clients who want consumer IAM and/or CIAM capabilities as a Service via on-premise, hosted on the cloud, hybrid, or with a private cloud option available. Its CIAM-specific capabilities cover identity operations automation, customer access analytics, customer identity program management, identity policy controls, and more.
---
Description: Ubisecure is a European technology provider specializing in large-scale customer IAM (CIAM) use-cases. Its Identity Platform is designed to enhance an enterprise's customer-facing applications by providing a high-quality experience to increase customer capture, conversion, and engagement. Ubisecure's CIAM offering can help companies verify identities, provide secure access, and improve customer, partner, and citizen engagement. Functionalities include simplified access management, authentication tools, standardized privacy-enhanced login experiences, SSO across devices, customer identity management, and more.
---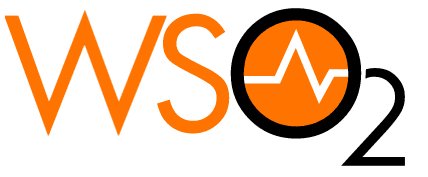 Description: WSO2 uses a cloud-native, API-first strategy to provide developers and architects with an integrated platform for digital transformation and identity and access management initiatives. With the WSO2 Customer Identity and Access Management Solution, clients can capture customer identity data, manage profile data, unlock insights into customers, control customer access to applications, and develop a 360-degree customer view to help improve customer retention rates.
---