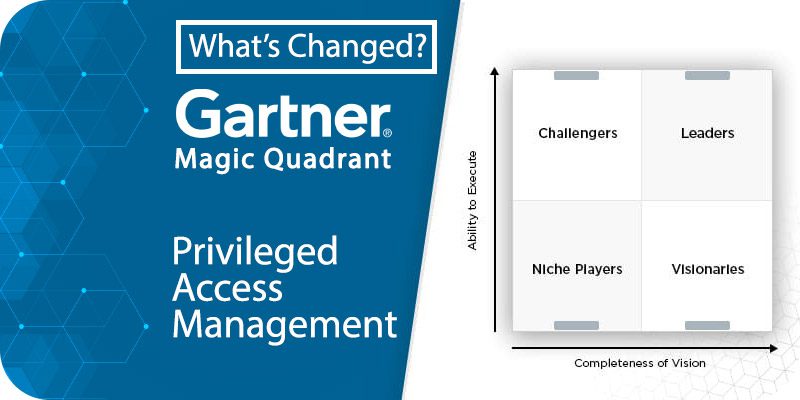 The editors at Solutions Review highlight what's changed in Gartner's 2022 Magic Quadrant for Privileged Access Management and provide an analysis of the new report.
Analyst house Gartner, Inc.'s 2022 Magic Quadrant for Privileged Access Management has arrived. Gartner defines the privileged access management (PAM) market as a tool used to mitigate the risk of privileged access. In other words, accounts, credentials, and operations that offer an elevated (or "privileged") level of access. PAM tools are used by machines (software) and by people who administer or configure IT Infrastructure. A PAM solution can be deployed as on-premises software, SaaS, or a hardware appliance.
Key core capabilities, according to Gartner, include the discovery of privileged accounts across multiple systems, infrastructure, and applications, credential management for privileged accounts, credential vaulting and control of access to privileged accounts, and session establishment, management, monitoring, and recording for interactive privileged access. Optional capabilities include delegation of access to privileged accounts, controlled elevation of commands, secrets management for applications, services, and devices, privileged task automation (PTA), remote privileged access for workforce and external users, and cloud infrastructure entitlement management (CIEM).
Gartner highlights the following providers in the privileged access management market: CyberArk, ARCON, Delinea, One Identity, BeyondTrust, WALLIX, Saviynt, Broadcom (Symantec), ManageEngine, Hitachi ID, and Netwrix.
In this Magic Quadrant, Gartner evaluates the strengths and weaknesses of 11 providers that it considers most significant in the marketplace and provides readers with a graph (the Magic Quadrant) plotting the vendors based on their ability to execute and completeness of vision. The graph is divided into four quadrants: niche players, challengers, visionaries, and leaders. At Solutions Review, we read the report, available here, and pulled out the key takeaways. This is not an in-depth analysis, only an observation of notable changes since the 2021 report.
CyberArk maintains its position at the top of the Leaders quadrant. CyberArk remains the biggest PAM brand, with a long history in this sector, and a wide geographic reach. CyberArk has a significant customer base across all major market regions and has introduce.d offline vault access for air-gapped environments this year. ARCON took itself from the bottom of the quadrant to just below CyberArk in the rankings. ARCON offers basic secrets management functionality with its application-to-application PAM tool, interfaces to Dev-Ops infrastructure tools, and CIEM. ARCON can deliver PASM functionality, through an appliance, software, self-managed, or SaaS. ARCON has made major strides in adding product capabilities within the last year, especially in secrets management, CIEM, and just-in-time functionality. Centrify and Thycotic, both Leaders in 2021, combined to form Delinea. Their combined efforts elevated Delinea in the Leaders quadrant. The merger of Thycotic and Centrify addressed a number of gaps in the respective product lines. Thycotic benefited from Centrify's stronger PEDM and AD bridging functionality, and Centrify and Thycotic are able to solidify PASM functionality with the Thycotic vault. One Identity stays roughly in the one spot it was last year, while BeyondTrust moves down next to it. Former Challenger WALLIX moves into the Leaders Quadrant.
With WALLIX now in the Leaders quadrant, and senhasegura out of the rankings all together this year, there are no Challengers in 2022.
Sliding in as the only vendor in Visionaries sees Saviynt. Saviynt scored well for privileged access governance and administration, account discovery and onboarding, ease of deployment, administration and maintenance, and CIEM functionality. Unique to Saviynt, CPAM users get Saviynt IGA functionality for no additional cost.
In the Niche Players quadrant, Broadcom's Symantec holds pole position. Symantec offers a very competitive PEDM product for Windows, Linux/UNIX and mainframe clients. Its performance and scalability, availability and recoverability capabilities are strong for PASM, including excellent clustering and high-availability features that support the addition of nodes without having to take a cluster down. Krontech is out this year, and is replaced by ManageEngine, Hitachi ID, and Netwrix. ManageEngine produces a number of enterprise management software tools, including its PAM product, PAM360. PAM360's discovery capabilities are extensive, offering a wide range of scanning tools for finding privileged accounts on systems, databases, infrastructure and networks, and ease of deployment, administration and maintenance are areas in which ManageEngine is strong. Hitachi ID offers PASM (Privileged Account and Session Management) functionality through the Bravura Privilege product, a software-delivered PAM tool. Bravura Privilege has solid capabilities for discovery and credential management, including out-of-the-box connectors for service accounts, and excellent capabilities for managing credentials on endpoints that are not permanently connected. In 2021, Netwrix merged with Stealthbits, a producer of data security and privacy solutions. Most PASM functionality is provided by the Netwrix SbPAM product, and PEDM is provided by PolicyPak for Windows. Netwrix takes a unique approach toward the PAM market with a bring-your-own-vault approach, allowing the company to position itself as an enhancement to existing PAM tools as opposed to just a replacement for those tools.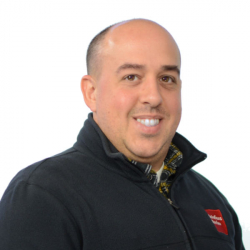 Latest posts by Mike Costello
(see all)