10 Things to Look for When Selecting a SASE Solution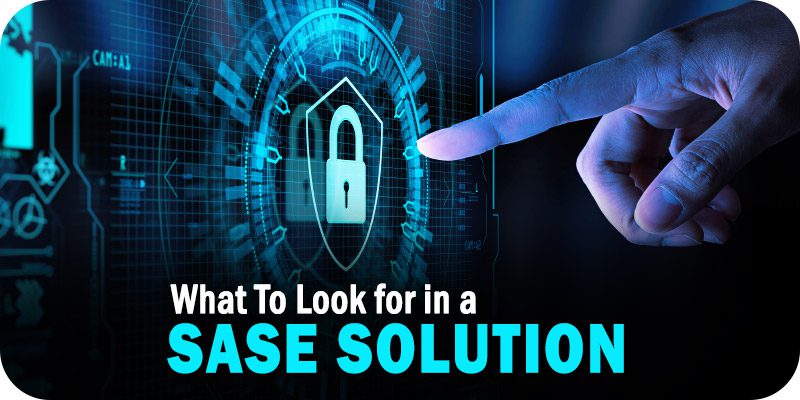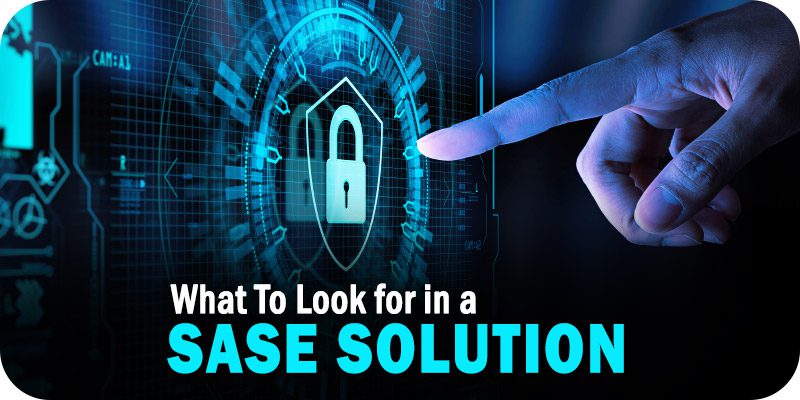 As part of Solutions Review's Premium Content Series—a collection of contributed columns written by industry experts in maturing software categories— Kelly Ahuja of Versa Networks streamlines the hunt for a SASE solution by listing out these ten key features to look for.

Secure access service edge (SASE) offers a new but proven approach to bringing security to the peril-fraught modern enterprise networking landscape. Its capabilities extend far beyond legacy security architectures by incorporating identity, trust, and context regardless of the connection, user, device, or application. SASE also enables policies to be delivered pervasively, consistently, and ubiquitously, helping organizations meet security, networking, application, user, and business requirements.
According to Gartner, by 2025, 80 percent of enterprises will have adopted a strategy to unify web, cloud services, and private applications across SASE/SSE architecture, up from 20 percent in 2021. Gartner, who coined the SASE phrase a few years ago, recently published a Market Guide for Single-Vendor SASE where they recommend enterprises choose single-vendor SASE offerings that provide single-pass scanning, single unified console, and data late covering all functions to improve user experience and staff efficacy. To say that SASE is a rapidly emerging market with exploding interest may be the understatement of the year.
10 Key Features Your SASE Solution Should Have
---
Beyond Gartner's recommendations, here are ten important things to consider when selecting a SASE solution to help secure your modern enterprise network:
A complete solution offering software-defined WAN (SD-WAN), network firewall (FWaaS), zero-trust network access (ZTNA), secure web gateway (SWG), cloud access security broker (CASB), data loss prevention (DLP), sensitive data and malware inspection, line rate operation, remote browser isolation (RBI), and user entity behavior analytics.
An integrated offering that delivers all these capabilities as a fully converged and integrated software stack, not loosely coupled independent modules.
Segmentation and IT/OT capabilities to isolate resources and converge user/device identification and authentication with policy management and enforcement for users, as well as for both client and clientless devices.
An elastic and scalable architecture that uses single-pass scanning for all services per flow and has the dynamic scale-out capability for high performance to avoid inefficiencies of a multi-product or multi-OS architecture.
Consolidated Analytics and data lake with a unified data model for logs and events and an ability to store data regionally for compliance.
Single pane-of-glass management that unifies user, device, network, and security policy definition and management to ease configuration and deliver real-time as well as historical insights with AI/ML-based tools for faster correlation and troubleshooting.
Delivery options including fully managed, co-managed, or self-managed; also cloud-delivered or on-premises to meet regulatory and compliance needs.
A global footprint of distributed Points of Presence (PoPs) for policy enforcement to be conducted closer to the remote workforce and branches.
Application Aware connectivity in access between remote branches or users/devices and cloud gateways, as well as in the backbone for delivering an optimal user experience based on dynamic network conditions.
Seamless integration into a brownfield environment of other and existing architecture, technologies, and tools.
Today's digital enterprise and workstyle require a security and connectivity approach with these Top 10 attributes to protect employees, devices at the edge of the cloud, as well as secure apps and key data, all the while enforcing consistent cyber policies and rules across the diverse range of connections. This explains the rapid adoption today of SASE, which integrates cybersecurity with network connections to offer a more effective way of ensuring employees are connected to the resources they need, while securing networks from cyber-attacks.
As enterprises accelerate their digital transformation and cloud adoption for a hybrid workforce, they are at a higher risk and can be a target for cyber-attacks. SASE can help ensure organizations have a more streamlined and secure network architecture, whether from headquarters or remote locations. As such, organizations of all sizes are adopting SASE and transitioning to its new all-purpose, fully integrated networking and cybersecurity approach. They are seeing results in simplifying their systems, protecting the business, and saving money. This allows today's work-from-anywhere organizations to adopt this flexible new workstyle while keeping the wave of cyber thieves in check.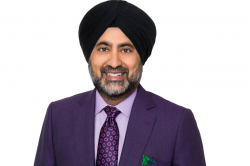 Latest posts by Kelly Ahuja
(see all)