This is part of Solutions Review's Premium Content Series, a collection of contributed columns written by industry experts in maturing software categories. In this submission, NetBrain's Senior Vice President of Engineering Song Pang offers three key ways to improve performance through network intent management.

Recently, S&P Global Market Intelligence published research that found that global network outages were up almost 10 percent in the first few weeks of 2022. Companies are feeling increasing pressure to maintain consistent performance and uptime in a culture of persistent outages and service disruptions. Along with smarter remediation of problems, once they impact the business, proactive network management is being seen as a strategic opportunity critical to the long-term success of the IT infrastructure.
On the surface, proactive network management sounds intuitive. Simply look at each device proactively, and then determine if something is not working properly. The belief is that catching device problems proactively will translate into overall success. But therein lies the problem – traditionally, network management that is executed from the bottom up, device-by-device, does not assure that the hosted business services are running properly.
Quality of service, path integrity, throughput, and latency are all complex issues that must be tested in context with everything else. In fact, it is quite common for individual devices to test fine while hosted applications are reported to helpdesks as problems.
In the end, it doesn't matter if everything tests "good" at the device level if your business is still experiencing devastating outages or service degradations on a macro or business level. Network disruptions have become the new normal, with recent outages reported daily by Global 500 companies. No one is immune from this problem: even giants like AWS are experiencing customer backlash from a recent flurry of outages. It's time to take a hard look at how the industry has approached network management and business assurance for the past 25 years.
Making this transition won't be easy but it's an imperative strategic initiative for any connected digital business. And the time is now to consider these new ideas. Many of the current NetOps methodologies and best practices have been in place for decades, even as the network itself looks nothing like the networks those methodologies were designed to support!
Here are three shifts in approach that will help you move in the right direction.
Modernize Network Monitoring by Managing Network Intent
Network monitoring is no longer about managing individual devices, but about managing intended business outcomes. These outcomes include required service delivery speed and performance, quality of network services, and compliance with critical security policies. By understanding network intents, various paths can be verified for their ability to support specific applications.
While there are a number of technology platforms that can help in implementing an intent-based network on Day-0 and Day-1, it's important to internalize the long-term value of intent-based networking for ongoing Day-2 operations. When considering this opportunity, begin by building a new definition of network success led by the business outcomes that matter to your organization and its applications, whether that's the speed of employee applications or the performance of customer-facing platforms, portals, and services.
Then whatever network monitoring tool you choose should help you abstract away device-by-device management and into those business-oriented goals. This will allow you to strategically lead the NetOps function based on delivering business outcomes rather than continuing to manage tactically at the device level.
Build a Culture of Automation
Automation is no longer optional and is viewed as one of the last untapped opportunities for scaling network operations. It is no longer feasible or fiscally responsible for today's complex networks to rely so heavily on human hands and individual subject matter expertise locked away in a limited IT staff. The Great Resignation has taught us that this concentrated knowledge can evaporate in an instant when employees leave organizations that don't have a system for democratizing knowledge.
In addition, human error still accounts for nearly three-quarters of all outages and service degradations which are actually on the increase in both frequency and duration in 2022. And with long lists of failed automation projects over the years, the vast majority of IT executives may still overlook automation as a viable approach to solving their core operational challenges.
Organizations need to create a cultural shift to help employees understand and embrace this new approach. It's important to directly address any misunderstandings about the purpose of automation and its deployment complexity, along with automation's ability to instantly change the paradigm of Network Operations, shifting from manually fire-fighting the same problems over and over again, to a culture that understands repetitive operations and has the foundation in place to learn from experience and apply those learnings to ongoing Day-2 processes.
Standardize How You Test and Capture the Intent of the Network to Deliver IT Services
Network monitoring by intent requires a shift in thinking. For decades network success was characterized by the operational status of each of the litany of network devices that comprise the hybrid infrastructure, today's IT success is measured against the operation of the business – regardless of the state of individual equipment pieces.
It is also about building institutional knowledge that provides end-to-end business service performance. It's about building an approach that is scalable and portable across the organization, re-uses the learnings from past incidents, and empowers all employees to make better decisions while reducing the number of escalations required, which ultimately decreases the mean-time-to-remediation (MTTR).
Assuring that any hybrid network can deliver the business services as originally designed is paramount to IT success. Network intent is ultimately about delivering business outcomes. Success means the business runs the way it's supposed to, and every application performs in support of the business' goals.
Network automation is a critical and strategic function of any digital business, now more than ever. By looking at network performance as a strategic bellwether tracking the resilience of your business, you can mitigate increasingly common service issues and outages.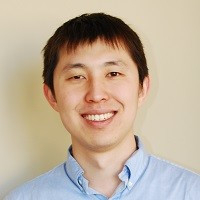 Latest posts by Song Pang
(see all)