This is part of Solutions Review's Premium Content Series, a collection of contributed columns written by industry experts in maturing software categories. In this submission, Broadcom Software's Head of Network Observability, Agile Operations Matt Stevens offers various challenges, opportunities, and network management best practices to consider.

Enterprises today are transforming their businesses by adopting SaaS, migrating private apps to the cloud and adopting work from anywhere approaches, while replacing VPN and traditional security approaches with Zero Trust and secure access service edge (SASE) solutions. As a result, the internet has become the new enterprise network. And that has given rise to a complex challenge: how can organizations effectively monitor and secure the new network when employees can connect from anywhere using any device at any time?
Organizations must achieve end-to-end visibility from corporate data centers, to the cloud and the network edge as well as across the networks their employees use. Traditional NetOps can help, but active and passive testing across the entire network path, including 3rd-party networks is the key to extending visibility to wherever employees are connecting to the network.
DEM to the rescue
While the benefits of network monitoring are widely understood, today's decentralized network comes with unique challenges that go beyond what traditional NetOps can do. Historically, visibility and control for most performance management teams ends at corporate network boundaries. But the modern network is borderless, dynamic and constantly evolving. Organizations' inability to monitor 3rd party networks, such as cloud networks and last-mile ISPs results in blind spots that can make it difficult to pinpoint the cause of network degradation or failure.
Network-centric Digital Experience Monitoring (DEM) has emerged as an effective approach to ensure the digital network experience can meet the needs of end-users and provide necessary performance visibility for IT. Many IT pros recognize DEM as an approach for assuring application performance, but as more applications move to the cloud, the largest component of the successful delivery of digital experience along the delivery path between IT and end users is the network. Visibility and control of that pathway from end-user to the data center and beyond is critical to ensure an excellent digital experience.
DEM marries traditional NetOps with visibility into the end-user's experience to allow IT teams to monitor and pinpoint performance issues such as latency, jitter or packet-loss along the digital pathway. Teams can see the specific employees who are accessing the network, where they are located and what device they are using. They can also identify specific performance issues and determine if it's an ISP issue, how widespread it is, and if it is impacting many employees or just a few. This data allows the IT team to troubleshoot and remediate the problem.
Consider the example of a hospital in the northwestern United States that had transformed to a hybrid cloud infrastructure to modernize its digital experience. To ensure success, network operations staff needed the ability to track end-to-end performance into the service provider cloud and back, giving teams the autonomy and validity to speed up MTTI and MTTR.
Prior to the pandemic, the hospital conducted 10 telemedicine visits per day. Once the pandemic hit, it rose to 10,000. By leveraging DEM, the IT team can monitor network performance all the way to the end-user to ensure an excellent patient experience.
Ensuring a sound digital network experience is only part of the story. According to Gartner, by 2025, 70% of digital business initiatives will require I&O leaders to report on the business metrics from digital experience, up from less than 15% today.1 Failure to meet business objectives can lead to failure to achieve business outcomes from digital transformation, reduced employee productivity, and inefficiencies for IT.
DEM solutions can also help IT align technology KPIs to business metrics, such as revenue, churn and NPS. And understanding how end-users within the organization are operating and can help to improve those same KPIs. Employees who continually experience sub-optimal network performance may struggle to meet their individual KPIs, for example. Network-centric DEM allows teams to gauge how well they're doing in delivering services.
Digital Experience Monitoring Key to SASE Success
SASE is a strategy that combines networking and security-as-a-service capabilities to improve network performance and security for users who can be anywhere, use any device, and need access to content and applications from corporate data centers and cloud platforms. Unlike traditional perimeter-focused security, SASE focuses on securing individual entities such as end-users. This alone makes SASE a better fit for securing the modern remote workforce.
The transformation that is reshaping the new enterprise network to rely on cloud and Internet is also a double-edged sword, since security (SASE) needs to be integrated as part of this new network. The overhead of security inspection, lack of visibility and control in security processing adds latency and performance issues, compromising the ability to achieve the desired outcome of cloud transformation.
What does DEM have to do with SASE? People depend on cloud-delivered networking services and so they add more and more security functions into the cloud. As they do this, it becomes overly complex, and eventually networking performance wanes.
SASE shifts the security functionality from the cloud to the individual entities that need it. DEM is needed for SASE to help with service degradation. Digital experience monitoring provides the intelligence that helps the security organization isolate the area where issues are occurring. As organizations progress their digital transformations with Zero Trust approaches using SASE solutions, it's paramount to be able to measure before and after to ensure that end-user experience is not negatively impacted. Organizations do not have to make a tradeoff between security and user experience.
Getting Started: Key Considerations
As with any new technology implementation, there is a learning curve. Organizations just getting started with DEM should consider the following:
Use DEM to align network ops and security ops
Have monitoring in place before, during and after transformation to establish a baseline of application performance before any changes, validate during the transition, and this allows for post-transformation comparison to ensure there's an acceptable level of impact on performance.
Take a proactive stance by employing continuous monitoring to alert IT to issues even when users aren't accessing the network.
While DEM can support the adoption of SASE, network DEM has the ability to support the digital experience outside of SASE as well.
Choose a DEM solution that can meet the demands and scale of your enterprise
There is no going back to the old ways of network management and control. The modern network has evolved well past the corporate data center and requires a modern approach to ensure the digital experience meets the needs of today's network users and the work from anywhere model. Network-centric digital experience monitoring provides the end-to-end visibility needed to ensure digital experience is maintained, and supports the adoption of SASE to ensure modern cloud security.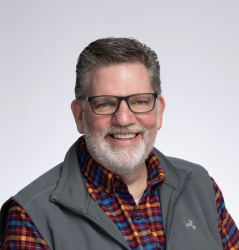 Latest posts by Matt Stevens
(see all)