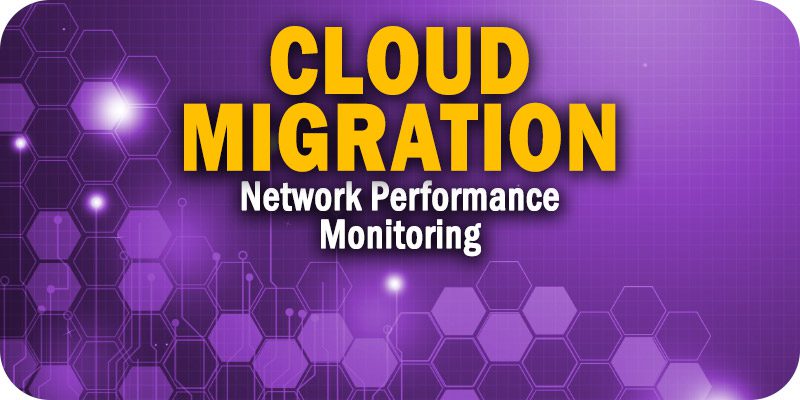 This is part of Solutions Review's Premium Content Series, a collection of contributed columns written by industry experts in maturing software categories. In this submission, Accedian's Director of Enterprise Solution Michael Bacon highlights why cloud migration with network performance monitoring is critical to the health and credibility of modern enterprises.

"A global pharmaceutical company sought to move nearly all its workloads to the cloud. At the end of 12 months, however, it had shifted only 40 percent of its first-year target. Overwhelmed, the company cut the scope of its cloud-adoption plans by roughly 50 percent and chose to retire more applications rather than move them." – Source: McKinsey "Cloud-migration opportunity: Business value grows, but missteps abound", October 2021
Migrating applications to the cloud is a strategic project for the majority of enterprise IT organizations as they look to improve operational efficiencies while realizing cost savings.
These migrations are currently accelerating as many enterprises were waiting to move their mission-critical applications. They needed to be confident that the cloud was nimble and secure enough to justify the move while supporting any necessary regulatory rules.
Just how much are enterprises betting on the cloud? By 2024 most are aiming to have 80 percent of their IT hosting budget dedicated to cloud-based operations. This includes private cloud, Infrastructure as a Service (IaaS), Platform as a Service (PaaS), and Software as a Service (SaaS).
All of this opportunity comes with a large caveat: without the right planning, proper tools, and deep visibility into the network and applications, there's a significant chance that cloud migration projects will fail to meet business expectations.
The impact can be widespread, including degraded quality of service of business-critical applications, an attendant reduction in customer experience, as well as months of lost productivity from the IT team. This can seriously harm a company's reputation while incurring significant financial losses.
So what can an IT team do in order to maximize their chances of successful cloud migrations? Network performance monitoring platforms have been shown to be a strategic tool in order to guarantee success before, during, and after a cloud deployment.
Cloud Migration Projects – CIOs Struggle to Avoid Catastrophe
There are numerous studies that paint a picture of failed cloud migrations. This is not only a source of great embarrassment for the IT department, but it can significantly impact business goals. Recent statistics tell us that:
75 percent of cloud migration projects are over budget
38 percent of cloud migrations miss project deadlines
74 percent of organizations have to back out their applications from the cloud and bring them back on-prem
What started out as a plan to save money and increase efficiency is too often becoming an exercise in frustrated goals.
In fact, for the average company, poorly executed cloud migrations are costing them 14 percent more a year than they had planned.
As companies grapple with these challenges, they are also facing immense pressure from the competition, board, and investors. IT leaders must also contend with the rising cost of resources and security in the cloud.
A Lack of In House Expertise Hampers Cloud Implementation Success
According to a recent article in Infoworld, "the cloud skills shortage is killing enterprises that want to move to new technology quickly."
It is no small problem, with McKinsey stating that "today the average company staffs around 35 percent of its cloud needs in house."
That leaves a very significant 65 percent of the team coming from outside sources, which is translating into increased risk and extended project times.
To counterbalance this, IT teams can employ software solutions that provide the ability to baseline and automate as much of the cloud migration process as possible. This can help guarantee the customer experience while reducing dependency on external sources.
Using Network Performance Monitoring To Turn Chaos Into Order
While there are many steps organizations need to take in order to ensure the success of cloud migration projects, here are three key considerations where network performance monitoring (NPM) platforms can help:
1. Knowing What You Have Today – Creating a Baseline
Many cloud implementations fail for the simple reason that organizations don't accurately know what they are starting with.
A critical step to helping your organization achieve flexibility, scalability, and profitability in the cloud is creating a good baseline. Avoid this step and there will be nothing to compare against to know if a cloud migration has been successful and is capable of meeting critical project KPIs.
A comprehensive understanding of what applications will be moved to the cloud is needed. This includes details such as on-premises performance benchmarks.
Once applications have been migrated to the cloud, with the right technology and automation IT teams can easily monitor and take action on any KPIs that are trending in the wrong direction.
Both internal & external customers will have grown accustomed to the performance they have experienced with on-prem applications. Anything that negatively impacts that expectation can result in dissatisfaction and lost customers.
2. Monitoring The Entire Cloud Migration From Beginning to End
To avoid migration failures, IT teams need 100 percent visibility into what is happening throughout the entire migration process.
NPM platforms introduce enormous flexibility and visibility by allowing teams to deploy sensors anywhere in their hybrid IT network. This gives critical insights into the migration as it is taking place and once it's in production.
These performance monitoring tools also give teams the ability to identify the root cause of problems quickly, which can save significant time and money while helping maintain service-level agreements (SLAs).
Another key benefit of NPM solutions is that they can offer teams continuous monitoring, supplying both active & passive modes in one solution. This allows IT teams to identify & prevent problems from happening in the first place.
3. Secure Network Performance: Balancing Risk & Reward
When talking about cloud risk mitigation, enterprise teams can no longer solely focus on network & application performance.
A growing threat landscape created by migration to the cloud means prioritizing cybersecurity vulnerabilities and threats is more critical than ever.
According to Gartner, IT leaders must "increase alignment between network operations and security operations by coordinating NPM procurement decisions with security analytics solutions, including network detection and response tools".
Some of the numerous advantages of converged NetSecOps teams and tools include:
Faster resolution of security issues
Reduction of security risks
Faster resolution of user experience/network performance issues
Cost savings
Reduced architectural complexity
Conclusion
When it comes to cloud migration projects, risk mitigation is critical in order to maintain the health and credibility of the organization. IT teams want to be seen as leading the way with speed and agility in the cloud.
When cloud deployments fail, it can result in a major impact on the bottom line and reputation of the company. The ability to plan for the unknown is critical to cloud deployments: what you don't know and what you can't see can doom an implementation.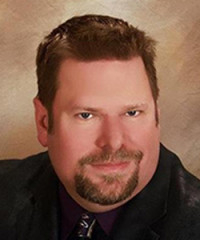 Latest posts by Michael Bacon
(see all)