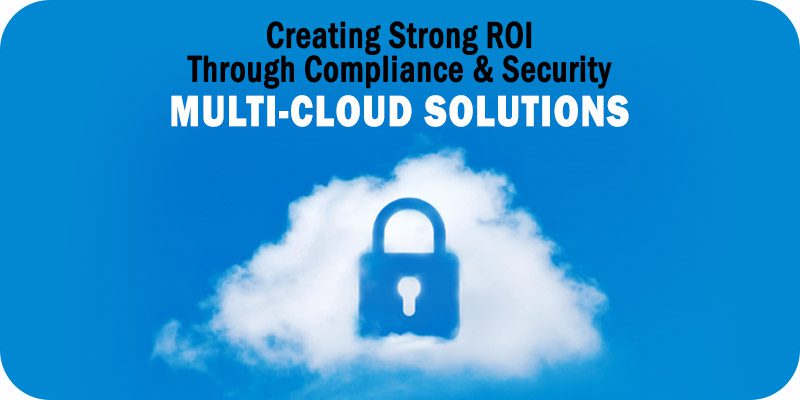 Solutions Review's Expert Insights Series is a collection of contributed articles written by industry experts in enterprise software categories. TJ Houske of OTAVA lays out strategetic steps to create strong ROI for multi-cloud solutions through compliance and security.
Today's corporations and service providers are decisively moving to a multi-cloud environment. The increasingly complex infrastructure landscape, and the need to create cost savings and business agility, are essentially leaving businesses no choice but to embrace the multi-cloud model, which leverages a mix of public, private, and hybrid cloud services. While the benefits of cloud solutions are evident, including the fact that some platforms actually add more security, a multi-cloud architecture also introduces new areas of exposure. From a compliance and security standpoint, the mixed environment can overwhelm organizations. Many services need to be secured, and a single misconfiguration in one service can result in a costly and damaging data breach.
According to the IBM Security and Ponemon Institute 2022 Cost of a Data Breach Report, the average cost of a breach for organizations with high levels of compliance failures is USD 5.57 million. It also found that 45 percent of breaches were cloud-based. Clearly, security and compliance must now be higher priorities than ever before. Without strong protection, investment in the multi-cloud solution is at risk.
Multi-Cloud Solutions are Paving the Way to Innovation
IT and business leaders understand that the cloud provides a fast track to IT infrastructure modernization. Put another way, it represents a superhighway for innovation. Businesses of all sizes, and across all industries can reap the benefits of multi-cloud solutions including lower total cost of ownership, greater data-driven intelligence, seamless scalability, cybersecurity, and more.
When it comes to budget, storing data in the cloud eliminates the need to pay upfront for physical hardware and services. Predictable subscription services fees without capital expenses means organizations can lower their overall costs and invest the savings in other areas that drive innovation. Take for example, a healthcare organization that moves its critical on premise infrastructure into the cloud. In doing so, the organization immediately saves enough on its capital expense budget to add much needed additional healthcare staff ready to serve patients.
With regard to gaining intelligence, the data that can be gathered in a single or multi-cloud environment makes it infinitely easier to analyze and gain actionable insights that would otherwise be unavailable. This level of data-driven analytics and intelligence is powerful as it can be directly applied to customer service and operational performance improvements.
Multi-cloud solutions also make scaling up and down to meet demand extremely simple and efficient. For example, if a financial services firm quickly expands its customer base, it can easily add new resources to its subscription plan without having to purchase additional hardware. Similarly, if an organization needs to reduce its capacity, it is able to adjust accordingly. The ability to scale creates optimum efficiency and performance.
And as we know, with the right infrastructure in place, cloud solutions, and services can actually improve data security. However, it is important to understand what's covered and what's not. This can be challenging even for the savviest IT pros. It takes time and resources to do it right and to make sure that compliance and security efforts are paying off.
Implementing Compliance and Security Measures that Create ROI
Although there are many factors that go into delivering strong ROI, for multi-cloud solutions, companies need to prioritize their compliance and security posture. The best place to start is by doing some homework and considering three main areas that will set organizations up for good results.
Perform a cloud assessment. Taking stock of the cloud environment helps to identify areas of vulnerability. This gives CFOs an understanding of whether workloads are in the right place, what their investment is covering specifically, and the costs associated with each. If possible, consider hiring an external independent firm to conduct the assessment to ensure all areas are examined.
Consider managed cloud services. Managed cloud and data protection services give organizations the peace of mind that they are staying abreast of security and compliance regulations while they drive greater business success and ROI. Working with a trusted partner means gaining an extended team of experts to rely on, so the focus can remain on advancing the strategic goals and objectives of the business.
Develop key metrics. Each company has unique metrics that it must report against to ensure industry compliance with regulatory requirements. At the same time, those metrics need to demonstrate ROI for the business. Depending on the industry, HIPAA-HITECH, HITRUST, and PCI mandates may be critical, or perhaps compliance with SOC 2, ISO 207001, and GDPR, is essential. Some service providers that deliver managed multi-cloud solutions or professional services businesses offer support to determine and create the right KPIs, metrics, and reports.
As the spotlight on multi-cloud has quickly taken center stage, it is important not to lose sight of compliance and security. While cloud solutions can inherently add some security to the environment, multi-cloud also opens up a much larger opportunity for attack. Understanding the implications and taking steps to ensure compliance across all clouds will help to create greater agility, faster time-to-market, improved operations, and more through a strong environment with clear and compelling ROI.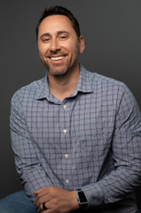 Latest posts by TJ Houske
(see all)