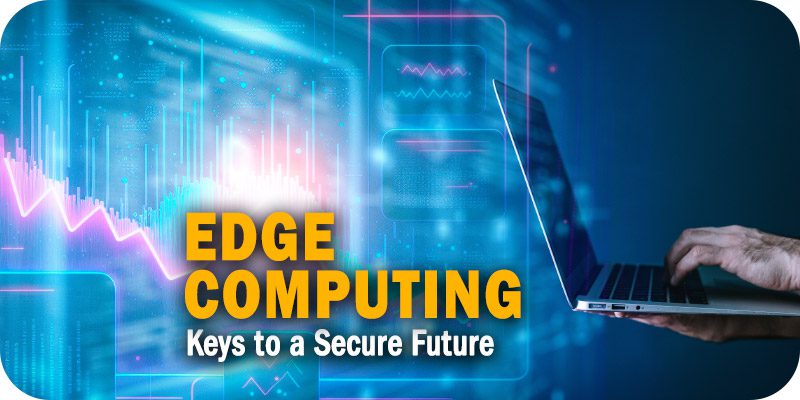 Solutions Review's Expert Insights Series is a collection of contributed articles written by industry experts in enterprise software categories. Theresa Lanowitz of AT&T Business discusses three keys enterprises shifting to edge computing should follow to secure the edge.
Technology has finally evolved to a place where IT and business are aligning as equal team members vs. adversaries. Edge computing provides an opportunity to move data closer to meeting business objectives by relying on endpoints for data collection. For IT, this constitutes a shift in cybersecurity that is both challenging and exciting.
According to a recent cybersecurity report, 57 percent of organizations are either in proof of concept mode, partial implementation, or full implementation with their edge use cases. With faster, more distributed computing, security is no longer confined to legacy models or ways of thinking – it is a critical component for delivering strong business differentiators. With this, securing the edge is one of the most significant efforts businesses can take to protect themselves, their assets, and their data in the face of increasing cyber-attacks.
Edge Computing: Three Keys to a Secure Future
---
Understanding the Shift to the Edge
Before diving into the keys to securing edge computing, let's outline the three characteristics that define the edge.
The edge:
Is a distributed model of management, intelligence, and networks,
Puts applications, workloads, and hosting closer to users and assets that are generating or consuming the data and may be on-premises or in the cloud,
Is software-defined.
Today's edge use cases are primarily driven by the Internet of Things (IoT). Examples include real-time fraud detection for financial services, real-time inventory management for automated warehousing, and real-time visual inspections for uses like manufacturing assembly lines, passport control at a border crossing, and available parking spaces. These use cases require connected systems from the network layer to application monitoring and management, requiring each component to be secure. For the successful implementation of edge uses cases and applications with security at the core, decades-old siloes across networking, IT, app development, and security must be shattered.
Implementing Reliable Threat Intelligence
Threat intelligence, the gathering of information about attacks on an organization from a variety of sources, is an essential component as companies adopt edge computing. Think of threat intelligence as the data that helps to inform the decisions in managing the risk an organization is willing to take. This data is valuable and beneficial beyond the team of cybersecurity professionals, as it helps to make your business more resilient and provides continuity in the event of a cyber incident.
For executives, threat intelligence is key to understanding business risk, communicating with stakeholders, and deploying assets to manage threats. For security practitioners, threat intelligence helps set priorities in managing threats, identifying vulnerabilities, and responding proactively. With edge computing expanding the use of IoT devices, relevant and curated threat intelligence feeds are necessary to combat specific industries or use cases. Organizations can create their own threat intelligence feeds or purchase a feed specific to their vertical market or geographic location. As solutions become more sophisticated, organizations implementing threat intelligence should demand more pertinent and personalized reporting.
The reporting should be more granular and refined information about the attack surface, delivered as tactical, strategic, and operational insight. Automating threat intelligence helps reduce human error, increases fidelity through pattern matching, and delivers faster results.
Going Beyond Basic Biometric Security
As edge computing expands, we expect the popularity of multi-factor authentication (MFA) to grow and include biometrics and biometric behaviors, like how you sign your name or your cadence in entering a numerical sequence. While the use of biometrics to authenticate identity is not new, advancements in digital twins, deepfakes, and purpose-built IoT devices mean there is a need to secure our physical identities. Deep fakes may spoof more than your identity.
Consider autonomous vehicles that have built-in MFA in key fobs. IoT devices are frequently 'set and forget' with a default password that may be as simple as '1234', making it easy for cyber adversaries to either guess or have knowledge of the default password. It makes sense that biometrics, MFA, and device authentication are utilized in new endpoints such as autonomous vehicles since there are no direct inputs into vehicle networks—however, without an added layer of security, an adversary can execute DDoS attacks or gain access to the network by moving laterally through an IoT device with a default password. With this, endpoint detection and response (EDR), managed detection and response (MDR), and extended detection and response (XDR) are becoming baseline requirements.
Protecting Against Attacks at the Cyber and Physical Level
An increasing number of connected computers are entering a space that was at one time reserved for non-connected devices– think internet-connected medical devices, internet-connected construction devices, and internet-connected transportation such as cars, planes, and ships. These previously physical-only devices connected to the internet now constitute convergence.
Anything connected to the internet must be secured, including newly converged physical devices that are now considered endpoints. It is of the utmost importance that these new styles of endpoints are protected from cyber-attacks and physical attacks. The time is now for businesses to implement more solutions focused on protecting the cyber and the physical. Due to increased protection on both fronts, new roles will also emerge in organizations focused on this new element of security.
Final Thoughts on Edge Computing
Securing edge computing involves working with a robust, qualified ecosystem of resources committed to safeguarding digital assets, building a resilient business, and driving operational efficiency of security budgets to deliver secure outcomes. With good planning, the future is bright for edge computing.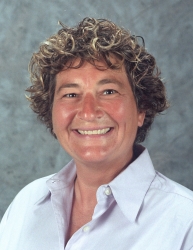 Latest posts by Theresa Lanowitz
(see all)