Fortifying Your Rugged Endpoints with UEM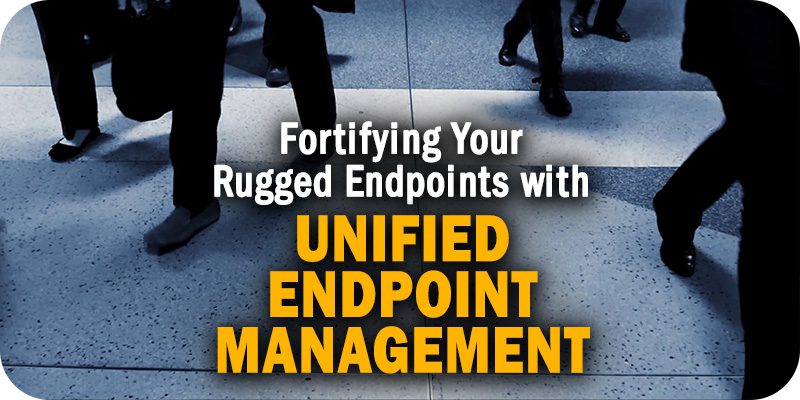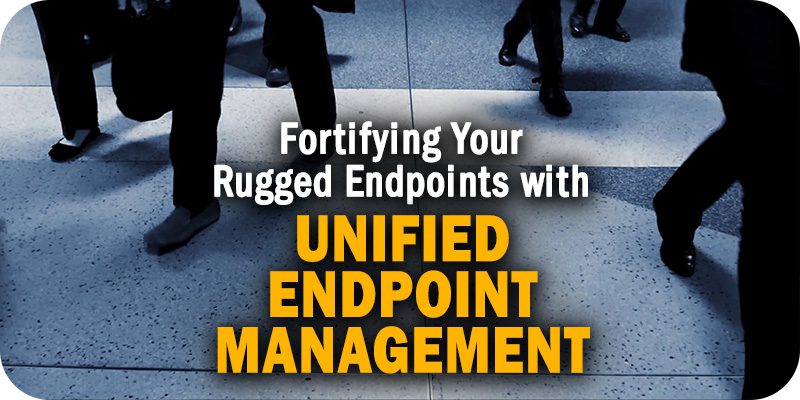 Solutions Review's Expert Insights Series is a collection of contributed articles written by industry experts in enterprise software categories. Apu Pavithran of Hexnode examines how UEM can be utilized to secure rugged endpoints and other IoT devices.
The story of rugged devices dates back three decades ago, when Husky Computers created one of the first industrial mobile computers. Despite its limited functionality, it pioneered the development of rugged devices. Today, with the augmentation in connectivity and the advancements in IoT, smart, rugged devices have emerged as a new generation of durable devices. These smart devices have expanded the rugged sector from its historical focus on mining and construction to various other sectors like logistics, healthcare, and the military due to their resilience against extreme conditions, dust, and dirt.
Owing to the unprecedented usage of rugged devices, the market is expected to grow by USD 16,905.6 million by 2030. However, these escalating figures pose a significant challenge when it comes to management. In traditional IT environments, device management was relatively straightforward. Devices were typically connected to a central server or network, allowing administrators to manage and monitor them remotely. However, in the rugged ecosystem, devices are often deployed in remote locations with limited connectivity. While this makes device management more complex and challenging, several game-changing technologies are emerging to address these challenges.
Fortifying Your Rugged Endpoints with UEM
Rugged endpoints are increasingly used in critical infrastructure sectors, with dash-mounted laptops and tablets used by transportation workers, police personnel, and the military. Nonetheless, despite the high-profile usage, the importance of securing the rugged ecosystem is often overlooked. Supply chain cybersecurity breaches have already affected 98 percent of organizations. The attack on Costa Rica in 2022 that resulted in the small Central American state declaring a national emergency is a perfect example of how negligence towards critical infrastructure sectors and their multiple endpoint fronts could lead to devastating after-effects.
Endpoints are typically the weakest link in the security chain, with around 70 percent of security breaches originating from endpoints. A compromised endpoint could give the attacker a solid foothold to creep further into the corporate environment. Fortunately, technological advancements have made it possible to bring device management to the rugged ecosystem. Rugged endpoint security must begin with having 360-degree visibility into the distributed architecture. A unified endpoint management (UEM) strategy enables IT admins to capture a clear image of the location and distribution of their rugged assets by portraying them on a single console. Once a virtual fence is defined using UEM's geolocating technique, security policies specific to the fence can be assigned. For instance, devices can be forced to kiosk mode when the vehicle is on the course, ensuring safe disposal of the merchandise. Moreover, technicians can leverage the remote access feature to monitor the digital health of devices in transit and troubleshoot issues quickly. By configuring security protocols like encryption, multi-factor authentication, and firewall, admins could secure devices that are physically out of their reach and remotely wipe corporate content if the situation demands.
Following Gartner's concept of the cybersecurity mesh that calls for the merging of interoperable technological solutions, organizations should be on a look out for rugged endpoint management solutions that have been integrating with enterprise applications and systems, such as Enterprise Resource Planning (ERP) or Warehouse Management System (WMS), to provide enhanced employee productivity and a seamless end-to-end workflow.
Unlocking the Benefits of Network Management
The traditional method of using firewalls and VPNs to access corporate resources securely has proven effective in protecting office networks. While firewalls filter the traffic that passes through your corporate network, VPNs establish a secure, encrypted connection to tunnel your data. They end up being a fairly good team, performing what they were designed to do. However, when employees access files from their phones or connect to a hotel Wi-Fi, these solutions aren't enough. Firewalls have a penchant for trusting every device and user logged into the corporate network; this model seems flawed regarding remote work. Moreover, every other legacy solution built on the castle and moat approach tends to label anything beyond the boundary as hostile, occasionally leading to performance bottlenecks. In addition, firewalls fail to prevent hackers from penetrating further once they have gained access through phishing. The current distribution of work calls for solutions that don't trust users or devices merely based on their predefined perimeters.
Concerns over cloud security have intensified as the cloud hosts thousands of assets and digital identities. In response, the US government issued a comprehensive plan to regulate the security practices of cloud providers, such as Amazon, Microsoft, Google, and Oracle. To ensure the security of data and its counterparts in the cloud, the government has mandated the implementation of a zero-trust architecture. In contrast to VPNs that instantly trust endpoints within predefined perimeters, Zero Trust Network Access (ZTNA) conducts regular authentication and authorization checks to prevent users from gaining unrestricted access to an organization's systems. In short, the basic tenet is that users shouldn't get carte blanche to move around within an organization's systems just because they have the right password. There ought to be additional ways of verifying that users are who they claim to be.
The concept of zero trust works in conjunction with micro-segmentation, where networks are divided into smaller zones down to a workload level. Segmenting the distributed network reduces and isolates the attack surface, bringing cloud management to a smaller scale. When micro-segmenting a network, businesses can dictate who and what can access each segment by applying least privilege access. This ensures that users and devices can access only the bare minimum network resources they need to accomplish their tasks. For instance, in the event of a hacker gaining access to a company's compromised email accounts, a least-privilege access approach restricts the hacker's access to specific applications and files that the user had permission to access, preventing them from jumping to more critical systems and servers.
Despite being a sound strategy, one potential drawback of ZTNA is that businesses may overinvest in the solution. It is imperative for organizations to sift through the hype and prioritize investing in techniques that align with their specific requirements. Moreover, one shouldn't place all their faith on ZTNA as it is simply a means to building a cyber secure architecture. ZTNA is no panacea and needs to be complimented by fellow network solutions like Secure Wall Gateway (SWG) and Firewall-as-a-service, thereby building a Secure Access Service Edge (SASE) ecosystem.
Way Forward
Ensuring security in an ever-changing threat landscape requires changes in the operational architecture of a workplace. Unfortunately, many non-enterprise sectors have been reluctant to use modern solutions on the grounds that they are too complicated or expensive. Cloud security and endpoint management should be acknowledged as healthy cyber attitudes. CISOs must outline their attack surface and establish a security program that caters to their particular scenario.
The future of rugged devices relies on the Internet of Things. By inculcating the capabilities of IoT and sensors, corporates can monitor and manage their assets in real-time, optimize their operations, and improve overall efficiency. Furthermore, data collected by these devices could be used as training data and later tap the potential of AI to detect intrusion in real-time. Rugged device management is a joint venture- while manufacturers ensure the device's survival amidst extremities, the digital security of the device lies in the hands of OEM vendors and its consumers.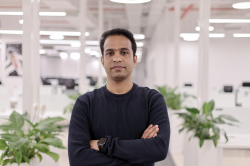 Latest posts by Apu Pavithran
(see all)