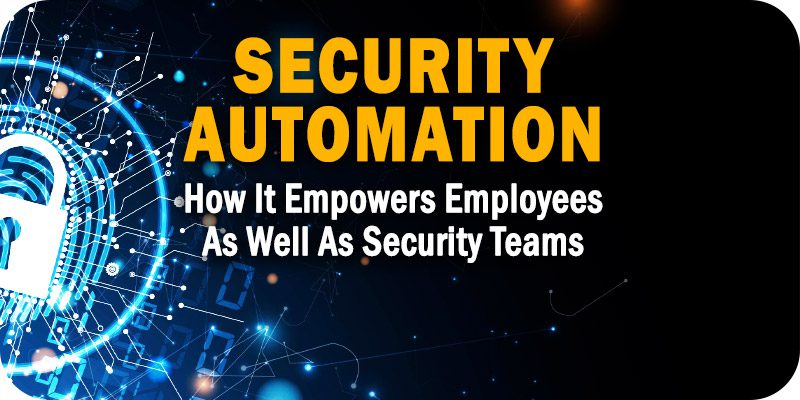 As part of Solutions Review's Premium Content Series—a collection of contributed columns written by industry experts in maturing software categories— Leonid Belkind of Torq lays out a streamlined response how security automation improves the lives of all employees, and not just the security teams that protect them.

There has been a lot written about how security automation helps cybersecurity teams. Typically, the focus is on how these platforms enable security professionals to make sense of and tame the myriad tools they've deployed that generate countless security events that need to be investigated. Security automation has emancipated them from information and alert overload as they seek to avoid burnout while protecting legacy systems, today's infrastructure, and emerging technologies– all at once.
How security automation transforms end-user experiences for the better isn't talked about nearly as often. Modern security automation platforms are beginning to deliver comprehensive self-service capabilities that empower end-users while further unburdening security staff from having to personally oversee and manage every single security-related request employees make.
For example, in the majority of today's organizations, employees are forbidden from making operating system or core software upgrades on their own or on a proactive basis. New versions of either can create serious security issues when deployed without the proper oversight. However, even when those upgrades have been fully approved, enabling employees to implement them has often been problematic. Now, consider the overhead that can be created by processes around such upgrades when a tangible part of the employee base is remote.
Security Automation for Everyone
Of course, organizations can choose to implement a separate deployment management layer to handle these upgrade activities. What many don't know, however, is that a modern security automation platform can democratize such processes by automatically validating end-users' identities and then enabling them to have temporary security clearances to engage in approved system updates. These same security automation platforms can also offer self-service credential retrieval for when users get locked out of their organizations' systems for everything from a forgotten or lapsed password to IP address concerns.
The way it works is by having the modern security automation platform integrate across the organization's communications and project management tools, anchored by workflows that ensure accurate verification and access controls. Imagine empowering information employees with the ability to request temporary permissions or perform operations directly from their favorite messaging tool, such as Microsoft Teams or Slack, via a responsive, flexible chatbot. Imagine the same chatbot democratizing security operations by proactively reaching out to users who perform sensitive or suspicious operations, asking them for confirmation and explanation.
Giving Security Teams an Edge
It's a significant evolution in the overall concept of security automation that's starting to take hold at organizations worldwide. They're realizing that emancipating security staff from software installation, updates, upgrades, computer restarts, administrative rights, and controls is a game changer. It enables them to keep their focus on critical infrastructure and oversight, secure in the knowledge that basic user maintenance and access are tightly controlled and managed by the security automation platform. All of this contributes dramatically to enabling the most optimal organizational security posture possible. A typical manual security approach cannot achieve a similar level of success. This democratization of security beyond only involving security staff is a critical evolution.
The net positive effect on overall risk management is truly valuable. Let's go deeper into resetting passwords, as an example. At a typical enterprise, this action is a legitimate operation the majority of the time. However, it can also serve as a gateway to an account takeover by malicious actors. Security automation can play a significantly positive role by automatically engaging employees for validation and confirmation of the requested action. Not only does this approach take away further burden and overhead from the Security Operations team. It also delivers an unparalleled level of clarity when distinguishing between desired and malicious actions, and ensures the escalation of undesired activities for immediate handling and remediation.
Empowered by Security Automation
From a macroeconomic climate perspective, this shift toward end-user empowerment also has benefits. More than ever, organizations are seeking to maximize their teams' existing resources and bandwidth, minimize additional spending, and avoid creating 24/7 global on-call cycles for basic employee access and update concerns. Security automation dramatically alleviates those issues.
Security automation is truly technology that makes organizations a more productive environment for end-users and security professionals alike. Now, a broader range of employees are able to take advantage of and play a key role in achieving an optimal cybersecurity posture. It underlines how security automation goes far beyond cutting expenses and enables organizations to become more efficient, flexible, resilient, and future-proof.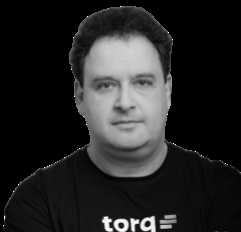 Latest posts by Leonid Belkind
(see all)