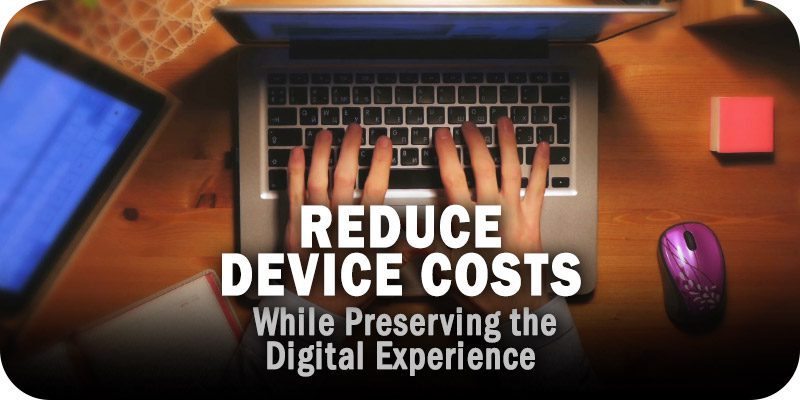 Solutions Review's Expert Insights Series is a collection of contributed articles written by industry experts in enterprise software categories. Jackson Connell of Riverbed strategizes how to reduce device costs while still preserving the digital experience for end-users.
IT managers are facing a costing conundrum: How do you cut spending when expenses for critical elements of your operation are rising sharply?
A Gartner study found that 73 percent of IT leaders are being asked to reduce spending or streamline costs amid an unsettled economic landscape. Nevertheless, spending on public cloud services is projected to increase by 21 percent in 2023. Meanwhile, supply chain disruptions and inflation have driven device costs up by 20 percent since 2021. The math, in this case, is unforgiving. Sure, the idea of doing more with less is a routine demand for IT leaders, but spending more while also spending less seems like an especially tough problem to solve. Simply cutting spending across the enterprise might bring an organization within budget, but it also can be self-defeating if it negatively affects employees' digital experiences and the ability to do their jobs effectively. That would hamper productivity, which would offset any savings generated by cost-cutting. Instead, organizations need to find ways to trim costs without diminishing the digital experience or undercutting productivity. They also must look to streamline cloud use and network bandwidth costs within an increasingly complex cloud-based environment.
Preserving the Digital Experience While Reducing Device Costs
---
A key step is to excise waste by lowering IT asset costs in areas such as employee devices, enterprise software, network operations, and the cloud. Here are a few examples of where IT leaders are finding savings.
4 Ways to Eliminate Unnecessary Spending
Smart Device Refresh. Enterprises typically refresh employee devices every few years based on the assumption that new devices will help employees maintain productivity and provide a positive digital experience. But the truth is that not all devices need to be replaced when the arbitrary refresh cycle comes around. Rather than letting a device's age determine when it needs to be refreshed, organizations should base that decision on the user experience and device performance, deploying monitoring tools to check on a device's health and how well it is performing for users. A digital experience management solution can give IT managers visibility into device performance and user experience. It can help determine if an IT asset actually needs to be replaced or whether it merely needs an upgrade. It also can identify if a device is working just fine, meeting all of the users' needs, and should be left alone. Understanding the state of a device, rather than just how old it is, can ensure that enterprises are helping employees work productively while avoiding unnecessary device spending based purely on date-based criteria.
Eliminate Spending on Unnecessary Licenses. Companies without clear insights into their digital experience often throw money away on software that subsequently sits idle. Flexera's 2023 State of ITAM Report shows that 38 percent of desktop software spending and 33 percent of software as a Service (SaaS) spending go to waste because of under-used licenses. In terms of dollars, the average company spends more than $130,000 a year on unused, underutilized, or duplicated SaaS licenses. Companies can find savings just by making sure that the software licenses they buy are properly put to use. Deploying network tools that can accurately identify applications and how they are being used across the network will help IT teams find and eliminate unnecessary application costs. Practical steps toward this goal include:

Renew licenses only for actively used applications— including desktop software, and SaaS by analyzing key usage metrics.
Automatically discover and track all enterprise applications and versions that are in use, whether locally or in the cloud.
Gain insight into shadow IT apps in order to manage software license spend and reduce risk.
Compare key usage metrics, such as the number of times used, total usage duration, and last time used, for all types of enterprise applications.
Reclaim unused and underused licenses to lower overall costs.

Reduce Bandwidth Requirements. Enterprise networks have become incredibly complex, which can make it extremely difficult to identify and eliminate potential bottlenecks that cause network congestion and drive up bandwidth requirements. Organizations also can use network flow monitoring to enable efficient capacity planning, which can dramatically reduce bandwidth requirements. It can also provide a comprehensive picture of communications patterns, including cloud traffic, across the network, allowing an enterprise to proactively identify trouble spots and prioritize traffic according to its importance.
Optimize Cloud Spend. As IaaS has become ubiquitous, many enterprises are seeing cloud costs spiral out of control. This is primarily due to a lack of insight into where exactly cloud traffic is going and how that is impacting spending. Cloud monitoring solutions can provide context to your cloud bill so you can strategically reduce costs without impacting performance. For example, simply identifying unnecessary round-trip traffic to the cloud can significantly reduce your cloud egress costs while maintaining all the benefits IaaS provides.
Cutting Spending Without Hurting Performance
IT teams are managing more complex environments than ever before as enterprises continue to expand into the cloud and workforces become increasingly remote and hybrid. Meanwhile, IT budgets are under siege, battered by inflation, supply chain troubles, rising device costs and increasing cloud spend. The growing presence of SaaS and hybrid cloud infrastructure has made it challenging to monitor IT asset performance and usage, which has led to bloated spending on software, network and cloud assets.
Even where IT spending overall will increase somewhat over the next year, it simply isn't keeping pace with inflation and the increased cost pressures facing enterprise IT teams. CIOs looking to cut costs without sacrificing the user experience that is essential to productivity must focus on making cuts where they will do little harm. They need to make sure that the devices used across the network are working optimally, which can help them avoid wasting money on new devices they don't need. Likewise, they can carefully reduce spending on underused software licenses, improve the efficiency of their networks, and eliminate wasteful cloud spending.
The savings realized by carefully reducing spending on underused software licenses, more effectively managing device refresh, and streamlining network flow can quickly add up. In one example, a smart refresh approach resulted in a $350,000 savings for a company. In another, a global bank realized $10 million in annual cost avoidance by identifying that 45 percent of the devices in their enterprise did not need to be replaced. With effective monitoring and focusing on unnecessary device spending, enterprises can manage to cut costs without hurting performance.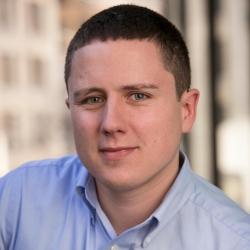 Latest posts by Jackson Connell
(see all)