Multi-Cloud Drives a New Era for NetOps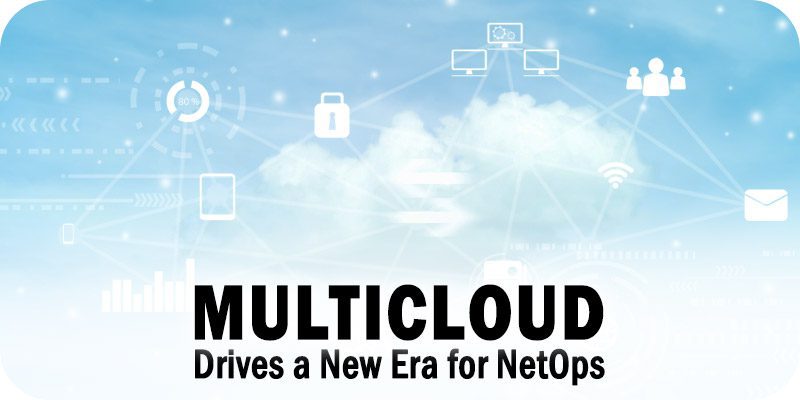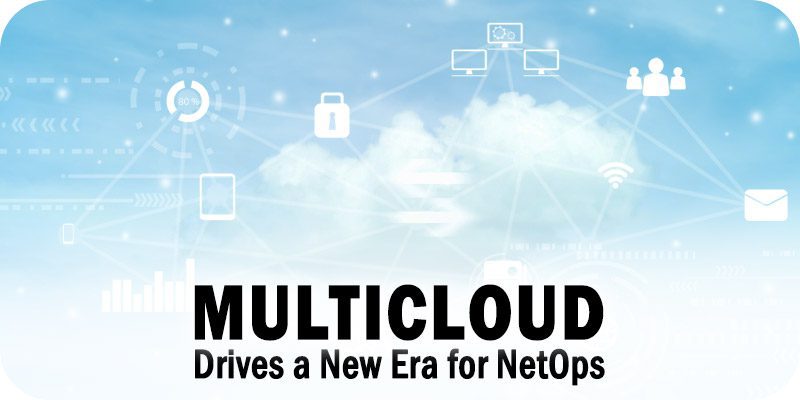 As part of Solutions Review's Premium Content Series—a collection of contributed columns written by industry experts in maturing software categories— R. Scott Raynovich of Futuriom says multi-cloud is forcing IT professionals' hand, and driving NetOps into a new era.

The multi-cloud and/or hybrid cloud operating model has emerged as the future paradigm to develop and deploy information technology (IT), software, and digital services. That has many implications for how IT infrastructure, including network management and monitoring functions, is managed and secured.
Sounds great, right? But the question you might have is – what does it mean for networking and network operations (NetOps)? The move to more automated digital services, multi-cloud, and hybrid cloud means that IT and network professionals will need better NetOps tools to retain control over security, compliance, and governance– they need to gain new levels of visibility into the way that network connections and applications behave. This will usher in a new era of hybrid cloud and network monitoring.
A New Era in NetOps
---
What's Changing?
Before we talk about how digital and IT professionals observe and manage this new cloud infrastructure, let's talk about what's changed. There are several long-term trends underway:
With the rise of public cloud and hybrid cloud, the number of connected applications, devices, and networks is exploding.
The rise of data analytics and Artificial Intelligence/Machine Learning (AI/ML) means that data is being generated and moved around more than ever before.
Trends such as remote work have changed worker connectivity and application patterns.
How do we know all of this is happening? Recent survey data collected by Futuriom indicates that 63 percent of a senior-level IT audience in the networking management arena (sample size of 103 director-level and above employees) said they were using two or three public clouds (defined as IaaS or PaaS), and 17 percent were using more than three– meaning that 80 percent of those surveyed were using multiple clouds.
Drilling down further into plans for cloud deployment, 66 percent of respondents said they are targeting hybrid deployment (a combination of on-prem and public cloud) vs. primarily public cloud (26 percent) and those that weren't sure (8 percent).
All of this means that the new infrastructure and networks must be built out to accommodate complex and changing network connections and data patterns. IT and NetOps teams will need a new set of tools and approaches to observe and monitor applications and data behavior.
This is leading demand for a new networking infrastructure that can connect many different platforms such as public cloud, data centers, and communications systems– a movement known as multi-cloud networking (MCN). This trend will likely accelerate as more multi-cloud and hybrid cloud implementations emerge.
Research from Futuriom shows that networking is a linchpin in delivering new digital services leveraging hybrid and multi-cloud architectures. For example, in a recent survey of 103 IT and network managers, 81 percent said a new generation of MCN tools would help them accelerate or simplify hybrid and multi-cloud arrangements.
Building an MCN or cloud networking model to connect disparate cloud infrastructure is an important goal to accomplish, but just connecting things won't be enough. The multi-cloud and hybrid infrastructure has many implications for the stakeholders: It's a vast and complicated infrastructure to manage and secure, no longer involving only NetOps but also security operations (SecOps) as well as applications teams. This will require a more robust set of monitoring and operational tools.
Why Visibility and Monitoring Will Be Key
The professionals dealing with these changes know that it's not trivial. In addition to the challenges of building out infrastructure to connect these many clouds, they know they will have to monitor and manage it– they need multi-cloud and hybrid cloud NetOps.
The famous management guru Peter Drucker once said, "You can't manage what you can't measure." Visibility and measurement will be the key to managing multi-cloud and hybrid cloud architectures. Network management and monitoring systems are fueled by data and telemetry. In the multi-cloud world, this data and telemetry need will only increase by orders of magnitude.
As more complex networking arrangements, including multi-cloud and hybrid cloud architectures, emerge, traditional network monitoring software won't cut it. These traditional monitoring tools are often limited in the network types they monitor, excluding the cloud, and they will be tied to islands of enterprise infrastructure without seeing the whole picture. This will drive new demand for network management and monitoring solutions that can adapt to hybrid cloud networks and MCN. These include:
Driving broad visibility into cloud applications' performance and usage.
Providing more rapid automation.
Helping network and IT managers observe and streamline security operations.
Helping IT and networking staff manage cloud costs and performance.
NetOps Will Leverage AI/ML
The hallmarks of cloud implementations are massive scale and automation. When hyper-scale and web-scale operators built out the first cloud systems, they knew the rapid changes in infrastructure needs required an approach to automation. The core building blocks of automation are monitoring, telemetry, and AI/ML. The new network management and monitoring solutions will need to ingest, analyze, and present data from many different sources using, such as cloud applications programming interfaces (API). Once this data is processed and analyzed with AI/ML, it can be used to build automation tools to respond to changing network conditions.
This will give rise to a new NetOps movement driven by AI/ML tools that can collect massive amounts of telemetry to drive automation into cloud environments. These platforms will need to be able to ingest data from any system – cloud, multi-cloud, or on-premises systems – use AI/ML to analyze, optimize, and produce real-time insights and actions. The key to managing this hybrid cloud environment will be the depth of visibility and understanding of as many systems as possible. Following Drucker's guidance, to manage the hybrid world, you'll have to measure and monitor as many applications and systems as possible. That monitoring and measurement will be used to drive automated NetOps and true visibility into hybrid cloud operations.