Solutions Review's Expert Insights Series is a collection of contributed articles written by industry experts in enterprise software categories. Morgan Stern of Itential rows through the gears of networking, as we swiftly shift from network automation to network orchestration.
As organizations begin to quantify the business and technical benefits network automation and orchestration bring to their operations – including improved productivity, cost reduction, and overall efficiency – demand for both will continue to rise. As it does, expect the focus to gradually shift toward orchestration as organizations drive for benefits they can only gain through orchestrating more of their business and technical processes. If we look back, the terms "automation" and "orchestration" have been around for years and are often used interchangeably. While the core fundamentals of those technologies haven't changed, some nuances have emerged over the past few years as more organizations adopt automation and orchestration tools and apply them to the multi-domain networks that are so prevalent in today's current environment.
First, Network automation has typically been defined as "the ability to perform automatic configuration, provisioning, management, and testing of network devices." Orchestration, conversely, has been defined as "focusing on the coordination of hardware and software components to activate a network service or application within a single domain." However, as organizations, teams, networks, and technologies have all evolved over time – and pockets of automation have emerged in increasingly complex enterprise networks – the way organizations think about managing networks has changed.
Managing Across Increasing Network Complexity
Today's enterprise networking landscape is more complex than ever, consisting of multiple domains distributed across networks. For example, you can have a data center network, multiple wireless networks, an SD-WAN network, and multiple cloud networks included within a single enterprise. And each of these different networks has become specialized, with its own architectures, technologies, and management methods, resulting in more tools, applications, and solutions needed to manage them. Thus, we have a multi-domain networking challenge.
What you often see as enterprises attempt to manage across multi-domain networks: pockets of network automation across the network as each enterprise team deploys various solutions and tools to manage each domain. So for enterprise networking teams, the question becomes, "how do you effectively automate across every network domain and eliminate pockets of automation?"
Cue the Orchestration Layer…
Network orchestration is the next step in the evolution of network management of complex networks. It will be a prevailing trend in 2023 as enterprises address the need to automate network operations across multiple domains. Network orchestration is more complex than automation because it coordinates numerous tasks, integrates multiple systems, makes real-time decisions based on a vast quantity of outputs, and adapts to ever-changing conditions. But the overall goal of orchestration is to provide a wide-ranging view of automation technologies across the enterprise, including low-code, RPA, AI, and legacy systems.
The orchestration layer is where all of that takes place. It's where the connections and instructions between the connector and those of multiple third-party applications are created. The orchestration layer also adds the ability to manage data formatting between separate services — where requests and responses need to be split, merged, or routed — eliminates repetitive tasks, and supports faster deployments in different cloud infrastructures.
The orchestration layer aims to optimize and streamline multiple frequent, repeatable processes, guaranteeing more efficient network management and faster, more accurate deployment of services. For example, enterprise network teams use orchestration to automate IT processes, including server provisioning, cloud orchestration, database management, application orchestration, and more. As they have learned the value of network automation, enterprises are also seeking to incorporate more service throughout layers of the stack to meet the standard that many refer to as "XaaS (everything-as-a-service)." The orchestration layer is where they'll tie all those automations together.
Getting There Requires Alignment
For enterprises to shift their priorities from automation to the orchestration layer, they must address both the technological and organizational challenges of implementing large-scale orchestrations. Orchestration only becomes possible by utilizing technologies that can provide connectivity between the existing pockets of automation and coordinate across different technology domains. Once the technology challenges are solved, business leaders will need to align on how they will expose their business processes to the orchestration layer securely and effectively. This may require a level of trust that can only be developed through education, testing, and validation of the orchestration system and workflows.
For most organizations, the benefits of orchestration will far outweigh the challenges above, as early adopters have seen dramatic reductions in process execution time (90 percent reduction is not uncommon) as well as significant improvements in productivity and efficiency. With numbers like that impacting enterprises, the words "automation" and "orchestration" will not be interchangeable for much longer.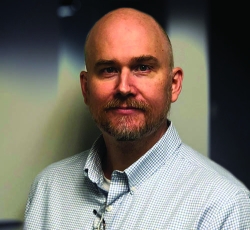 Latest posts by Morgan Stern
(see all)