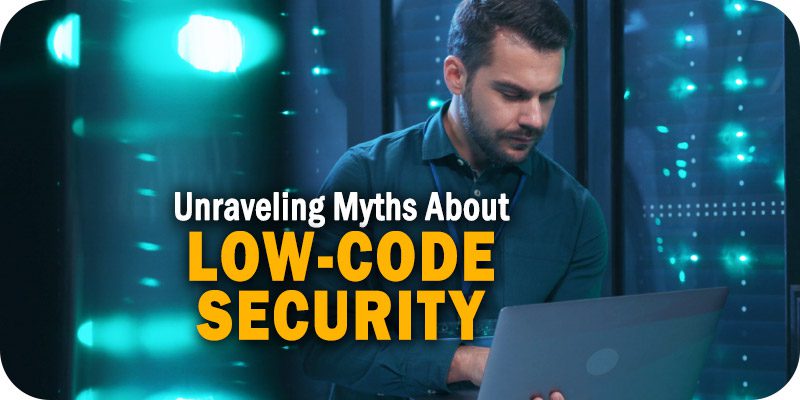 As part of Solutions Review's Premium Content Series—a collection of contributed columns written by industry experts in maturing software categories— Alessio Alionço of Pipefy debunks three common myths about low-code security, unravels the truth, and breaks down the benefits of low-code.

Amidst the current shortage of developers and IT talent, now is the time for companies to consider the adoption of low-code technology. Low-code software, which minimizes the amount of code needed to automate workflows, build apps, and other tasks, helps enable greater collaboration between business and IT teams and streamline developer operations.
However, low-code software is also one of the most commonly misunderstood technologies on the market. The reason is that low-code is seen as relatively new and a broad category of software with a wide range of uses. These two factors alone make it susceptible to several misconceptions, and the current deluge of marketing information about low-code software makes it even more challenging to separate fact from fiction. This is especially true when it comes to the security of low-code software.
Despite the range of benefits, low-code offers for both business and IT teams, three common low-code security myths are particularly troublesome and can become an obstacle to its adoption. Let's quickly take a look at each of these low-code security myths.
Low-Code Security: 3 Common Myths Unraveled
---
Low-Code Lacks Robust Security Features
A technology like low-code is designed to speed up development, democratize problem-solving, and give teams new ways to solve old problems. Compared to conventional development models, low-code may at first seem like it isn't as secure or controlled as other methods. Concerns about low-code security fall into two categories: access control and security features.
Low-code tools provide options for access control. In addition to industry-standard authentication parameters, low-code gives IT teams the power to determine and enforce individual user-level access and permissions. External users can also be granted limited access that allows them to submit requests or track ticket statuses without compromising data integrity or exposing sensitive information. Look for low-code options that include SSO and 2FA authentication options, as well as user management features that meet internal security requirements.
Low-code software is known for its ease of use, but that shouldn't imply that it's not secure. Many low-code options meet ISO 27001, SOC1, and SOC2 certification standards. Check with your vendors to ensure that they maintain industry-standard availability, and ask about how and where data is stored. For example, some low-code platforms offer uptime rates of 99.9 percent or higher and use 256-bit encryption to protect data that is stored securely according to industry standards. Also, check with potential vendors to ensure that they conduct regular pen testing and offer bug bounty programs.
Low-code Introduces Additional Risk
One of the most frequently overlooked benefits of low-code software is that it reduces risk. Low-code automation platforms help teams contain risk in two important ways. First, low-code automation makes it easy for teams to standardize their processes using a visual interface. Process standardization is essential because it simplifies security enforcement and increases the consistency and reliability of outputs. Second, low-code automation reduces the need for duplicate data entry and manual work, both of which are two primary sources of errors and data leaks.
Low-code Enables Shadow IT
The reason why business teams resort to shadow IT is that they need solutions faster than IT can provide them. This leads teams to figure out their own ways to solve issues, even if that means bypassing the IT team's protocols. Low-code software can replace shadow IT by giving business teams an IT-sanctioned toolkit to develop solutions independently. The low-code platform accomplishes some of the same goals as shadow IT but without the secrecy or variation that can lead to problems with oversight or risk mitigation. As a result, business teams can address issues more efficiently and securely while also protecting the IT team's bandwidth.
---
Truth: Low-code Makes More Time for Security
Low-code doesn't mean low security. Low-code software provides the same security features teams expect from any new system or app that's added to their tech stacks. It also helps teams reduce risk by making it easier to standardize processes and providing an alternative to shadow IT.
Another important way that low-code amplifies security is that it makes more time for it. Since the point of low-code is to conserve IT and developer resources, IT teams spend less time having to manually write code each time an app, workflow, or solution is needed. By adopting low-code technology, business teams become more agile, and IT teams have more time to monitor security, enforce governance and compliance requirements, and be attentive and proactive in their security strategy.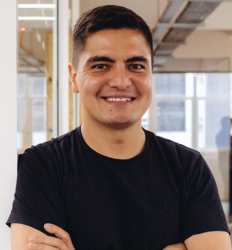 Latest posts by Alessio Alionço
(see all)