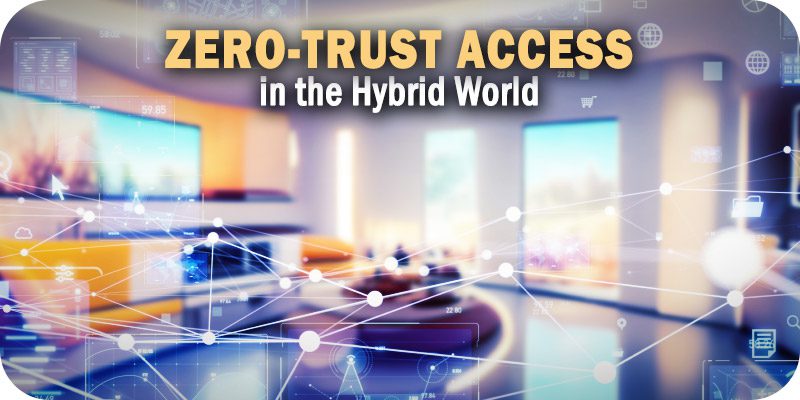 Solutions Review's Expert Insights Series is a collection of contributed articles written by industry experts in enterprise software categories. Almog Apirion of Cyolo examines the importance of adopting zero-trust access in the modern, hybrid work world.
The rise of hybrid and remote work and the need for unprecedented connectivity has presented enterprises with new opportunities, but it has also created challenges for IT and security teams. Today's reality is that hackers don't break in; they log in. As a result, security decision-makers now require new access control techniques that can safeguard critical systems from malicious actors. To keep a company's network secure, it is more critical than ever to implement perimeter-based cybersecurity methods based on a zero-trust strategy. Identity-based security, with an emphasis on zero trust, is becoming a priority for enterprises.
Let's take a close look at how implementing zero-trust security can protect businesses.
Malicious Actors Are Not Slowing Down
Traditional methods of security are proving to be inadequate. More devices are connected to the internet, and on-premise networks are being transitioned to cloud-based systems. There have been several high-profile data breaches in 2022, including those at LastPass and Uber, to name a few. Further, IBM reports that, on average, a data breach in the United States costs $9.44 million. This highlights the urgent need for businesses to take bold steps toward improving network security. Without robust cybersecurity systems, companies are at enormous risk of being targeted and successfully breached by cyber-criminals. When an attack takes place, enterprises are often unable to access their own network resources. This costly downtime allows for sensitive data to be stolen, which ultimately has severe consequences in terms of unbudgeted costs for restoration. Beyond that, it also jeopardizes the hard-earned trust between enterprises and their customers.
"Never Trust, Always Verify": The Modern Security Paradigm
The concept of "never trust, always verify" is the foundation for today's zero-trust strategies. No user or device should be presumed to be trustworthy. Instead, strong authentication, continuous authorization, and the principle of least privilege build a framework where identities are continually verified. In an ideal world, identifying abnormal behavior would notify the administrator, prompting a subsequent security audit and/or the loss of access privileges. The zero-trust security model has proven to be today's most effective tool for mitigating modern cyber threats. This is especially the case in a distributed workplace.
A robust zero-trust access model's purpose is to securely integrate on-premise, remote users, and their devices with the employer's applications, servers, and files, no matter where they are. It is an invaluable response to the reality that you really can't control the behavior of thousands of employees, let alone suppliers, third parties, and clients, via policies or outdated security methods. However, managing third-party users is often the first step in a zero-trust implementation plan. Enterprises can minimize the risk of a breach by implementing robust authorization and access restrictions for third parties, stopping them from gaining visibility into the corporate network while monitoring and assessing their actions.
Maintaining Complete Trust in a Remote Work Environment
Hybrid and remote work has blurred the line between personal and corporate spaces. Workers are often using personal devices and networks to access company data and apps running from SaaS platforms as well as from public and private clouds. This creates a security risk because the company cannot generally guarantee full protection in this working environment. Traditional access management tools like VPNs or endpoint management tools are no longer secure enough, and this is where zero-trust access gains a game-changing role for those remote users and their devices.
Externally and internally, zero-trust safeguards the network:
From the outside, zero-trust verifies users with multifactor authentication (MFA), which strengthens the system by adding an additional step in authenticating a user's identity before granting access to a network, application, or database. Users are not just verified by a basic password; they are authorized based on a range of variables such as one-time passwords (OTPs), tokens, a user's location, biometric data, etc., for verification. Simply put, if an attacker attempts to bypass these gatekeepers, they won't be able to access company data.
From inside the company, authentication and authorization are continuous requirements. Within the network, validation must accompany each time a user tries to access any assets from any device. Increasingly, micro-segmentation techniques prevent data and sensitive information from being exposed to hackers who have gained network access. In fact, neither end-users nor malicious actors can view the network they don't have access to. Attackers are ultimately denied network access, preventing breaches and other unauthorized use.
Zero-Trust Access: The Next Step in Securing Your Brand
You can teach your employees about security, and you should. But, in most cases, it is human behavior that puts companies at risk. By implementing a modern zero-trust solution and adopting robust authentication requirements, enterprises can achieve complete control and visibility across their entire IT infrastructure while safeguarding against advanced threats. The purpose of a secure zero-trust journey is to ensure a safe connection between on-prem and remote users with their devices as well as the company's apps, servers, computers, and data. And that's regardless of whether you are using a locally sourced network or cloud-based resources. The bottom line is that IT leaders who implement zero-trust security models will need to take many factors into consideration so that they can confidently connect all users to every application or service, without compromising their security controls.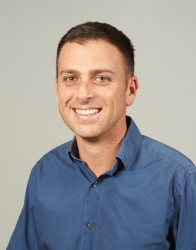 Latest posts by Almog Apirion
(see all)