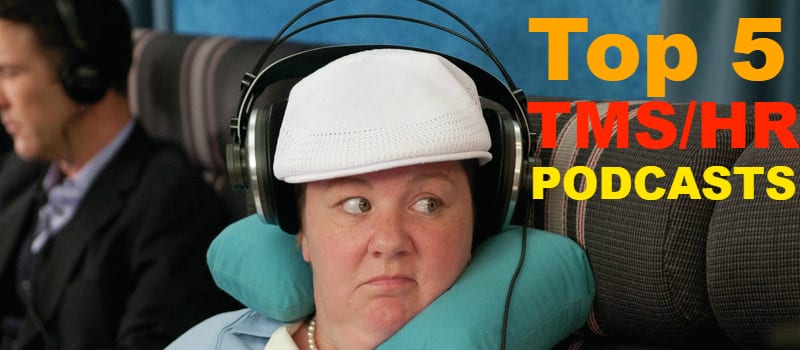 Have a pair of headphones handy? Have internet connection? Great. Whether you're looking to pass time on the commute or trying to ease the monotony of a tedious chore, these five podcasts are sure to help you keep up on the latest in talent management, acquisition, and other general HR skills. Take a look below!
If you've got time to spare, head over to Happy Hour HR. With over 200 episodes aired since 2009, this podcast provides excellent material, news, and best practices for those in human resources. Episodes typically air around two or three times a month, focusing on management, leadership, workforce technology, and more.
---
The CIPD, also known as the Chartered Institute of Personnel and Development, is a major European HR association with around 130,000 members. The organization puts out a monthly podcast covering everything HR related. The podcasts discuss everything from interviews, to talent management, and more, incorporating healthy amounts of original research. While this podcast is focused on UK human resources practices, it provides plenty of universal applications.
---
Brought to you by the Human Capital Institute, the Nine-to-Thrive podcast looks to bring you the best actionable insight. Topics  cover recruitment, workforce planning, people analytics, and more. With each podcast hosted by a different HR pro, you're sure to get a well rounded source of perspectives!
---
This one is pretty self-explanatory. This podcast gives you super-focused advice on the specialized needs of small businesses, covering onboarding processes, building employee engagement, and much more. With a once-a-month schedule, this podcast gives you the human resources education that every small business owner needs.
---
Brought to you by Lars Schmidt from Amplify Talent, The Best Part of My Job features tons of great interviews with HR professionals. While the guests may always be changing, one thing remains the same; the interviews always begin with the same question, "What's the best part of your job?". The show's guests include start-up founders, talent management heavy weights, and other HR pros.
Nathaniel Lewis is an editor at Solutions Review covering Mobile and Wireless enterprise technology.He has a degree in English from Saint Michael's College in Vermont and believes that the better we understand the technology of today, the more prepared we will be for the world of tomorrow.
Latest posts by Nathaniel Lewis (see all)