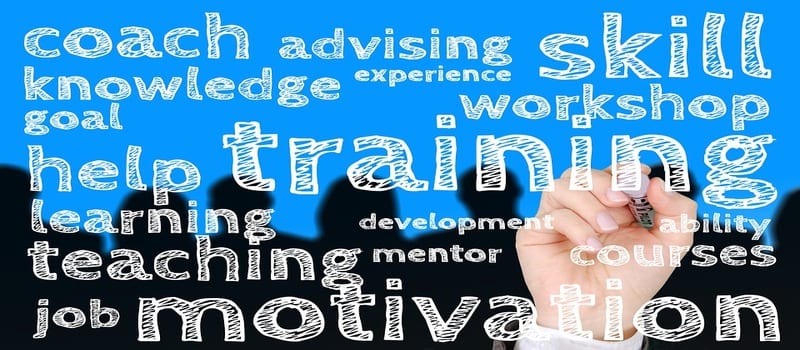 Learning how to retain and grow high-performing employees (top talent) is a key concern for both managers and Human Resources (HR) leaders. According to a recent study conducted by LinkedIn finds, the "new normal" for millennials is to jump from job to job at least four times in their first decade out of college. This is nearly double than the generation before them. 
With this in mind, it's important to consider any and all ways to keep and evolve your top talent. Sumtotal Systems, HR management software and services vendor, provides three key steps for leveraging proven talent management principles, practices, and technologies in order to retain top performers in their whitepaper titled, "The CEO's Guide to Top Performer Retention."
1. Provide Employees Career Advancement Opportunities
It's a proven fact that employees are more engaged and motivated when they are empowered with some level of control over their career paths. Unfortunately, a majority of organizations are missing out on opportunities to partner with their employees in creating career growth. Organizations should fix this by delivering personalized learning and development planning opportunities that empower employees and encourage them to take control over their own careers.
By bridging employee development and succession planning, employees can more easily develop themselves for future job roles. Those who are not ready for advancement may be assigned detailed development plans that can guide then to improve the skills required for new job positions. Overall, providing the proper tools to employees will allow managers and business leaders to take a more active role in reducing high performer leave while promoting growth and engagement.
2. Improve Employee Engagement
According to Sumtotal Systems, highly engaged employees are 2.5 times more likely to stay at work late if something needs to be done after the workday ends, are more than twice as likely to go out of their way to help someone at work, and more than three times as likely to do something good for the company that is outside of their required job responsibilities.
An engaged workforce impacts overall business performance and gives companies better financial performance, higher employee retention, increased customer satisfaction, and an overall higher productivity rate.
Performance feedback is just as important as employee engagement, and is actually a great way to keep employees engaged in their current roles. Setting performance goals and delivering feedback on goal attainment will engage your employees in their growth and inspire them to perform better.
A talent mobility strategy, for instance, enables business leaders to more effectively acquire, align, develop, engage and retain high performing and potential talent by implementing a consistent process for talent rotation.
3. Build Company Culture
Last but certainly not least, developing a performance-oriented culture that values high performance is a key step in retaining top talent. With a well-designed system for rewarding performance, employees will understand what they need to do in order to support company objectives and goals. The workforce then becomes more accountable and can see the impact of their contributions.
The key technology components to enable a performance-oriented culture are: performance and compensation management, learning and development, employee engagement software and incentive compensation, which are usually all included in an integrated Talent Management Suite (TMS).
---
Looking for more? Download our all new free buyers guide and check out the top Talent Management / HR software vendors, along with snippets of their highest ranking products and solutions, plus the top 5 questions and tips about the implementation and selection process!
And don't forget to follow us on Twitter, LinkedIn and Facebook for all the latest in Work Tech space!
Liz is an enterprise technology writer covering Enterprise Resource Planning (ERP), Business Process Management (BPM) and Talent Management Suites (TMS) at Solutions Review. She attended Massachusetts College of Liberal Arts, where she attained a Bachelor of Arts Degree in Journalism. You can reach her at equirk@solutionsreview.com
Latest posts by Elizabeth Quirk (see all)