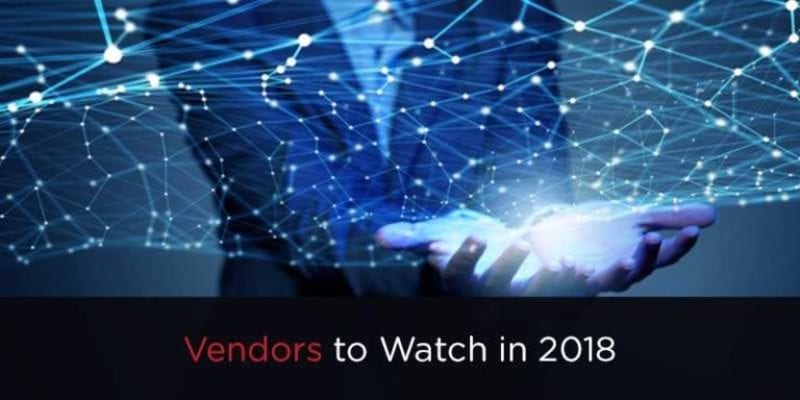 Business continuity management solutions are closely related to products in vertical markets, and help to ensure that organizations can deal with internal and external events that would otherwise cause business downtime. Business continuity involves practices, approaches, and planning. However, solution providers also provide services that support organizational preparedness, such as identifying threats, designing frameworks, and implementing plans to measure effectiveness. The business continuity marketplace is rapidly evolving in response to the growing threat of hacks, attacks, and data breaches.
In that spirit, we've turned our gaze to the future of business continuity management. Whether its inclusion in a recent analyst report, the release of an innovative new tool, or a bump in venture funding, these are the providers that have earned watch list status for the year ahead.
1. Arcserve
Arcserve offers business continuity technologies inside its Arcserve Unified Data Protection product. Organizations can combine the UDP Appliance with Arcserve Cloud to centralize management for data centers and remote offices, and protect both physical and virtual servers. Arcserve provides support for the public and private clouds, including its own proprietary cloud. Offsite disaster recovery and disaster recovery training is also included. Arcserve is based in Islandia New York.
2. Axcient
Axcient consolidates business continuity and disaster recovery workloads in the cloud. Their product allows organizations to create on-demand mirrors of entire work locations in the Axcient Cloud. Built-in workflow automation and orchestration ensures the failover of applications and entire data centers in a short period of time. Axcient also provides the ability to test software patches, upgrades, or applications with an on-demand sandbox environment before rolling them into production.
Continuity Logic supports a broad spectrum of business continuity management planning, from plan creation to yearly BIA. Their product allows end-users the ability to include all critical processes, suppliers, applications, and key assets in a single pane of glass. Users can also create templates or use Continuity Logi's library without coding. The solution provides unlimited number and types of dependencies that can be captured in real-time, and users gain visibility into gaps and IT via dashboards and reports.
4. StorageCraft
StorageCraft provides functionality in the business continuity realm for IT-related issues. Organizations can utilize quick recovery strategies of VirtualBoot and HeadStart Restore to enable a business recovery when an IT disaster occurs. StorageCraft also offers an expansive portfolio of traditional backup and disaster recovery solutions. The company was founded in 2003 and is based in Draper, Utah. StorageCraft has raised $187 million in venture capital, with its most recent injection coming in January of 2016.
Strategic BCP's ResilienceONE software allows for continued operation without normal facilities, personnel, or infrastructure. The vendor's patented Business Recovery Plan offers for main components for dealing with disaster scenarios – IT run books, recovery playbooks, minimal operational configuration, and a notification call tree. The product provides users the ability to record procedures and resources for asset restoration, and link across teams. The company was founded in 2004.