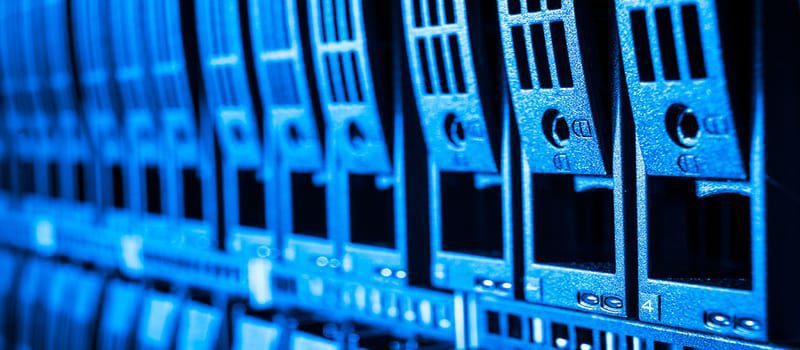 Storage, backup and Data Protection solution providers are popping up all over the place as a result of the growing needs of data-driven organizations who are looking to secure and manage exploding volumes of data. These vendors offer traditional hardware appliances, disk, flash storage, and even cloud variants to help their customers attain their goals. A recent TechTarget posting lists 12 data storage startups to watch in 2016. Here are the 6 solution providers from that list that we find the most interesting, with provider descriptions attached:
The ClearSky Data Global Storage Network delivers data when and where it's needed, simplifying enterprise storage by providing an SLA-based managed service across the global network. The company's Smart Tiered Caching is optimized throughout the data lifecycle and continually categorizes data and places it in the right cache layer based on evolving usage requirements and customer policies. The solution also offers on-demand scalability, workload mobility and cloud mobility.
The Cohesity Data Platform consolidates data protection, management, and web-scale storage onto a unified platform. Cohesity's native data protection software enables businesses to easily protect data for their VMware environments without any capacity-based licenses, dramatically reducing cost and complexity for businesses. The Cohesity Protection software, which is part of the Cohesity OASIS (Open Architecture for Scalable, Intelligent Storage), is an end-to-end data protection solution for virtual infrastructure with complete VMware vCenter integration.
The FormationOne dynamic storage platform is a software-defined, enterprise storage solution that delivers the scale, simplicity, and agility of the public cloud with the control and security of your enterprise data center. By deploying FormationOne, you can transform industry standard, commodity hardware into the most advanced storage solution to tackle your most difficult data center applications.
The Hedvig Distributed Storage Platform is a highly scalable software-based solution designed to transform how you deliver storage to your enterprise. Harnessing the power of distributed systems, the simplicity of cloud, and a complete set of enterprise capabilities, Hedvig lets you tailor a modern, high-performance, elastic storage system built with low-cost commodity hardware to support any application, hypervisor, container, or cloud.
InfiniBox high-performance enterprise storage eliminates performance, availability and scalability issues to accelerate critical business applications. Based upon a fully abstracted set of software-driven storage functions layered on top of industry standard hardware, INFINIDAT delivers a fast, highly available, and easy-to-deploy storage system. InfiniBox delivers ultra-high performance, throughput, and extremely low latency — all without compromising on high availability and with complete data protection.
The Primary Data DataSphere platform virtualizes data across a global dataspace so that management spans both on-premise storage tiers, as well as public and private clouds. This enables enterprises to create holistic policies that address active data, archiving, and Disaster Recovery, whether data is hosted in onsite storage or off-site cloud storage. Intelligent DataSphere data management capabilities offer snapshot-based data protection that includes seamless cloud archival of snapshots and stale data. This enables enterprises to maintain data protection with a single solution that reduces total cost of ownership by eliminating the need to purchase and manage separate archive, data migration and DR solutions.
For TechTarget's top 12 storage startups to watch in 2016, click here.