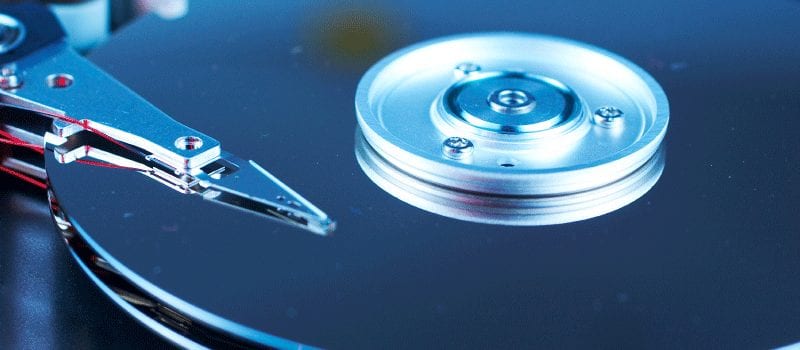 Acronis released a new platform, Backup 12.5, which the vendor says offers "unmatched reliability, scalability, and speed; unified touch-friendly management console radically reduces the effort to back up, manage, and restore data; and delivers the industry's first automated data protection from ransomware."
The hybrid data protection and storage provider's new platform is a fit for any size infrastructure and comes in two editions: Standard and Advanced. Clients can begin with the Acronis Backup 12.5 Standard edition and scale to Acronis Backup 12.5 Advanced as they grow; it just requires a change in the license key.
According to the vendor, this tool is cost-effective as the price is 30 percent lower than competitors. Plus, its reliability was confirmed by more than 50,000 users who implemented the Acronis Backup 12 Standard released in July of last year, Acronis reported.
Updates in Acronis Backup 12.5 Advanced Edition
The platform was built on top of the hybrid cloud architecture of Acronis Backup 12. The vendor says this new advanced functionality creates a feature-rich tool that supports more than 20 platforms. Additional updates include the following, provided by Acronis:
Unified web interface for the entire infrastructure
Admin roles and delegations for distributed infrastructures
Support for six hypervisors to provide migration platform options
Bare-metal recovery automation and remote boot media control to reduce RTO of remote site recovery
SAN storage snapshots to reduce hypervisor resource utilization
Oracle backup and granular recovery
Advanced tape support for increased granularity and simplified management
Advanced reporting for detailed insights and corporate compliance
Disaster recovery capability for emergency data recovery locally and in the cloud
Backup validation process ensures recoverability
Acronis Notary™ to ensure the authenticity of data
"The new release is transformative for IT," said Jason Buffington, senior analyst at Enterprise Strategy Group, an IT research service. "Acronis Backup 12.5 Advanced is the world's first enterprise-grade data protection solution with a consumer-grade user interface. It makes the complex job of data protection easy for any IT administrator or business owner. One computer or a thousand, physical or virtual, on-premises or cloud — this robust solution is the newest achievement of Acronis' proven engineering excellence and it works equally well with organizations of all sizes."
New in both Standard and Advanced editions
Both the standard and advanced editions saw more than 170 updates. Acronis provided the following highlights from those upgrades:
Customizable dashboards for quick insights into the backup infrastructure
Acronis Active Protection™ to stop ransomware attacks
Acronis Instant Restore™ for 15-second RTOs
Acronis vmFlashback™ for quick incremental recovery of virtual machines
"The Acronis Backup 12.5 interface is useful to newcomers — very user friendly — while offering a good range of configuration options. The web-based feature would be a great way to keep multiple managers in the loop as they can make their own reports. This looks like a great implementation for small businesses that have been burned by ransomware in the past, and don't want to be hassled with keeping track of workstation backups — just set it and forget it," said Patrick Savary, system engineer of Abacus Computers, Inc.
More than 500 engineers participated in the development of Acronis Backup 12.5 Standard and Advanced editions. Therefore, the providers added private and public cloud support for backing up and migrating workloads along with cloud storage.
Acronis reported that this release "delivers the industry's first and only data protection against ransomware with automated restoration of damaged data."
Plus, it introduces new technology to the market that allows users to verify backup integrity before restoring anything.
Serguei Beloussov, co-founder and CEO of Acronis, said: "Today's reality is more end-point devices, hybrid infrastructure, and an ever-growing cornucopia of threats. Businesses and enterprises globally are adapting to the cloud and trying to make sense of this ever-changing digital landscape. Acronis brings peace of mind by providing innovative data protection technology that is reliable, safe, fast, easy, and complete. Acronis Backup 12.5 is the only answer to all modern-day data protection needs."