An Expert Disaster Recovery Plan Checklist Template for 2023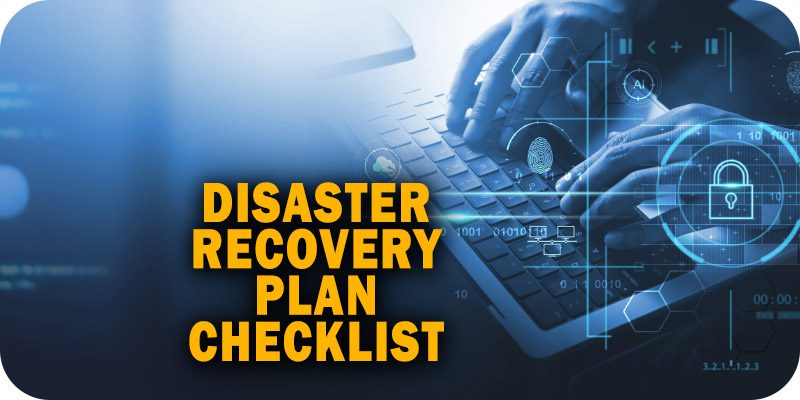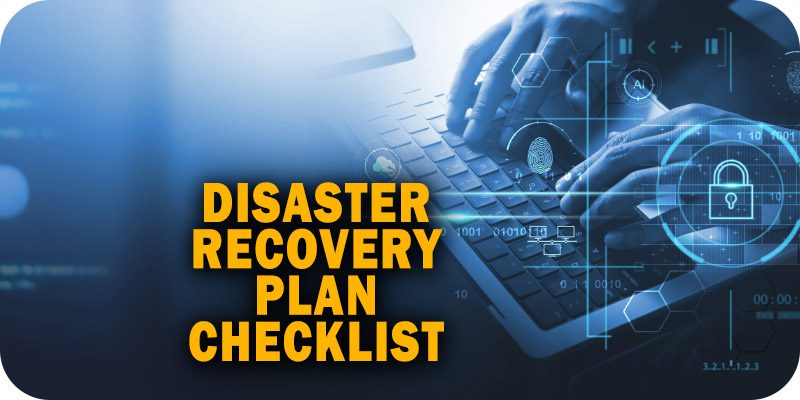 Solutions Review's Expert Insights Series is a collection of contributed articles written by industry experts in enterprise software categories. In this feature, Barracuda's SVP of Data Protection Tim Jefferson offers a disaster recovery plan checklist as an essential resource to consider this year.
The impact of data loss or corruption from hardware failure, human error, hacking or malware can devastate the day-to-day operations of businesses. That's why it is imperative to have a plan for data backup and restoration of digital information. In a worst case scenario — and a best case scenario for that matter — organizations can rely on their backed up data and disaster recovery solution to get back to business as usual, with minimal losses. However, many organizations don't understand the most critical components of a disaster recovery plan, nor do they know how to create one for themselves.
A successful solution simplifies business continuity and disaster recovery operations by providing customers with flexible options for data replication and data recovery, reducing costs and the risk for data loss.
Disaster Recovery Explained
Disaster Recovery (DR) allows an organization to enact a plan designed to maintain or quickly resume business-critical functions following a disaster. It is a set of policies, tools and procedures that enable the recovery or continuation of vital technology infrastructure and systems following a natural or human-induced disaster.
Because the impact from such a disaster can significantly impact a business, data backup and restoration is a basic requirement of any business that uses a computer. The plan, in and of itself, is business-critical. Having a disaster recovery plan (DRP) in place ensures that a hardware failure doesn't interrupt service or cause data loss; it eliminates any single point of failure within an IT infrastructure.
DRPs give organizations peace of mind and allow for an organized and controlled recovery of company data — ensuring security and proper return of service with minimal issues. The plan is a true test of the quality of life and success a business can have when challenged by unforeseen consequences.
Disaster Recovery Plan Checklist
---
Disaster Recovery Planning
Planning is essential. Need I say it again? It is mission-critical and requires a smart and thoughtful approach. Following major guidelines when designing a DRP will help to ensure comprehensive protection against loss. Disaster recovery plans should include a strategy to:
Inventory hardware — hardware is the base point through which all other failures will occur
Backup and catalog program software necessary to the business — software or hardware needed to fix any known problems should also be backed up
Include the DRP in the business continuity plan — this guarantees exposure and absorption by all levels of the business
Test the plan —make sure the DRP actually works in the event of a disaster
Build recovery strategies — anticipate the loss of one or more of the critical system components
Contact the Disaster Recovery team and other key personnel
Repair hardware and locate necessary components
Address possible financial and legal issues as a result of a disaster
Disaster Recovery Service Levels
While having a plan in place is vital, the location of said backup data is also important. Distance is a key element of a disaster recovery site, and is broken down in tiers:
Tier 0 – No off-site data. Recovery is only possible using on-site systems.
Tier 1 – Physical backup with a cold site. Data is transported to an off-site facility that does not have the necessary hardware installed.
Tier 2 – Physical backup with a hot site. Data is transported to an off-site facility that has the necessary hardware installed to support key systems of the primary site.
Tier 3 – Electronic vaulting. Data is electronically transmitted to a hot site.
Tier 4 – Point-in-time copies/active secondary site. Vital data is copied across the primary and secondary sites, each site backing up the other. Disk is often used in this tier.
Tier 5- Two-site commit/transaction integrity. Data is continuously transmitted across sites.
Tier 6 – Minimal to zero data loss. Recovery is instantaneous, often involving disk mirroring or replication.
Tier 7 – Includes automation, and represents the highest level of availability in disaster recovery scenarios.
As imagined, the higher the tier, the higher the cost.
Disaster Recovery as a Service
More and more organizations are turning to services to handle their disaster recovery efforts. Disaster Recovery as a Service (DRaaS) has made DR easier and cheaper; the handoff is that organizations that use such services are more effectively prepared without spending outside of their scope.
The benefits of DRaaS include lower costs, easier deployment, a higher ease of regular testing, and increased flexibility, as companies can sign up for only the services they need. In these cases, DR tests can be completed by simply spinning up temporary instances.
Restoring data can be as simple as pulling down the data via the internet from the customer's site to a replacement appliance. Or, backup data can be pulled from a backup appliance that was acting as a replication target to a replacement appliance. In some instances, backed up data is pre-loaded onto a replacement appliance (from the data center) and shipped to the customer.
You've Got options
While the impact of disasters, natural or human, can be devastating for a business, it doesn't have to be. There are plenty of flexible options out there for data recovery that ensure business continuity. With that said, it comes down to the plan.Creating an effective and smart DRP helps organizations minimize the very real threat of economic loss, disruption to operations and diminished brand credibility when faced with an unforeseen disaster.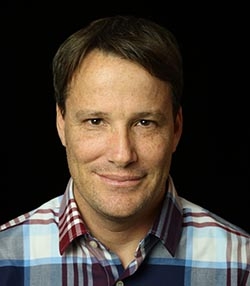 Latest posts by Tim Jefferson
(see all)