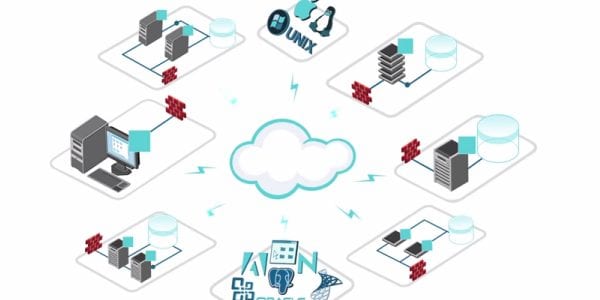 Asigra Cloud Backup is an enterprise-class backup and recovery software solution that provides a single, integrated approach to data protection. Its range of tools and capabilities ensure you can securely protect more data while using less network and storage resources, without having to deploy multiple point solutions.
Asigra is software purpose-built for cloud computing environments and designed to offer backup efficiencies by allowing enterprises to capture less, ingest less and store less data, reducing the amount of backup assets you buy, manage and maintain.
Designed for efficient performance and compatibility with public, private and hybrid cloud architectures, the Asigra Cloud Backup solution is equipped with, agentless software architecture for easier deployment and management, global deduplication and data compression technology, NIST FIPS 140-2 certified security, including AES 256 encryption and autonomic healing and validation restore capabilities.
Key Features:
Single Integrated Platform– Asigra's single integrated platform covers against all data-loss scenarios in your environment. Whether you need to protect data on endpoint devices such as desktops, laptops, tablets and smartphones, or protect critical servers and enterprise applications in physical and virtual environments.
Flexible Data Protection Options– Asigra Cloud Backup offers flexibility in how you protect data—file-based or image-based, physical or virtual environments, from servers to smartphones and across all hardware and software platforms.
Encryption that secures data in- flight and at at-rest- Asigra's data encryption modules are FIPS 140-2 certified by the US National Institute of Standards and Technology. Data is encrypted at the source before it leaves the company LAN, so you can be sure that all your data is secure as it travels over public networks and while it is stored in backup repositories.
Storage and Network Resource Efficiency– Asigra's global deduplication and data compression technologies minimize the amount of data that is sent over the network and ensure that it is efficiently stored, making it easier and more cost-effective for you to protect all the data in your environment.
Bottom Line:
Asigra Cloud Backup is a solid agentless solution for physical and virtual environments. Asigra has also been in partnerships with Cisco and NetApp which have developed a new licensing scheme called Asigra Recovery License Model that prices based on the amount of data that is actually recovered. Even though Asigra offers cloud backup, they do not have their own cloud service to offer so you will need to seek cloud storage elsewhere.