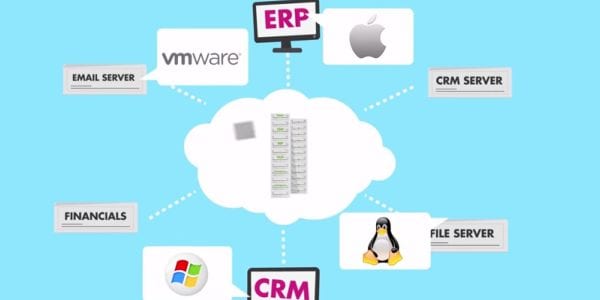 Axcient's Backup and Disaster Recovery solution creates a fully-deduplicated mirror the business locally and in the cloud so that it can easily be accessed and recover files, folders, applications, servers and even the entire office with one click.
Axcient's backup and disaster recovery solution offers granular recovery options, system snapshots, bare metal restores and full virtualization. Axcient protects physical and virtual environments with one backup and disaster recovery solution; Windows, Mac, Linux, VMWare, Hyper-V and XenServer.
Meet Recovery Point bjectives and Recovery Time Objectives with Axcient's backup and disaster recovery solution. All recovery points are full recovery points and can be quickly accessed, searched or restored from.
Key Features:
Local and Cloud Based Recovery– Recover MS Exchange server, files, folders, databases and objects with full comprehensive text search within email attachments.
Reverse Incremental Technology– The lastes backup is always compiled of previous backups, that way if one is accedentally damages or deleted it does not affect the latest backup. This also frees up time because you don't need to wait for the largest image to reassemble.
Off Site Storage– Axcient stores your data in an SSAE 16 certifies data warehouse. This warehouse uses secure technologies and procedures to make sure that all data is safe and secure.
Agentless Solution– Axcient is an agentless solution that requires installation on the destination server and does not require a reboot after installation. Axcient uses VSS to backup in-use files like Exchange or SQL.
Application Continuity– If a server crashes or an outage leaves the office unavailable, you can continue working by using Axcient's local and cloud recovery functionality.
Bottom Line:
Axcient Backup and Disaster Recovery was founded in 2007 and continues to grow. It works better with smaller to midmarket businesses. Axcient also allows you to backup and recover Mac laptops and desktops by simply entering the device's IP address into the Axcient software. Axcient has received favorable reviews despite being so young.