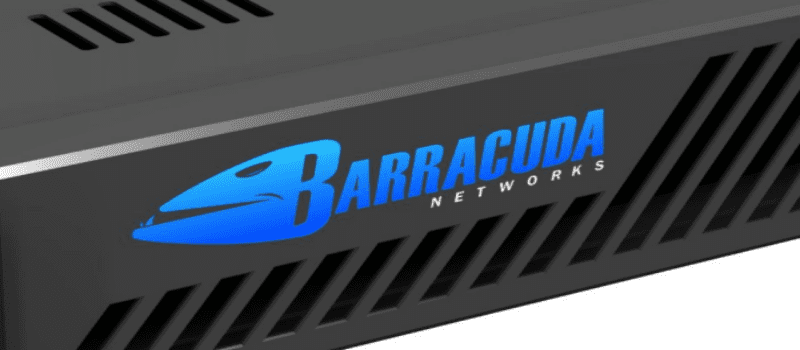 Barracuda Networks just unveiled a new feature; clients using Barracuda Backup can now replicate data securely to the Amazon Web Services cloud (AWS). The data set to be replicated can be on-prem or on a virtual backup appliance, according to the release.
Barracuda Backup is an integrated end-to-end solution that gives clients the ability to replicate their own AWS Simple Storage Service (S3) bucket, which lets them choose where their data will live while also giving them control over their replicated backup data, the release said.
The company says the feature allows clients more flexibility as they can choose where they want to replicate their data, which in turn allows them to harness protection from potential disasters including threats like ransomware.
"An effective data protection strategy involves replicating data offsite to protect against local disasters and data loss, yet many organizations do not have the resources for a second data center at a remote site, and need a simple, cost-effective solution to replicate backups," the release said. "Customers, and the resellers and service providers they are working with, are increasingly turning to the cloud as a solution. According to a new Barracuda global research report, 'Unlocking the Benefits of Public Cloud,' the majority of organizations surveyed said they use public cloud for storage (83%), followed by data recovery (62%)."
Vice President of Product Management and Data Protection at Barracuda Networks Alon Yaffe told Solutions Review that Barracuda clients are getting an additional choice of "cloud destination" with this new feature.
"They can choose whether they want their data replicated in their own network, our cloud or their own storage in AWS," Yaffe explained.
He went on to say that the vendor doesn't lock clients into any particular replication architecture, they can choose based on their data replication requirements.
Users do not have to deploy compute resources in AWS to enable replication and they don't have to know the AWS infrastructure inside and out in order to install and configure the replication and restore features. They simply need to have a loose understanding of the AWS infrastructure to set up replication.
The vendor is an AWS Advanced Technology Partner and provides firewall solutions in AWS.
"We've seen many customers who are heavily invested in AWS, and this announcement opens up a new market segment for VARs. Barracuda is a trusted Partner with strategic vision and strong investments in public cloud," said Allan Hurst, director of project management at KIS IT Solutions & Services, a Barracuda Partner. "We look forward to extending the latest Barracuda Backup updates to our mutual customer base to offer them additional flexibility and choice for data replication."
Barracuda Backup replication to AWS is available right now in North America and should be available across the globe in the next few months. And additional changes may be on the way, according to Yaffe.
"This is the first time we are adding public cloud capabilities and that is a foundation we will continue to build on," he said.
Click here for more information. 

Ashley is an editor/writer for Solutions Review and sister site Techfresca.com. She has been honing her skills as a multimedia content creator for the last decade, including working in live television for a top 10 market station.

Latest posts by Ashley Troutman (see all)