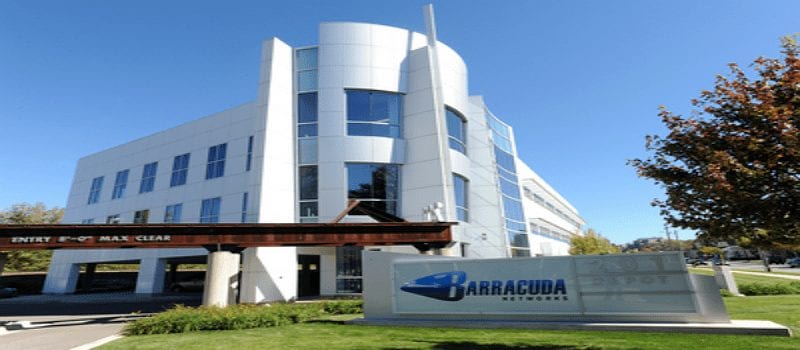 This week, at AWS re:Invent, Barracuda announced a new metered billing option for its Web Application Firewall on Amazon Web Services (AWS). Additionally, Barracuda intends to roll out several updates aimed at simplifying web application security for Amazon Web Services customers. Barracuda Web Application Firewall is now available as a metered service in the AWS Marketplace.
This announcement places Barracuda Web Application Firewall as the first third-party web application security solution available as a metered service– where usage is aggregated and charged as part of an existing AWS bill. Using the metered service, customers can take advantage of a consumption-based pricing model to match capacity to need. This gives customers a greater flexibility and control over how they deploy security in their AWS environments. At re:Invent, Barracuda also announced several updates to its Web Application Firewall product line that simplify the way application security is deployed and managed, including API integration between the Barracuda Web Application Firewall and Barracuda NextGen Firewall solutions.
"Barracuda is a long-time, trusted AWS partner, and we work closely to deliver a secure platform and experience for customers moving to AWS," said Dave McCann, vice president, AWS Marketplace and Service Catalog at AWS. "AWS delivers a strong foundation of the underlying infrastructure, and Barracuda has been a great security partner for us as customers look to leverage the cloud, while maintaining security, performance and control across their applications running in AWS."
"Barracuda and AWS actively embrace the shared responsibility model to ensure our customers are able to maximize their cloud investments," said Nicole Napiltonia, vice president, Alliances at Barracuda. "The current threat landscape has proven the importance of web application security and extending that to the cloud. As a long-time AWS partner, we are excited to be the first ISV to roll out web application firewall metered billing to our customers, giving them more choice and flexibility in how they secure their AWS environment."
Barracuda Web Application Firewall, including metered billing, is available in AWS Marketplace at cuda.co/awsmktplc.
For additional information about the new capabilities, please visit https://www.barracuda.com.
Be sure to follow Solutions Review on Twitter and Linkedin for your latest and greatest in backup industry news and releases!