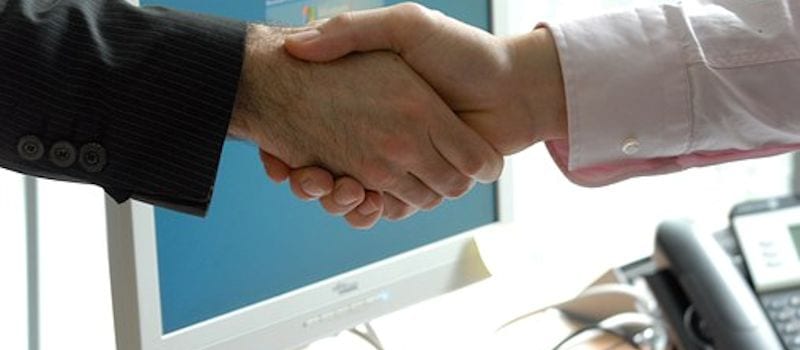 On Tuesday, data backup and recovery vendor Carbonite unveiled that they've acquired Double-Take Software. The $65 million dollar deal included $59.75 million in cash, while company reserves and a loan covered the remainder.
Both are Bay State based companies; and Double-Take's 140 employees will join Carbonite's staff of about 850, according to a recent release.
Carbonite took to Twitter to reveal the news:
Today, we're excited to announce that we've acquired DoubleTake of @VSI_DoubleTake! Find full details on the news: https://t.co/cb3x8UKIje

— Carbonite (@Carbonite) January 31, 2017
Double-Take aims to help businesses get their data servers up and functioning after a disaster or outage. Carbonite officials have noticed the decline in business that Double-Take has seen since 2010, but president and CEO Mohamad Ali reportedly said they have a plan to find the parts of the company that still contain value and rebuild them in a "way that encourages growth," the release reported.
Ali also spoke to the features of Carbonite solutions and how Double-Take will enhance their platform.
"Carbonite data protection solutions are designed to meet the real needs of businesses today, from the midsized company with a global footprint to the single small office," Ali said. "Our current solutions support scenarios ranging from simple file restore to failover, and with the addition of Double-Take HA, we can now extend those scenarios to active recovery in near real-time, significantly minimizing any downtime and the associated loss of productivity and revenue."
Both sides appear to be pleased with the deal.
"We wish the Double-Take team well," said Nicolaas Vlok, President and CEO of Vision Solutions. "Carbonite has shown an avid appreciation for the potential of the Double-Take business and technology, including the skills and talents of the team, and we believe Double-Take customers will continue to see great success moving forward."
Vision Solutions, backed by Clearlake Capital Group, has "contributed to the success of Double-Take," Behdad Eghbali, a Co-Founder and Managing Partner at Clearlake, told venturebeat.com.
Just two years ago, Carbonite purchased another data protection and recovery company, EVault, for about $14 million. The vendor was first launched in 2005 by David Friend and Jeff Flowers before they went public in 2011. Ali wasn't named CEO until 2014.
The vendor's stock prices have more than doubled over the last year, the release said, and are trading at more than $17. They unveiled additional news Tuesday by announcing their preliminary fiscal 2016 revenue of $206.5 million to $207 million.
Click here to read the entire release. And don't forget to follow us on Twitter, Facebook and LinkedIn for the latest backup news!