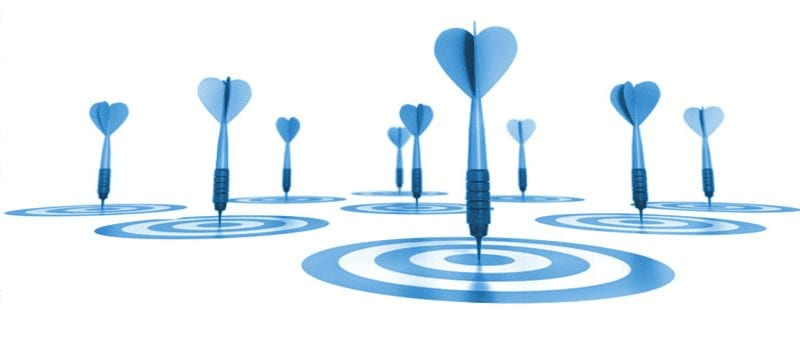 While the Magic quadrant is great for identifying which vendor is on top in terms of market share and generalized capabilities, the Critical Capabilities Report give a more definitive take on who's on top consistently and why they are there. This year, Gartner has identified seven critical capabilities and four use cases with which to assess Disaster Recovery-as-a-Service (DRaaS) offerings from 20 service providers.
What is the Critical Capabilities report?
Gartner defines Critical capabilities as, "attributes that differentiate products/services in a class in terms of their quality and performance." For disaster recovery as a service, that means VM availability, architecture flexibility, security and compliance, user management, enterprise integration, automation and DevOps enablement, scalability, and big data enablement.
Gartner rates each vendor's product or service on a five-point (five points being best) scale in terms of how well it delivers each capability.
Critical Capabilities reports include comparison graphs for each use case, along with in-depth descriptions of each solution based on the various points of comparison.
Buyer's Guide
Additionally, buyers looking for a straight forward, side-by-side look at what each solution provides should check out the new 2016 Solutions Review Backup and Disaster Recovery Buyer's Guide to get a little more background information on today's top 24 cloud service providers (CSPs).
I advise starting with the Magic Quadrant to make a shortlist of the top-ranked solutions in mind, then using  the Solutions Review Buyer's Guide to figure out what backup capabilities each solution provides and what key features they offer. From there, decide which capabilities are important to you and consult the Critical Capabilities Report to eliminate solutions that don't have the capabilities you need.
Together, these three documents can cut a lot of time and effort out of the decision-making process, letting buyers skip tedious internet searches and research on backup and Recovery platforms and solutions that will never meet their needs.
From the Report
Statistics
Gartner predicts that by 2018, the number of organizations using disaster recovery as a service (DRaaS) will exceed the number of organizations using traditional, syndicated recovery services. By 2018, 20% of enterprises with a minimum of 5,000 employees will be failing over the operation of one or more production applications to DRaaS, infrastructure as a service (IaaS) or cloud-enabled managed hosting.
Critical Capabilities Key Findings:
There are more than 250 providers in the disaster recovery as a service market, with more than 50,000 active production instances. On average, the 20 vendors that have been evaluated in this research demonstrate service capabilities that merit scores of near-excellent or better across the board.
The DRaaS market remains fragmented, and the wide array of DRaaS provider options can be overwhelming, making side-by-side comparisons difficult.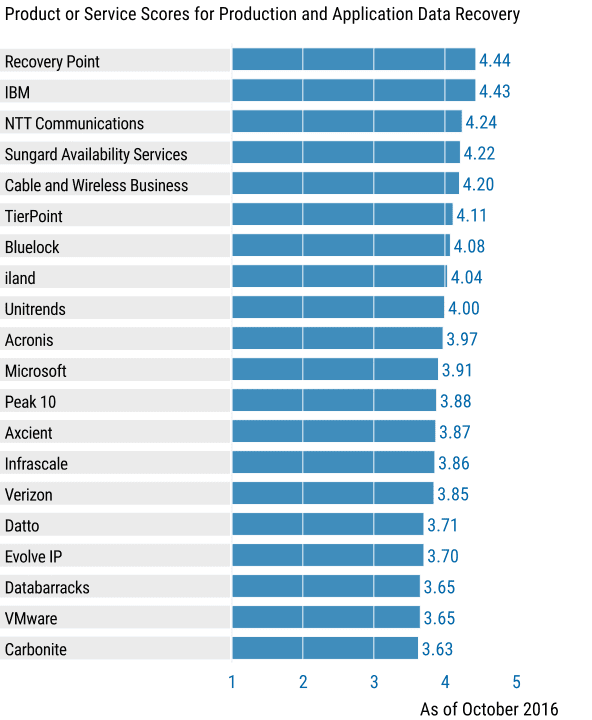 From the Gartner DRaaS Critical Capabilities Report
Looking forward
Gartner explains the history of DRaaS, stating that initially, providers' DRaaS services were primarily attractive to small or midsize businesses (SMBs), because they lacked recovery data centers, and DRaaS freed up time for IT staff in these organizations. Now-a-days, larger organizations are evaluating and adopting DRaaS as additional business continuity reinforcement.
"Large enterprises account for more than 13% of production DRaaS instances, but will account for a larger percentage during the next few years. Wider adoption of DRaaS can be attributed largely to the broader proven viability of public-cloud-based solutions. Gartner estimates the size of the DRaaS market to be approximately $1.7 billion, with a compound annual growth rate (CAGR) of approximately 25% through 2018."
The info does not stop there, please visit Gartner's website for the 2016 DRaaS Critical Capabilities report for the full low-down on the DRaaS market and it's vendors.
Be sure to follow Solutions Review on Twitter and Linkedin for your latest and greatest in backup industry news and releases!