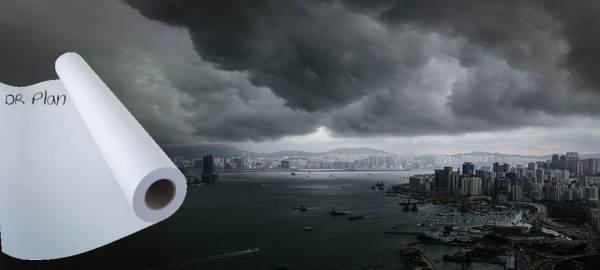 In a recent article for Tech Target's Cloud Computing site, Assistant Site Editor Kathleen Casey posted a very interesting piece about how a company should get started with a cloud Disaster Recovery plan. Casey outlines the range of factors and questions that organizations typically ask when deciding if cloud Disaster Recovery is the right way to go. The article seemed beneficial, so I thought it would be worth covering; even injecting my own two cents into.
How to get started?
Cloud Disaster Recovery plans are usually deployed in order to control costs during downtime while allowing for quick and efficient recovery. Before drafting up your official plan, you need to have developed a budget. Next, run diagnostics to find out just how long your systems would need to be down before negatively impacting your business. In other words, find out how long you have until downtime starts to impact your bottom line.
How is cloud Disaster Recovery different?
In a cloud Disaster Recovery model, companies store copies of their business vital data in the cloud. This type of environment works well for companies small and large and reduces the need for additional data center space, infrastructure, and other expensive IT resources. Compared to on-premise or hybrid Disaster Recovery, cloud recovery is generally the most cost-effective.
How should you choose a provider?
There are a wide and growing range of Backup and Disaster Recovery vendors, many of which offer niche features and services for enterprise organizations. When choosing a provider, it's important to evaluate everything that the tool enables in order to make the right product decision. It's also important to open up a dialogue with providers before making a selection, ask them questions that will help you decide whether or not their tool is right for your company.
What are the best practices for managing a cloud Disaster Recovery plan?
Knowing the location of your physical and virtual servers should be the first order of business. In addition, regular testing of recovery systems is also an absolute must. Testing also allows a user to learn how the process works and how much time is required before services are restored back to normal. Whenever testing, always make sure to simulate a real outage.
How do I ensure security?
Security is an important part of a successful Disaster Recovery plan. Companies sometimes fail to address how their normal security protocols could be impacted during downtime. Security and response to crisis are tied closely together in the sense that the more security an organization employs, the more easily it can respond to a potential crisis event down the road. To ensure secure Disaster Recovery, test your environment and use tools to scan for imperfections.
This post was inspired by an article originally published on Tech Target's Cloud Computing site by Kathleen Casey.
Click here for our reaction to Gartner's 2015 Cool Vendors in Business Continuity and Disaster Recovery.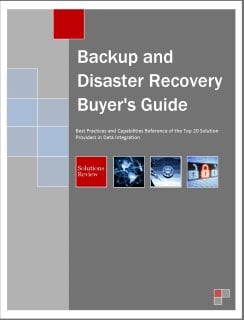 Download a free copy of our 2016 Backup and Disaster Recovery Buyers Guide. The resource includes a comprehensive industry overview and complete profiles of all the top vendors in enterprise software.