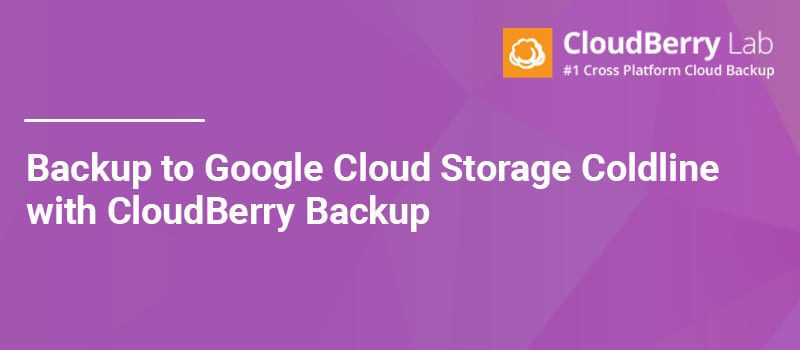 Over the course of the last few years, in addition to standard cloud storage, large cloud providers began offering long-term Cool and Cold storage class options. These alternatives take the place of traditional storage solutions like tape libraries. Today Google announced its new cold cloud storage class – Google Coldline.
Coldline is a new Cloud Storage class designed for long-term archival and disaster recovery and is perfect for the archival needs of big data or multimedia content, allowing businesses to archive years of data. Coldline provides fast and instant access to data and hopes to change the way that companies think about storing and accessing their cold data. Google's partner, CloudBerry Lab,  providers of cloud-based backup and file management services, participated in Coldline's early adopter program which means that starting today, CloudBerry Backup will come with full support for Google Cloud Platform's new Coldline storage class.
                                         Conquer the Cloud!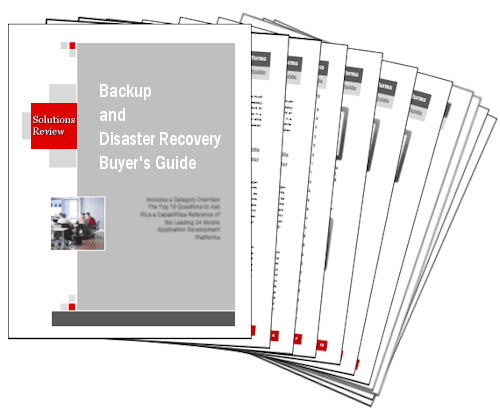 Compare Top Cloud Platform Providers with the 2016 Cloud Computing Patform Vendor Buyer's Guide.
24 Vendor Profiles and Capabilities References
10 Top Questions for Buyer's
Complete Market Overview
Cloud storage has changed dramatically since its first release in 2006.  If you are interested in taking advantage of this increasingly complicated space, Cloudberry Lab is available to offer insight and expertise. The company has been in the field from the very beginning and have a long history working with Google and all of the leading cloud providers. Check out a recent CloudBerry Blog that looks at the cloud storage and class options offered by Amazon Web Services, Microsoft Azure, Google Cloud Platform and Cloud Storage Coldline – and the growing changes and needs in the marketplace.
CloudBerry Backup comes with full support for the new storage by Google Cloud Platform, and you can enable it while configuring Google Cloud Storage account. Find out exactly how to enable Google Cloud Storage Coldline in CloudBerry Backup, Here.
For more about google's new release, and more about CloudBerry Lab's backup solutions, visit their website. As always- keep up-to-date with the latest and greatest in backup and recovery news and new solutions by following us on twitter, and linkedin!