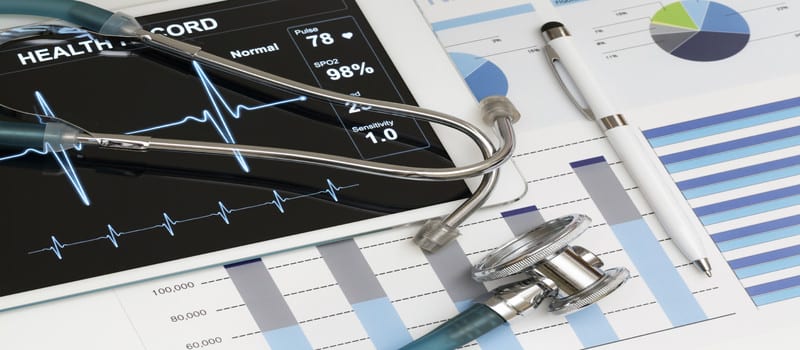 Commvault recently announced the launch of Clinical Archive, a solution aimed at modernizing the way healthcare organizations manage, migrate and share clinical data. The announcement was made at HIMSS 2016 in Las Vegas, Nevada. According to the company: "As hospitals and healthcare providers look to control costs and improve patient care, centralizing information management using Commvault Clinical Archive breaks down data silos, reduces storage costs and complexity, enables better data sharing, and eliminates the costs of maintaining and supporting legacy applications."
Following Commvault's investment in Laitek, a pioneer in rapid data migration and storage services for PACS replacements, Commvault developed a solution built upon the Commvault Data Platform and Laitek's Semperdata platform to assure migration and enable easy clinical data management for healthcare providers. As a result of this integration, Commvault Clinical Archive becomes the first solution that can address data management in both the clinical and business sides of healthcare in a single platform.
As a result, healthcare providers can decommission legacy PAS solutions into a single managed platform, while making legacy studios accessible to new PACS solutions and available for bulk migration. Specifically, data is extracted from legacy PACS in its original format, normalized and integrated into the clinical archive in a standard format for interoperability and then stored for future use. In addition, Commvault Clinical Archive can be used as a vendor-neutral repository for all clinical information that traditional VNAs strive to achieve. The hardware-independent nature of Commvault's platform supports a full range of cloud, on-premise, physical and virtual environments.
Commvault Chairman, President and CEO Robert Hammer adds: "Healthcare customers are facing many pressures to modernize data management strategies, reduce costs and increase efficiencies. Retiring legacy PACS and managing clinical data across multiple vendor silos are increasingly becoming frustrating challenges for healthcare IT teams, and our new solution supported by Laitek's technology will help healthcare organizations better manage, control and protect clinical data while also benefiting from our proven approach to overall data management. We have launched a solution that prioritizes solving the pressing challenges of healthcare IT teams with industry best data management and protection while simplifying data migration and accessibility needs."
Commvault Clincal Archive is available now.