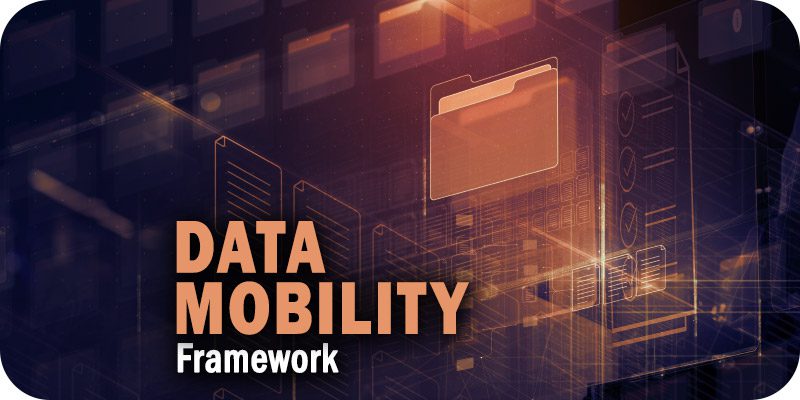 Solutions Review's Expert Insights Series is a collection of contributed articles written by industry experts in enterprise software categories. In this feature, Cirrus Data VP of Market Strategy Mark Greenlaw offers a data mobility framework to help you begin developing your own, as well as four keys to know.
Change has always been part of the modern workforce, but you'd be hard-pressed to find a period of more abrupt transition than 2020-2023. Social distancing during the pandemic forced many organizations to embrace remote work as "the new normal" in 2020. This had a lasting impact on the workforce. Even as we got ahead of Covid-19 and lockdowns were lifted, Gallup reports 90% of remote-capable employees prefer at least some remote-work flexibility, and 6 in 10 specifically prefer hybrid work.
Even so, successfully implementing hybrid work is not easy. 64% of employers say their employees now expect a higher degree of flexibility than they can easily accommodate. This is especially challenging for IT departments who need to provide the simple and secure access to mission-critical data that today's hybrid workforce demands. Even though IT teams are not facing the sudden remote work mandates of 2020, equipping anywhere employees with simple and secure access to mission-critical data is a tall order.
Many of the technology challenges of hybrid work also apply to storage environments. For example, Cirrus Data is proud to work with many large financial institutions. These institutions take every precaution to keep their data stored on site without access to the outside, which makes storing their databases in the public cloud out of the question. It is also critical that these storage environments use the latest technology to protect and preserve the integrity of the database and applications hosted on them.
This puts many organizations in a tricky situation where they must balance security for their critical data while also ensuring that data can be easily moved between data centers or to new storage technology. To achieve data mobility for an evolving workforce, organizations must be able to migrate block data securely and without disruption. In this post, we will explore ways organizations are tackling their data mobility challenges successfully.
Data Mobility Framework
---
Rapid and Seamless Data Migration Across Storage Systems
It's common for hybrid work teams to schedule when employees will be in the office and when they'll work remotely. But while remote workers don't always work from the same home office, they do expect similar access to business data and applications regardless of the network or device they're using—and all of this remote connectivity has a material impact on data storage demands. Organizations try to balance data storage initiatives to address this without causing downtime to mission-critical applications and data.
The faster organizations can add new storage or move data non-disruptively to another location, the better services they can deliver to end-users. Thankfully, the right data migration partner can perform these critical services non-disruptively in a matter of hours. This enables the organization and its partners to access a range of capabilities to minimize data migration efforts, including being able to migrate "hot data" to a new, more powerful array without downtime. Hot
data is any data that is in constant demand, such as a database or application that's essential for your business to operate. Migrating hot data is often viewed as more complex and risky because it encompasses any business-critical block storage, storage architecture, local, remote or cloud, operating system, and fabric.
Remote Storage Management and Deployments
The popularity of hybrid work also extends to IT teams, who appreciate having the flexibility to not spend every workday inside a physical data center. At the same time, your block data is essential to business operations, which is why most data centers are primarily designed to be managed on site. How can you give IT teams the flexibility they deserve while also managing your sensitive data properly?
The answer is to embrace data center design that enables remote monitoring and secure remote access. Look for data migration partners who do not require onsite resources and can handle remote deployments without disrupting your operations. This gives your IT teams more flexibility while giving you the confidence your data is protected and your applications will not be impacted.
Ensure Redundancy and Security for Data in Motion
Data security is an evergreen mandate. This in mind, remote management may not be an option for financial organizations and others where security is the top priority. Even for those who can embrace remote migration of block data, redundancy is a major concern. How can organizations know their sensitive data is secure when it's in motion?
The solution is relying on a data mobility vendor that offers built-in data protection and addresses redundancy effectively. The right data mobility vendor can equip clients with new data management functionality to add replication to their current block array with any other block array. This enhances the organization's resiliency by providing simple, limitless copies regardless of the storage platform. The result is full copy data protection with zero RTO and near-zero RPO.
Master Data Mobility to Empower Your Evolving Workforce
Managing and expanding your data storage in today's off-site environment is not simple. It can delay moves onto new storage or into the cloud. As the business environment demands more flexibility alongside greater agility, business can't afford to keep waiting on datacenter modernizations. Thankfully there is a solution: choosing a data migration partner that offers seamless, remote-ready, and secure data mobility capabilities. To learn more about how you can empower your evolving workforce through data mobility, read this report from the Evaluator Group on simplifying your data mobility.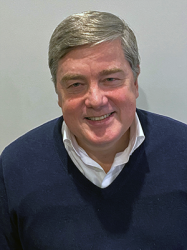 Latest posts by Mark Greenlaw
(see all)