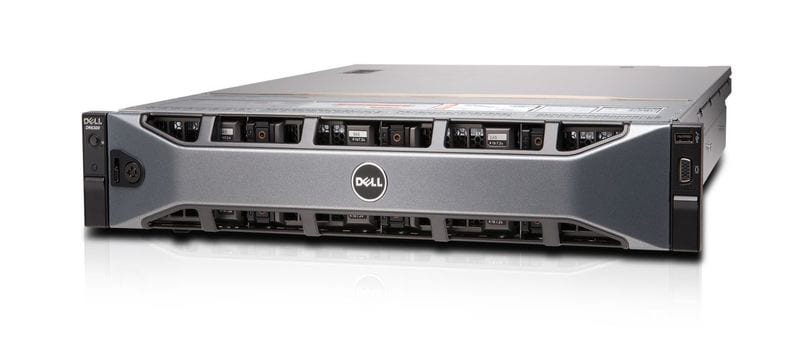 Dell recently announced the strengthening of their Data Protection portfolio with new Backup and Recovery capabilities spanning client to cloud. The new series of solutions aim to help organizations better protect business-critical systems, applications, and data, whether stored on-premise or in the cloud. These product updates reinforce the company's commitment to driving innovation and giving customers the choice and flexibility they need to quickly address evolving Backup and Disaster Recovery needs as more data and applications are moved to the cloud.
Dell's new Backup and Recovery capabilities include:
Instant recovery for the "cloud era" with Dell Rapid Recovery
Rapid Recovery integrates proven features of AppAssure and other leading Dell IP to help organizations eliminate downtime for customer environments. In addition, customers can attain ZeroImpact recovery of systems, applications and business-vital data across all environments. Rapid Snap for applications technology takes snapshots of entire physical or virtual environments up to every five minutes, giving users immediate access to data in the event of a disaster. The Rapid Snap feature for virtual technology also offers agentless protection of VMware virtual machines.
Backup more and store less with new DR series deduplication appliances
New releases to Dell's DR series of deduplication appliances include the new DR4300e, DR4300 and DR6300. Dell's new appliances deliver increased capacity, speed, and performance, which enables users to backup more data without having to store it. The new appliances leverage an industr-first, free source-side deduplication capabilities to relieve network bandwidth congestion and boost ingest performance, ensuring that backups get completed on time. Dell DR appliances are built on 13th generation Dell PowerEdge servers and support 16 of the industry's leading backup applications and can easily be added to an existing data protection environment.
Free protection and recovery for Windows clients with Dell Endpoint Recovery Free
To assist companies in protecting the growing volumes of data created by endpoint devices, Dell Endpoint Recovery Free, available in a light-weight, easy-to-use software, offers customers a robust endpoint protection and recovery solution for Windows clients. This tool is provided at no cost and is designed for a single user, offering file deduplication and compression to reduce storage costs and enables fast recovery of lost data.
Increase scalability and performance with NetVault Backup v11
Dell NetVault Backup is a cross-platform, enterprise Backup and Recovery tool that offers one of the broadest spectrums of OS, application, and backup target support in the industry. Version 11 delivers the increased scalability and improved performance needed to simplify backup in even the most diverse and rapidly growing IT environments. New features include an enterprise Windows client deployment manager, a high-performance file system multi-streaming capability and restartable VMware backups to users can pickup where a job left off.
Dell's Vice Presidet of Product Management with Dell Systems and Information Management adds: "With the next generation of Data Protection solutions, Dell is committed to helping companies gain control of their IT environments, and protecting the applications and data that flows across the organization both on premises and in the cloud. These significant enhancements to the Dell Data Protection portfolio help organizations utilize the opportunities of cloud and build a future-ready infrastructure by ensuring they have instant access to systems, applications and data that run their businesses. From clients all the way to the cloud, Dell Data Protection solutions deliver a combination of performance, price and flexibility that no other vendor can match."
Visit Dell's official site for pricing and availability of Dell's new Backup and Recovery tools.
Click here to read Dell's full press release.