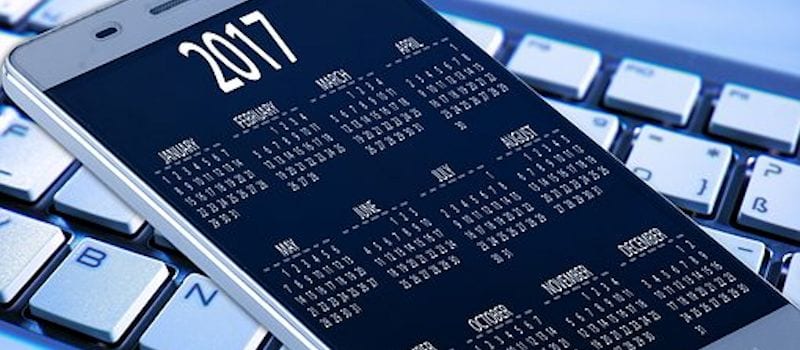 Business flow can be interrupted by many things, including a power outage, natural disaster, fire, and more. Ensure that you're prepared for any catastrophe with the following tips and calendar.
The first thing to do is arm yourself with the knowledge of what could go wrong. Power outages are more common than many think. In fact, the U.S. Department of Energy reported that last year, 3,650 major grid outages occurred in the states. And 21 million workers were impacted by the outages that lasted for more than an hour. And the worst of all the statistics they reported, $150 billion in economic losses were created by the unplanned outages.
And according to Agility Recovery, power outages also bring a loss of connectivity to cloud apps and data and a loss of the capability to process electronic transactions. Plus, it means losing the ability to serve customers immediately.
Agility Recovery has responded to over 1,400 business interruption events over the course of the last three years and more than 60 percent of those events involved a loss of power.
"As customers' dependence on energy increases for critical activities such as data processing and storage, refrigeration, life/safety, health care, and space cooling, they will become more acutely aware of power outages." E Source Market Research reported., The same report also revealed that power outages cost businesses over $27 billion annually in the US alone.
The research firm also reported that the power outages cost businesses more than $27 billion annually, just in this country.
Use this calendar from Agility Recovery as a resource to help you plan your recovery steps throughout the year:
January – Assemble a team
February – Asses risks and threats
March – Analyze critical business functions
April – Develop emergency management plans
May – Create evacuation and shelter-in-place plans
June – Design a crisis communications strategy
July – Build a business disaster recovery kit
August – Back up your data
September – Help employees prepare
October – Determine your power needs
November – Find an alternate place to work
December – Test and update your plan
These steps should keep you busy all year, but they'll also keep you prepared and on top of your backup and recovery game.