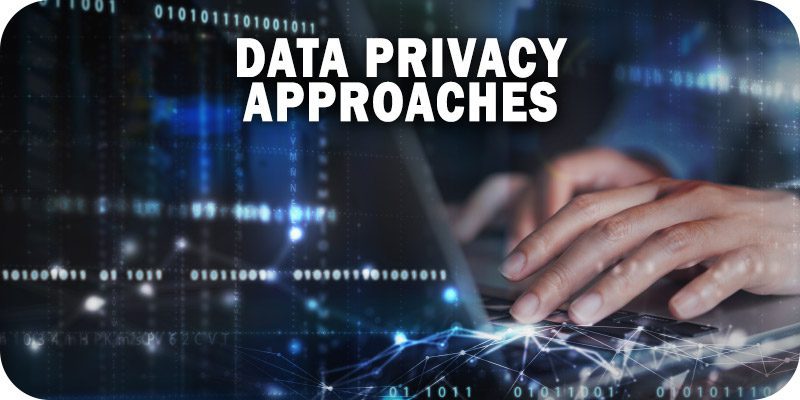 Solutions Review's Expert Insights Series is a collection of contributed articles written by industry experts in enterprise software categories. In this feature, Publicis Sapient Global CTO Ray Velez offers commentary on why enterprises need to evaluate data privacy approaches right now.
Businesses have amassed colossal amounts of data, often without the knowledge or consent of the people involved. Consumers are increasingly concerned about how their personal data is collected and used, and their trust is eroding.
There's growing advocacy around consumers' rights to their own data, bringing about new regulatory changes. In recent years, data privacy laws have been enacted to regulate how information is collected, how data subjects are informed, and what control a data subject has over his information once it is transferred. In the US alone, five state laws are set to take effect in 2023 that give way to a series of requirements for managing individual-level preferences and consent. Gartner predicts that by year-end 2024, 75 percent of the world's population will have personal data covered under modern privacy regulations.
In parallel, the cookieless future is here as platform companies like Apple, Microsoft, Mozilla and Google have diminished or placed greater control over the use of third-party cookies on their search engines. Businesses may also start facing stricter adherence from the likes of the FTC. Take Google's $392 million settlement with 40 US states regarding location tracking, for instance.
These developments represent a profound shift in how businesses use data to understand and interact with consumers. Any business with an online presence must anticipate the cascading effects of data privacy regulations to prepare for what's next. The general evolution is a move to consent, to user choice, and ultimately, to user control. And it's forcing many businesses to rethink what they know and wants to know about customers.
Yet, compliance still feels like a moving target as no regulation comprehensively holds businesses accountable for their data collection, storage, and selling practices in a standardized way. Businesses are scrambling to become compliant with the new privacy rules, but compliance should not be the sole focus. While the current state of data privacy is convoluted, rather than waiting to react to new laws and regulations, businesses should instead think about where data privacy is headed, what data points are paramount, and how making changes now can benefit them and enhance customer relationships for the long term.
Data Privacy Approaches
---
Winning Trust Back Through Progressive Consent
After 20 years of trying to go from unknown to known, today, the goal of the privacy movement is to figure out how to personalize experiences with behavioral data only. That is the first step that helps us get to where we can earn consumer trust. Businesses must think about what they need to do to adopt new thinking, protect privacy, and respect what data is collected and how data is used and shared. Forcing consumers to read and consent to privacy policies buried within terms and conditions often longer than The US Constitution will no longer cut it. Few understand an "End User License Agreement," even if they did stop to read one.
Businesses should instead shift to a "progressive consent" approach regarding data. This approach requires an opt-in consent model with "privacy by default." These evolving privacy regulations are intended to place the power of choice and visibility into how personal data is handled by the consumer. Allowing consumers to opt out of data collection puts the power back in their hands and protects their privacy. Businesses must earn the right to capture data and earn trust over time with their consumers. This approach to progressive consent can come in the form of clear communication around getting permission for cookies and describing how the cookie (or other private data) helps give the consumer a better experience.
To gain consumer trust, it's paramount that the consumers understand why their data is being collected and what it will be used for. In fact, according to a Cisco study, consumers say the most important activity organizations can do to build trust with them is to provide clear information on how their data is being used. Further Publicis Sapient research also shows that most consumers would feel more comfortable sharing their data if it's clearly explained what their data is being collected for (55 percent) or if they can opt-out at any time (54 percent).
Data-privacy policies and regulations are not the only impacts on consumer tracking. Platforms like Apple and Google also forces privacy changes by deprecating third-party cookie support. As a result, there's an increasing opportunity for brands with strong consent-based first-party data to take advantage of the changing landscape. Businesses that can build out and better utilize their first-party data assets with privacy and consent at the forefront will realize that it's a competitive advantage and a revenue generation opportunity.
A robust first-party data system decreases reliance on alternate data sources. It increases the quality and accuracy of the information a brand can act on since the data is collected directly from consumers. Focusing on enhancing these first-party relationships through better privacy and consent management allows businesses to build better and more personalized experiences that create a unique value exchange with their customers.
Final Thoughts
Moving forward, as businesses continue to navigate the evolving data compliance landscape, they should be prioritizing data privacy and working towards regaining consumer trust. They will need to be transparent and communicative about how they are using customer data, along with providing the value exchange from sharing consumer data. Organizations can create a more transparent relationship with consumers, educating them on how their data is used to provide services and improve experiences. This, in turn, will help rebuild trust and regain loyalty.
The future of digital identity is becoming increasingly decentralized, regulated, and cloud-based. It may sound like a lot to navigate. Still, businesses should focus on consumers' needs and zoom out to review their practices through the lens of the overarching principle of data privacy, trust, and transparency. As the privacy mindset becomes part of digital business, businesses that lead the change will win consumers' trust, who have more at stake than ever.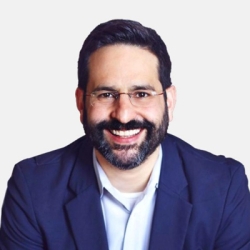 Latest posts by Ray Velez
(see all)