This is part of Solutions Review's Premium Content Series, a collection of contributed columns written by industry experts in maturing software categories. In this submission, Bocada Chief Revenue Officer Matt Hall offers key cloud backup data protection best practices to know.


Cloud backup transformations aren't just coming. They're here. Findings from Bocada's Backup Monitoring Trends Report show that nearly two-thirds of backup operations will migrate to the cloud by 2025. This shift shouldn't be a surprise to anyone. Moving away from data centers, upfront hardware investments, and recurring maintenance all represent major cost savings while providing a more flexible, scalable infrastructure.
However, this shift doesn't remove the need for data protection and backup operations oversight. On the contrary. As backup and recovery moves to the cloud, IT professionals must develop approaches to secure backup health and data resiliency. Five key areas should stay top-of-mind to preserve data integrity and restorability.
Automate Daily Performance Monitoring
The daily responsibilities of backup and data protection professionals do not change as infrastructures move to the cloud. They still need to oversee daily backup performance and meet monthly backup success rates or SLA criteria. Yet, 46 percent of backup admins told us this is only getting harder as backup data volume grows.
Getting ahead of this data proliferation means implementing automated solutions to consolidate and centralize performance metrics under a single pane. Without this, backup admins will rely on manual, error-prone methods to collect, normalize, and visualize performance. It's a dated approach that takes valuable time away from overseeing holistic systems and addressing protection holes.
Optimize Remediation Workflows
Along the same lines, backup remediation, even in the on-prem world, has historically been an extremely manual operation. Everything from identifying failed backups to creating tickets to exploring the failure issues takes up vital time.
As organizations migrate to cloud operations, they should consider ways to optimize and streamline their cloud backup remediation workflows as well. This means implementing smart triggers to auto-create and auto-populate tickets as well as smart triggers to auto-close tickets based on specific criteria. Implementing this within a cloud or multi-cloud environment better centralizes ticket management and decreases the overall time between a failure event and successful remediation.
Streamline Unprotected Asset Discovery
Moving to the cloud simplifies getting new IT resources up and running, and often decentralizes responsibility over pushing assets live. It's great for flexibility, but terrible for ensuring key resources have the right backup protection in place.
Backup professionals must know this going into any cloud migration and must find streamlined approaches to identify unprotected assets. For instance, consider automatically reconciling asset inventory lists, like a CMDB from ServiceNow, with your organization's backup job records. Any inventoried asset with no backup record likely represents an unprotected resource that needs backup protection. With a reconciled list in hand, admins can jump into security implementation without doing manual needle-in-a-haystack searches first.
Develop Processes For On-Prem Legacy Backup Monitoring
We see very few of our customers with cloud environments working exclusively in the cloud. This is especially true for major enterprise organizations. The significant cost associated with migrating legacy on-prem backups to the cloud and sunsetting all the hardware and software associated with on-prem backups is prohibitive at any single moment.
While our customers anticipate a future state with cloud-only environments, they know it will be a slow transition away from their on-prem systems. This means anyone migrating from on-prem to cloud backup infrastructures will need ways to continue monitoring legacy on-prem systems as well.
Just as it's valuable to centralize cloud backup operations under a single pane, organizations will be best prepared for this hybrid monitoring if they aggregate on-prem and cloud backup performance in the same place. This lets organizations use generalists to oversee backup health, as opposed to having multiple specialists, each adept at a unique backup product. Additionally, with centralized visibility, backup admins can better oversee problem areas and intelligently address the largest issues impacting backup successes.
Mitigate Unexpected Storage Usage Cost
One of the greatest ironies in migrating to the cloud is that while hardware costs go down, you can be left with unexpected storage usage fees. This comes into play, especially with snapshot proliferation.
Unused or overlooked snapshots become orphaned snapshots in no time. At the same time, the seemingly unlimited capacity offered by cloud backup storage means expired snapshots rarely get purged. Combined, these unnecessary snapshots take up space and result in higher-than-estimated storage costs.
Backup professionals overseeing cloud environments will need systems in place to efficiently pinpoint orphaned or expired resources. For instance, in AWS, this would mean automating the identification of resources with a "vol-fffffff" value, a value AWS auto-assigns to orphaned resources. Relatedly, having a process to quickly assess resources' creation date, expiration date, and the retention period will provide admins with a list of expired snapshots ready for removal. By spending less time finding these assets, admins can spend their time removing them and minimizing storage fees.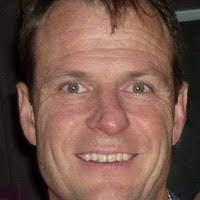 Latest posts by Matt Hall
(see all)