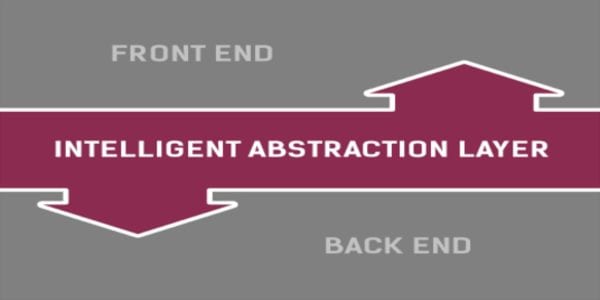 This morning FalconStor announced that their new software-defined storage and data services platform, FreeStor, will be generally available on June 3rd. FreeStor provides a single management view that eliminates the incompatibilities and complexities of managing storage as point solutions, and will be priced singularly based on capacity. According to the company, FreeStor is the first horizontal software-designed storage platform for unified data services.
FalconStor's newest innovation adds a core Intelligent Abstraction layer that utilizes virtualization, data services, and policy-based automation to de-couple applications, data, and workloads from physical hardware and network protocols. The software virtualizes any storage environment, whether modern or legacy, physical or virtual, in order to deliver data services such as:
Mobility
Always-on business continuity
High availability
Data protection
Recovery optimization
Provisioning
These data services are unified across the storage pool to assist in enabling the path to the software-defined data center. FreeStor was designed to help organizations avoid complex systems and unnecessary expenses while harnessing all the different kinds of storage resources, arrays, servers, hypervisors, data centers, and the cloud regardless of type, connectivity, brand or speed.
With FreeStor, organizations can convert legacy storage to converged infrastructures while preserving existing investments. This allows any business to introduce new technologies, and gain an entry point to private and hybrid cloud environments.
Gary Quinn, President and CEO of FalconStor expands further: "FreeStor is a landmark achievement with the capability to change the economics of the industry, and the commodity hardware market, by enabling legacy environments to be modernized into 100 percent agnostic software-defined storage architectures. With FalconStor celebrating our 15th anniversary in business, FreeStor represents the culmination of the company's original vision to simplify storage environments, while empowering customers to choose and integrate new technologies for maximum overall value. It is also our entryway into new global markets where storage infrastructures are looking for simplicity and better ROI."
Click here for the full press release.

Latest posts by Timothy King
(see all)