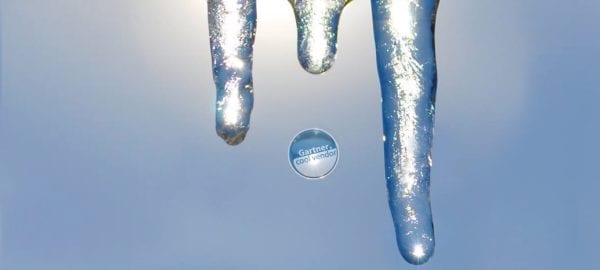 The Information technology research and advisory firm Gartner has released the latest iteration of its 'Cool Vendors' in Business Continuity Management and IT Disaster Recovery Management report. The ten-page report, priced at $495 USD, names five 'cool vendors' that can help managers in these spaces "improve operational resilience by using backup and recovery for IT services heterogeneity, communications and collaboration tailored to manage crises, and automation to make the case for a strong continuity program."
Gartner highlights their recommendations and analysis on the industry, putting forth their own thoughts. Gartner found that end-to-end hybrid cloud backup and recovery solutions that can adapt to protect a variety of data platforms are important to consider. Additionally, DRaaS providers that support all of a company's service IT infrastructure components is ideal. In fact, Gartner also released a DRaaS Magic Quadrant for the first time this year, we covered that here. Automated C2C backup and recovery tools were also recommended, since they have the ability to protect and recover SaaS application data. Business continuity management plans that can automate the cost of downtime calculations and run complex recovery exercises are also high on Gartner's list of must-have features.
Gartner described that organizations are moving away from their BCM focus on legacy IT DR to IT service continuity. Increased operations resilience expectations are happening when many organizations are editing their strategies to modernize their data centers. A key to that modernization is that next-generation data center infrastructure must be just as successful in resuming operations at the data center should there be an interruption. In that, tools that support all types of different IT infrastructures, response team members, and business impact are required so that real-time response and recovery is a possibility.
The five following providers were named 'Cool Vendors' in the 2015 report:
Capital Continuity: "One of the more significant challenges for many DRaaS providers is ensuring that their virtual machine (VM) replication technology can easily integrate with a broad range of production data center computing platforms and can also easily support replication from the various disk storage subsystems (such as direct-attached storage [DAS], network-attached storage [NAS] or storage area network [SAN]) currently in use by an enterprise customer. In many cases, DRaaS providers have had to implement one-off approaches, especially for SANs, in which the on-premises-based storage system has a matching counterpart on the service provider side."
Grey Wall Software: "Grey Wall Software, named after the founder's last name (Grewal), offers a crisis/incident management (C/IM) software tool called Veoci — virtual emergency operations center — that facilitates the management of a crisis by the whole emergency response team — those working from the field on mobile devices, in the emergency operations center, in their offices or from home. This new C/IM tool was based on the experience of the founding team at General Electric in developing an enterprisewide workflow management and social networking tool. Recognizing the need for such a tool with modern collaboration capabilities in the crisis/emergency/incident management use case, the founding team formed their own company in 2011."
Infrascale: "Infrascale offers a complete end-to-end hybrid cloud backup and recovery solution that can protect many types of data and platforms in a variety of implementations. Infrascale's hybrid appliances and its cloud platform combine backup, disaster recovery, long-term archiving and file collaboration software that can be used separately or together with Infrascale's hardware. Infrascale provides source-side data protection modules for physical servers and virtual servers, as well as laptops and workstations, and supports Windows, Linux, all major variants of Unix, Novell, Mac OS and VMware environments."
OwnBackup: "OwnBackup provides a set of automated C2C backup and recovery tools designed to overcome the challenges of managing SaaS application data, offering the same level of data protection and controls as those that exist for on-premises applications. What differentiates OwnBackup is not just the completeness of the solution, but also the degree of automation and especially the proven scalability of OwnBackup. Today OwnBackup claims a customer production Salesforce implementation of 4,000 seats."
Perpetuuiti: "Perpetuuiti is a global enterprise software vendor focused on building products that address business service availability assurance, orchestration and automation challenges. Perpetuuiti's product family supports a combination of technologies, enabling solutions for organizational BCP automation, IT service continuity and availability management, recovery assurance, IT workload automation, autodiscovery of application IT infrastructure, and application interdependency mapping."

Latest posts by Timothy King
(see all)