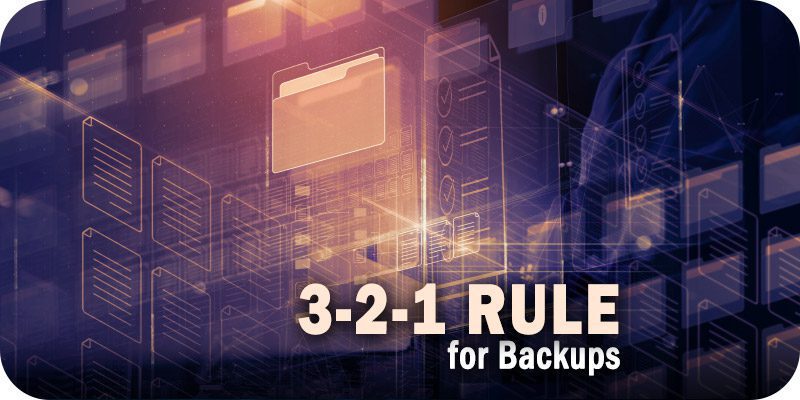 Solutions Review's Expert Insights Series is a collection of contributed articles written by industry experts in enterprise software categories. In this feature, Western Digital HDD Solutions Manager Victor Nemecheck offers commentary on how the 3-2-1 rule for backups can help SMBs right now.
For any organization—from the largest companies in the world to the smallest businesses—data is its most strategic asset. Without it, a business simply cannot exist.
We all know the importance of backing up data, but not everyone does it.
Just as one would prepare for a storm by having an emergency food and water supply and flashlights with extra batteries, businesses of all sizes must prepare for the possibility of a disaster on a different front.
The ways in which a business can lose its data is growing daily: cybersecurity attacks, human error, losing access to a cloud account, device failure or a natural disaster. This is why it is extremely important for organizations to review the way in which they back up their data and ensure that they employ an active data backup strategy.
Here is a simple rule of thumb to ensure that you're doing backups optimally:
Have THREE copies of data. One is a primary backup and two are copies
Save copies of backups on TWO different types of media or devices
ONE backup copy should be kept off site in case of disaster
Following the 3-2-1 Rule is a simple way to ensure that you are keeping your most important business asset safe and out of harm's way.
As you review your data backup strategies, there are a few considerations to keep in mind.
3-2-1 Rule for Backups
---
Backing Up Data is Easier Than You Think
Storage technology has come a long way, and there are now a multitude of effective and easy to use backup solutions available. For example, external desktop or portable drives are highly effective where users can back up laptop data prior to or during a business trip to provide added protection in the event that equipment is lost, stolen or damaged.
Another popular option is the cloud. While ubiquitous with many online backup cloud providers available, the '3-2-1 Rule' should still apply. There are also several factors to consider when selecting the provider that's right for you. Important considerations, which will affect the cost of the service include: security, data encryption, backup frequency, disaster recovery, data accessibility and scalability to name a few.
An on-premises or on-site network attached storage (NAS) solution is also a great way to protect data. A NAS device allows you to share files and data between computers, and you can also store large files such as videos and photos from a central device. Some NAS setups have the ability to schedule automated backups, so you don't have to worry about manually backing up your data.
Another benefit of a NAS solution is the ability to choose a Redundant Array of Independent Disks (RAID) level that meets an organization's particular needs.
RAID refers to the way that multiple disks are arranged and work together within the solution. There are several different RAID levels that a business can leverage to best optimize a NAS solution based on their performance, data protections and capacity needs.
For example, RAID 0 offers the fastest read/write speeds and maximum availability of raw storage capacity but doesn't offer any data redundancy support. In a RAID 1 configuration, data is stored on one disk and a separate copy of that data is saved on each of the remaining available disks. This offers excellent data protection but reduces the effective capacity. RAID 5 is generally the best RAID level for NAS devices because it provides redundancy while also allowing you to utilize most of your hard drives for storage space.
Choosing the Right Solution to Meet Business Needs
Couple the fact that SMBs make up 99.9 percent of all businesses in the US with the amount of big data generated daily across industries — 2,000,000,000,000,000,000 bytes — and it's easy to conclude that small businesses have tons of data to manage.
Fortunately, with advancements of flash and HDD storage technologies, businesses of all sizes can rest assured that there are plenty of options available to cost effectively store and back up data as their needs grow. Portable and desktop external drives, and NAS solutions can be smaller in size and offer high capacities to give you plenty of storage capacity with room to grow.
Every business has different data backup needs. Here is a checklist of features and functions and some questions you should consider to help you select the right solution to protect your business:
Simple installation: Is the solution easy to install on all of the computers in your office, or on your network via Ethernet or your Wi-Fi router?
Easy use day-after-day: Does the software run daily backups automatically and unattended? Is it easy to use?
Fits your office setup: Do you need to protect data on a server, PCs on a network or both? Do you need to share storage over the network?
Complete backup solution: Does the backup solution or the backup software provide a complete backup of the entire computer including operating system (OS), settings, Windows registry, system / software / driver updates, and all data?
Scalable capacity: Does the solution give you room to grow next quarter or next year, as your business expands?
Level of protection: Does it support RAID data protection options or give you the ability to rotate copies into a fireproof safe or offsite storage location?
Reputation: Who produces the solution? Do they have a strong reputation for having reliable products?
Value: Is the solution comparable in cost to other backup systems that offer the same level of features?
Good data allows businesses to thrive. It allows them to establish baselines, benchmarks and goals to keep their business moving forward. That's why it is so important to back up that valuable asset using a smart data backup strategy to prevent data loss and a potential business disaster.
Data is a powerful tool if you take good care of it. You have to make a conscious effort to protect it — and that starts with backing it up. Fortunately, that's as easy as 3-2-1.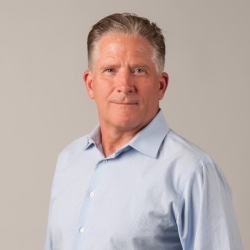 Latest posts by Victor Nemechek
(see all)