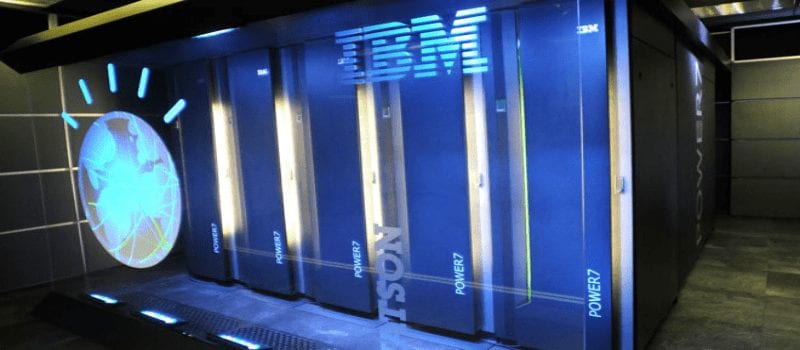 IBM recently announced that it is adding four new cloud data centers, infused with cognitive intelligence in the UK, to satisfy growing client demand. The expansion strengthens IBM's ability to bring clients greater flexibility, transparency and control over how they manage data, run their businesses and deploy IT operations locally in the cloud.
"We are already among the most digitally connected countries in the world, with a globally successful digital economy worth more than £118billion a year and strong cyber security defenses to protect consumers and business," said Matt Hancock, Minister of State for Digital and Culture. "Today's announcement by IBM is a further boost for this thriving area, and another vote of confidence which shows Britain is open for business. These new cloud data centers will help our firms work smarter and quicker to become the world-leading businesses of tomorrow."
This year it was reported that cloud adoption rates increased to 84% in the UK over the course of the last five years, according to Cloud Industry Forum. Additionally, the IDC forecasts that the global market opportunity for public cloud services will exceed $195 billion by 2020. IBM is taking to the UK to facilitate this predicted cloud growth.
"By adding four new Cloud data centers in the UK, IBM is giving local businesses an easy route to the cloud, helping them quickly innovate and respond to market demands," said Robert LeBlanc, senior vice president of IBM Cloud. "IBM is continuing to invest in high growth areas, offering clients higher-value cloud data services such as Watson and Blockchain running on our cloud infrastructure that delivers world-class scalability, performance and security."
IBM Cloud data centers are distinct in several ways:
Modern Infrastructure: The new facilities are designed to provide users with the largest portfolio and pool of bare metal servers in the market delivering up to an 8X performance increase on database applications. This design also means clients can mix infrastructure resources, including bare metal servers, virtual servers, storage, and networking, to find the right balance for their workloads. These facilities will also offer users the latest IBM POWER and x86 processors, NVIDIA GPU accelerators, OpenPOWER-based servers, SAP HANA applications and IBM Bluemix development tools.
Enhanced Network Performance: All IBM Cloud data centers connect to a global backbone network that enables seamless data transfer, lower latency, and more consistent network performance between cloud infrastructure and end users around the world.
Next-Generation Data Center Capabilities: Clients using these facilities will also have access to IBM Watson, Blockchain, IoT and other leading cloud-based services through more than 150 open APIs. IBM provides a complete stack of cloud services with IaaS, PaaS and SaaS capabilities that can be accessed.
The new facilities provide clients greater flexibility, transparency and control over how they manage data, run business operations and deploy IT operations locally in the cloud.
For more information, visit: https://www.ibm.com/cloud-computing.
Be sure to follow Solutions Review on Twitter and Linkedin for your latest and greatest in backup industry news and releases!