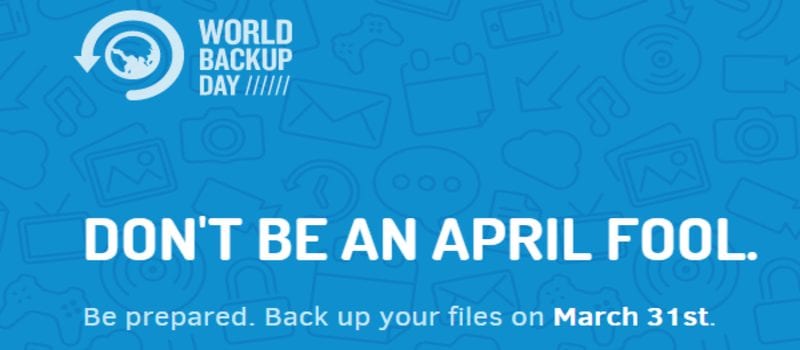 The official site of the holiday portrays it best in their faq section: World Backup Day should be every day.
March 31 is World Backup Day. I know what you're thinking, it's just another one of those corny meaningless holidays like International Bacon Day. Well, no, this one is actually important! According to the official site, the idea for the date was a humorous reference to April Fool's Day, which falls on April 1st every year. We get the humor, but data loss is no laughing matter.
A poor decision not to backup on March 31st might make you an April Fool!
Everything from your personal information to the data that keeps your bank accounts up and running and businesses churning relies not only on all of that data, but on your ability to ensure that nothing happens to it. Unfortunately, even the biggest companies and government agencies have suffered breaches in recent years. No one is safe, which is why precautions need to be taken.
These statistics were taken directly from the holiday's official site:
113 phones are lost or stolen every minute: The need for MDM solutions also grows by the minute. Think your critical business data is safe? Think again!
1 in 10 computers is infected with a virus each month: This one speaks for itself. We're looking at all of you enterprise users.
29 percent of disasters are caused by accident: You're one click away from disaster.
30 percent of people have never backed up: One would have to assume that at least 30 percent of people have suffered massive data loss then, no?
Of course, these statistics don't apply to just personal devices and computer systems, organizations in the enterprise rely on data even more than the average person. As the digitization of every imaginable form of data continues, the need for Backup and Disaster Recovery solutions expands. Here are some quotes from some of the most influential leaders in IT on why backing up is so vitally important:
Ellen Rome, Vice President of Marketing at X-IO: "On the consumer level, backing up data has never been easier, especially with so many mobile devices connected to the cloud. If only it was that easy for businesses and the enterprise. IT leaders are struggling to keep up with growing demands for data backups and recovery that requires the right balance of performance, availability, simplicity and affordability. World Backup Day is a great reminder for IT leaders to explore the industry's advancements in storage systems that won't charge extra for high availability software features such as mirroring, snapshots, replication and stretch clustering."
Seth Knox, Vice President of Product Marketing at Atlantis Computing: "An effective and flexible backup plan incorporates multiple software-based strategies and approaches. With software-defined and hyperconverged storage infrastructure, snapshots, replication and stretched clusters are being used to protect data both in a local data center cluster, across data centers or across the cloud. Regardless of the workload, from application servers in remote branch offices to thousands of virtual desktops distributed across an enterprise, IT teams are relying on software-based policies as the backbone of their disaster recovery implementations. This removes the human element by dictating that all virtual machines are accurately, automatically and consistently replicated to the DR sites, providing peace of mind that business can carry on despite any outage."
Gabriel Gambill, Senior Director of Product and Technical Operations at Quorum: "Backup is essential for both businesses and individuals. As we move into a digital age consumers risk losing their personal files and documents while businesses risk failing compliance, losing highly sensitive data and hours of downtime. Data loss is a huge threat to many of today's organizations and businesses need to be prepared. High availability and snapshot replication can ensure that the business has constant real time recovery, not only is data backed up and easily restored but so are critical applications. Businesses need Business Continuity (BC) and quick instant access to data that will allow the organization to return to business as usual. World Backup Day draws attention to this and the need for recovery. Once a disaster strikes it is too late, organizations need to be prepared."
World Backup Day is a great reminder to protect what's important, and ideally more than once per calendar year.
Image courtesy of Worldbackupday.com.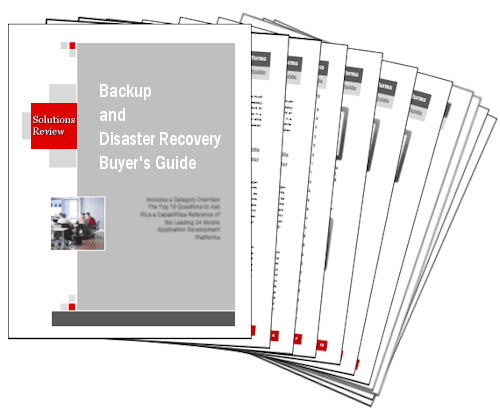 Download a free copy of our brand new 2016 Backup and Disaster Recovery Buyers Guide, featuring a complete overview of the enterprise market and full-page profiles of the top-24 vendors.